Flat Time House re-opens with a selection of works by John Latham that reflect on a period of action, political critique and protest untaken by the artist in the mid to late 1980s. Using archival material and artworks from the John Latham Archive and the John Latham Foundation collection we can consider his sometimes audacious intent, with the knowledge of outcomes, at times ineffectual or unnoticed.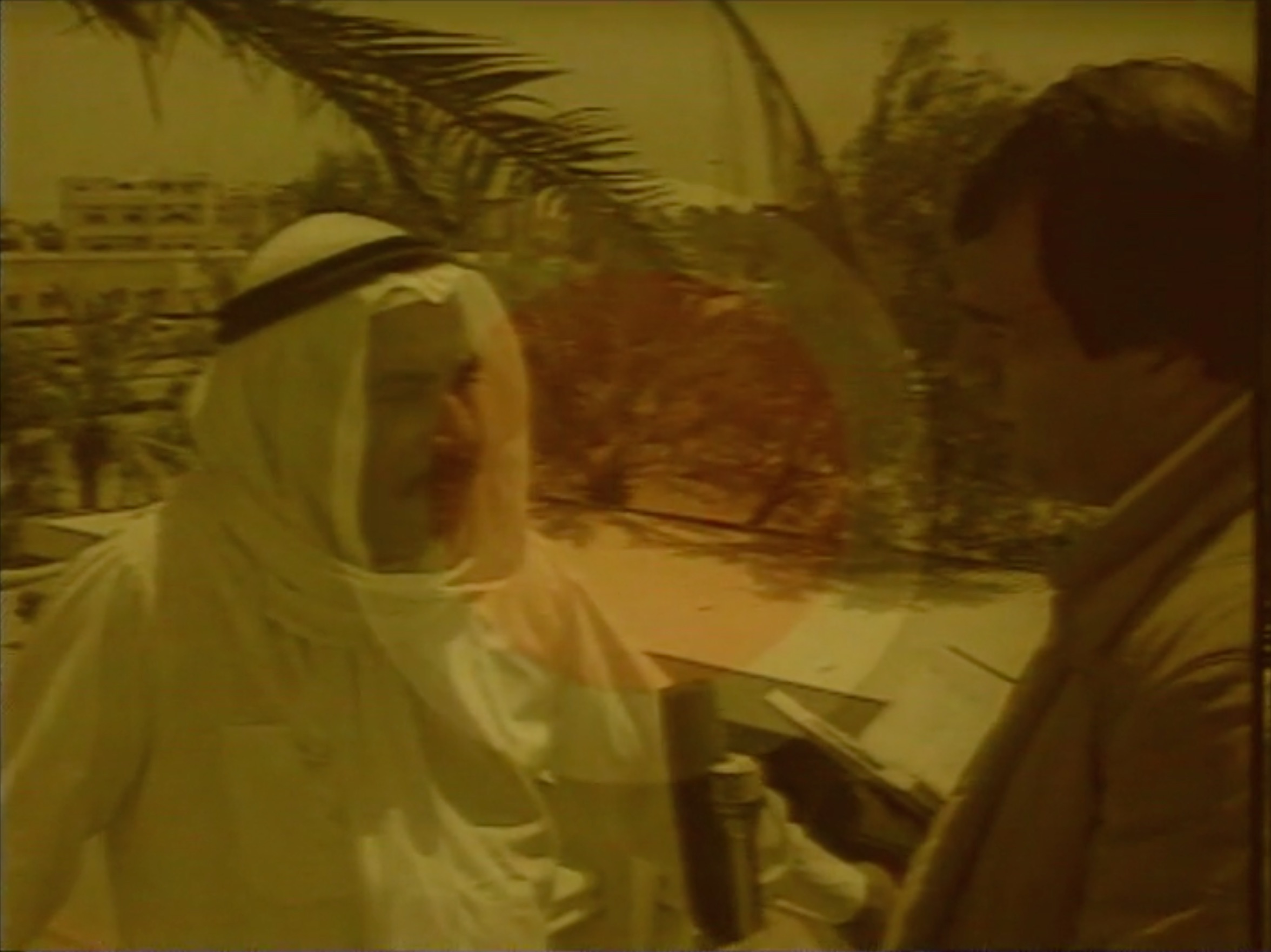 1 October–20 November 2020
"Are our conventional categories the best… or provisional, transient, redundant…?
Is our marginalisation for public economy – or a function of admin convenience…?
Who is really qualified, to reveal the ostensible cosmos – scientist, priest or who?
…Should the Queen be used for shutdowns and hushups – (and does she know her Charter is used in this way…?)
Do the megaproblems of humans have a conceptual base…and isn't this artists' concern…?"
– John Latham[1] 
In the present moment of political turmoil, Latham's axiom And what can we say to be to be going on now…? can be read with a note of exasperation, frustration but also close analysis. The phrase acts as a bridge to a previous political moment in the mid 1980's, when Latham had just moved to 210 Bellenden Road, now 'Flat Time I–Io', and throughout which he was engaged in correspondence with the Arts Council of England (sometimes expressed by Latham as an arm of 'United Kingdom Corporation') over their lack of recognition and refusal to seriously consider his Time-Based ideas. Alongside this correspondence the exhibition presents documentation of Latham's work Distress over Parliament. A direct response to his personal frustrations with the Arts Council, this action was a largely overlooked public performance in which Latham shot two maritime flares over the House of Parliament on Mayday 1983. The event coincided with the aftermath of the UK's involvement in the Falklands War, particularly Margaret Thatcher's defence of the controversial sinking of the Argentine cruiser the Belgrano to significant loss of life. Latham intended the work as a deliberately controversial action that ultimately went largely unseen.
Latham's video work The Gulf is also presented, one of a series of six that he entitled Targets. Latham was amongst a number of artists invited by the producer Anna Ridley to create original works using the context and medium of broadcast television where each artist could choose to make a single work or a series and determine the duration, an innovative concept at the time. These Artists' Works for Television are known as the Dadarama series although each work was broadcast under its own title. Latham's Targets series was broadcast over six successive evenings in 1985, one per evening, on Channel 4 Television commissioner of the Dadarama series. The Gulf was described by artist Richard Hamilton, as "the most haunting of the many hours I have watched TV over the years. It was a poetic illustration of the most alarming political issue facing us all – the Middle East confrontation phrased in a superimposition of abstract and figurative elements and in total conformity with Latham's time-based philosophy"[2]
During this period Latham was also a regular contributor to the radical publication, AND: Journal of Art and Art Education, demonstrating his continued deployment of language as intellectual provocation. These text works are counterbalanced by the presentation of several 'intercourses', sculptural studies by Latham where the interlacing of pages renders books unreadable but suggests a new dialogue of ideas that goes beyond received knowledge.
Also available to view is Flat Time House's permanent display of John Latham's work which provides an introduction to his cosmological theory.  Latham considered the first room of the house, termed the Mind, a semi-public space and would sit in a folding chair and present his ideas to those interested. He selected four works to hang in the space that act almost as diagrammatic tools to aid access to his concept of Flat Time. These ideas help frame and aid us in understanding the means by which he expressed his political critique.
Curated by Flat Time House archivist Sarah Millet
[1] John Latham And What Can We Say To Be Going On Now…? published in AND: Journal of Art and Art Education No. 11/12 1987
[2] Richard Hamilton, John Latham: 1954–72 Early Works published by Lisson Gallery 1987
Information for visitors
Visits are only available by appointment between Thursday–Saturday 12–6pm.
Please book your visit at least 24 hours in advance by emailing [email protected] or leave a message on 0207 207 4845, with your name and a day and time you would like to come. 
Only one household/group will be allowed to visit the gallery at any one time. We ask that visitors wear a face covering unless exempt. Hand sanitiser will be available on entry to the gallery.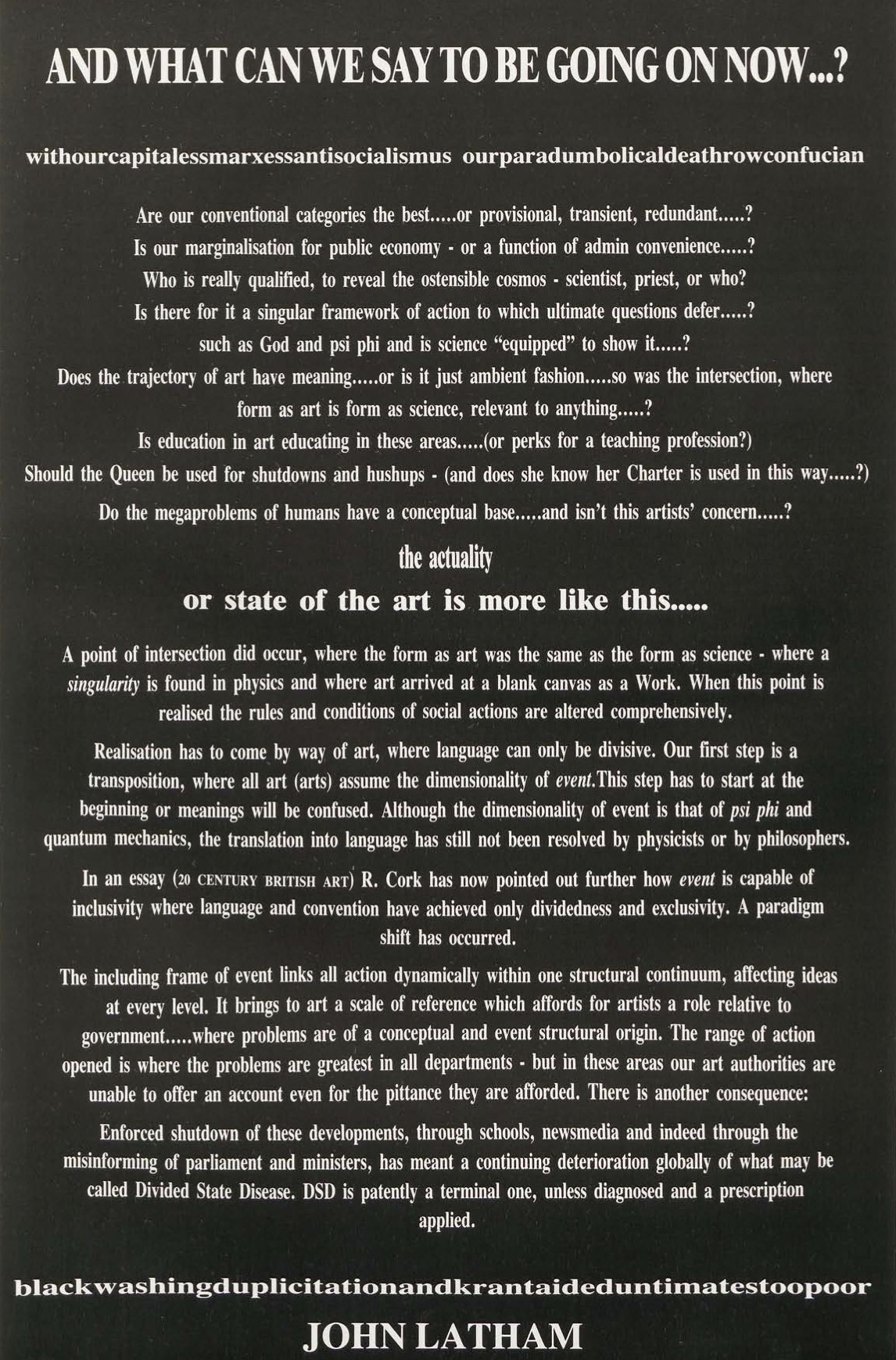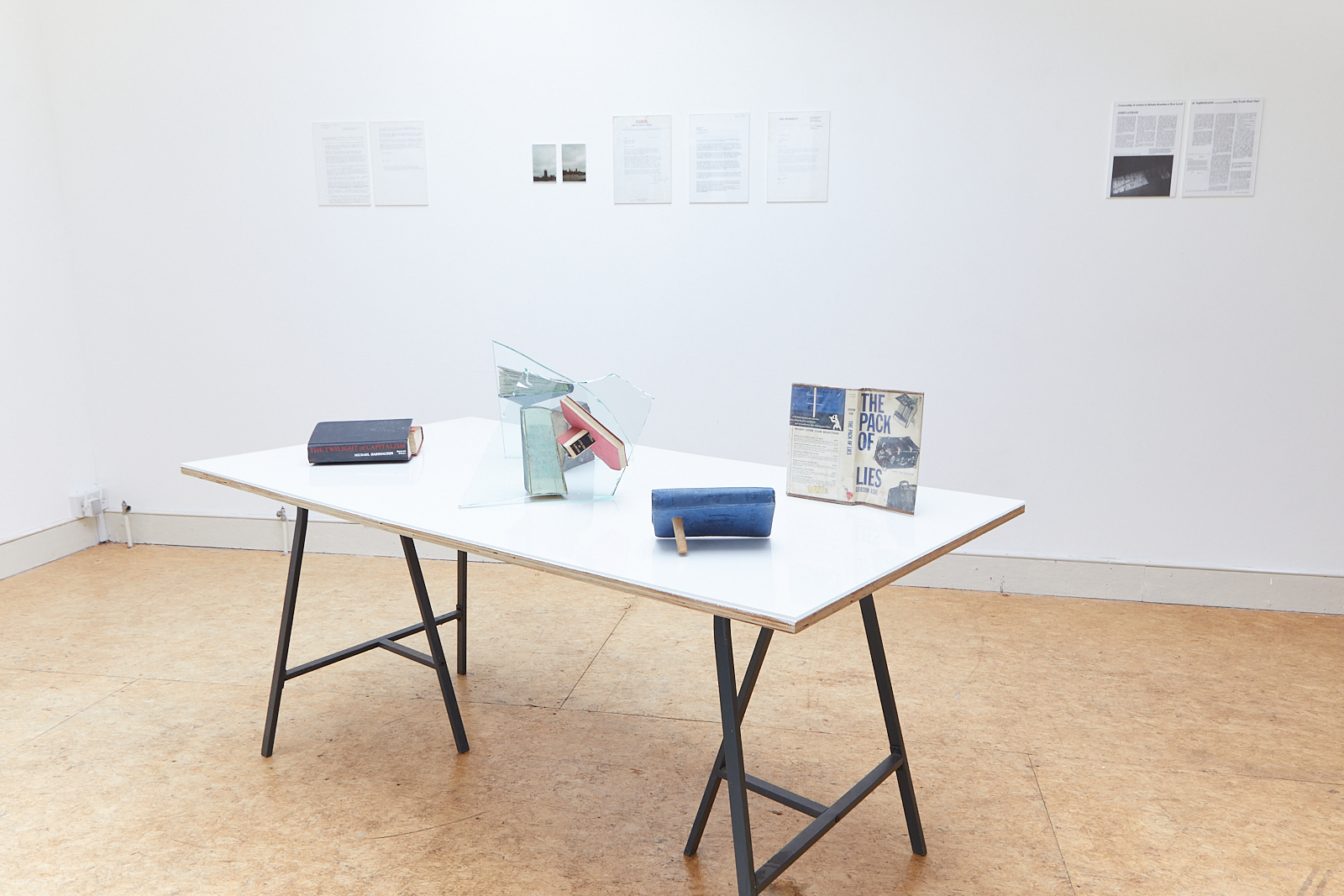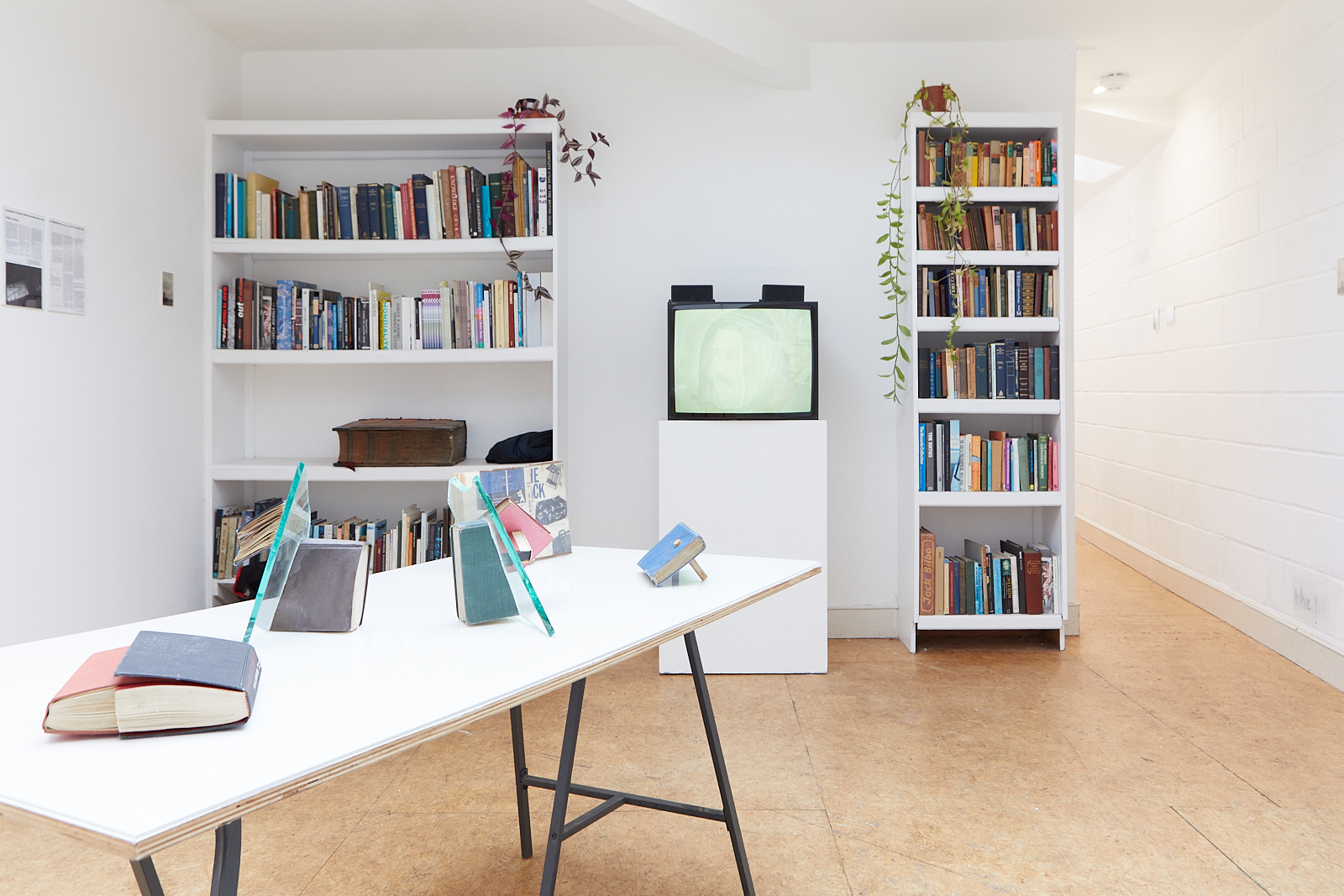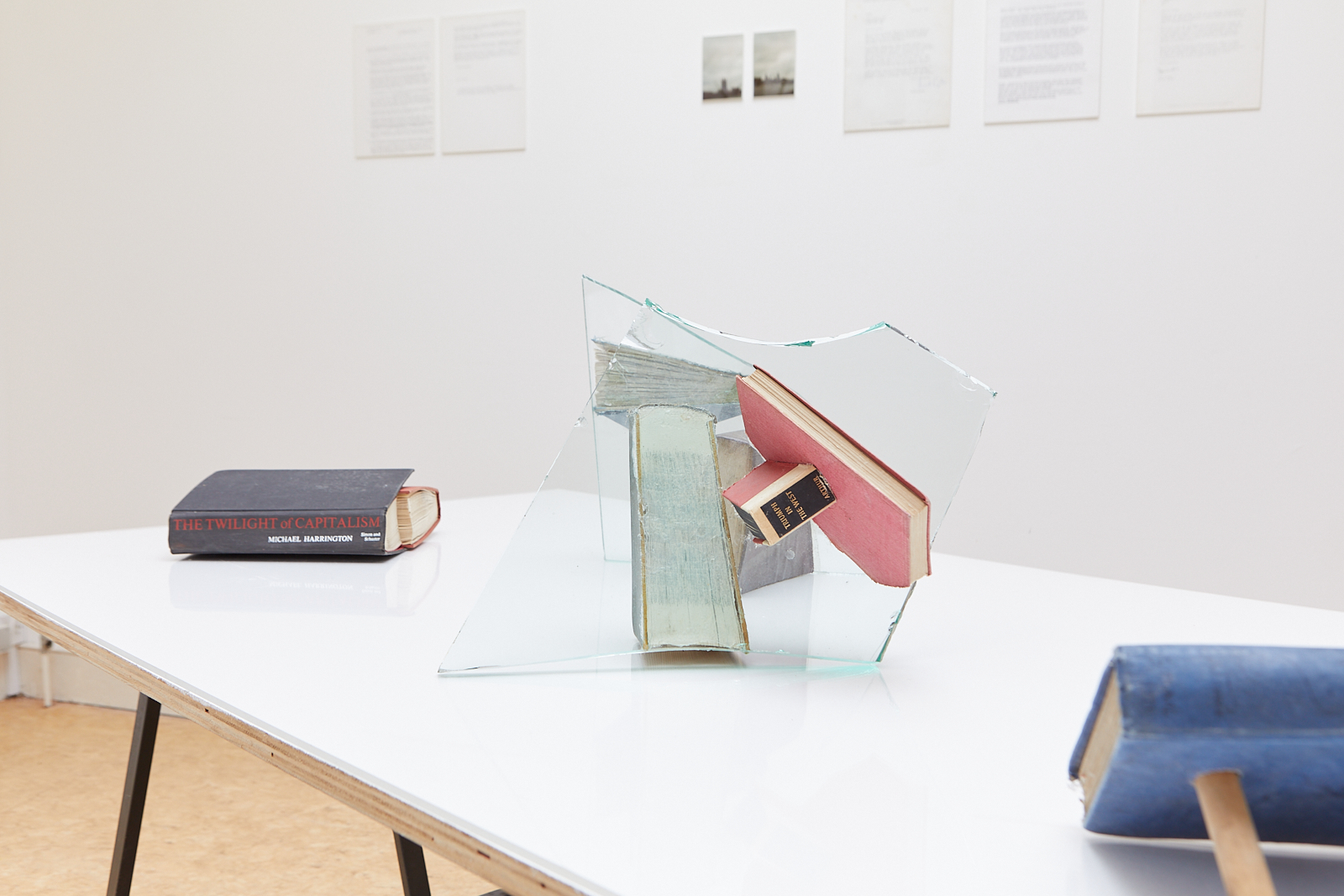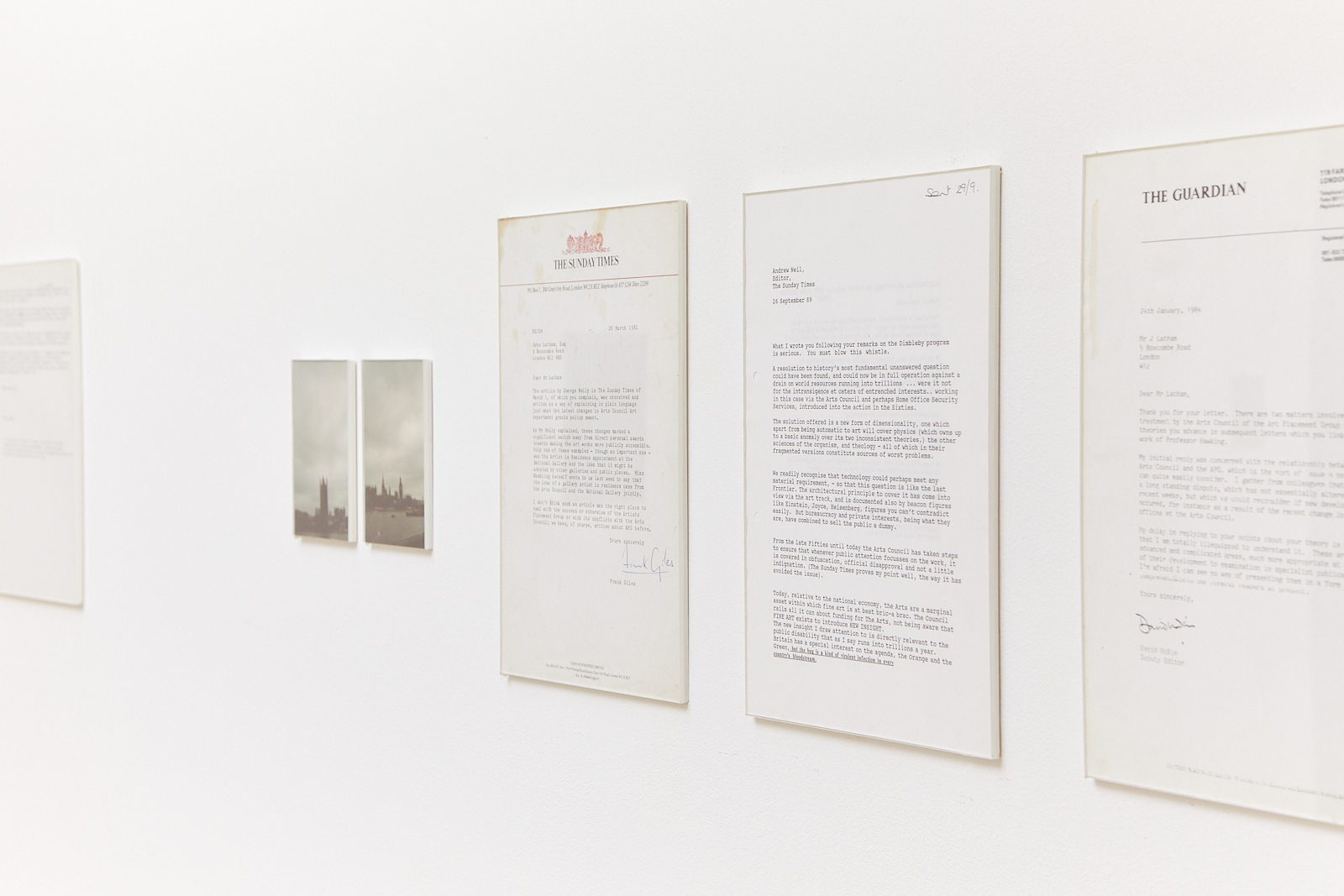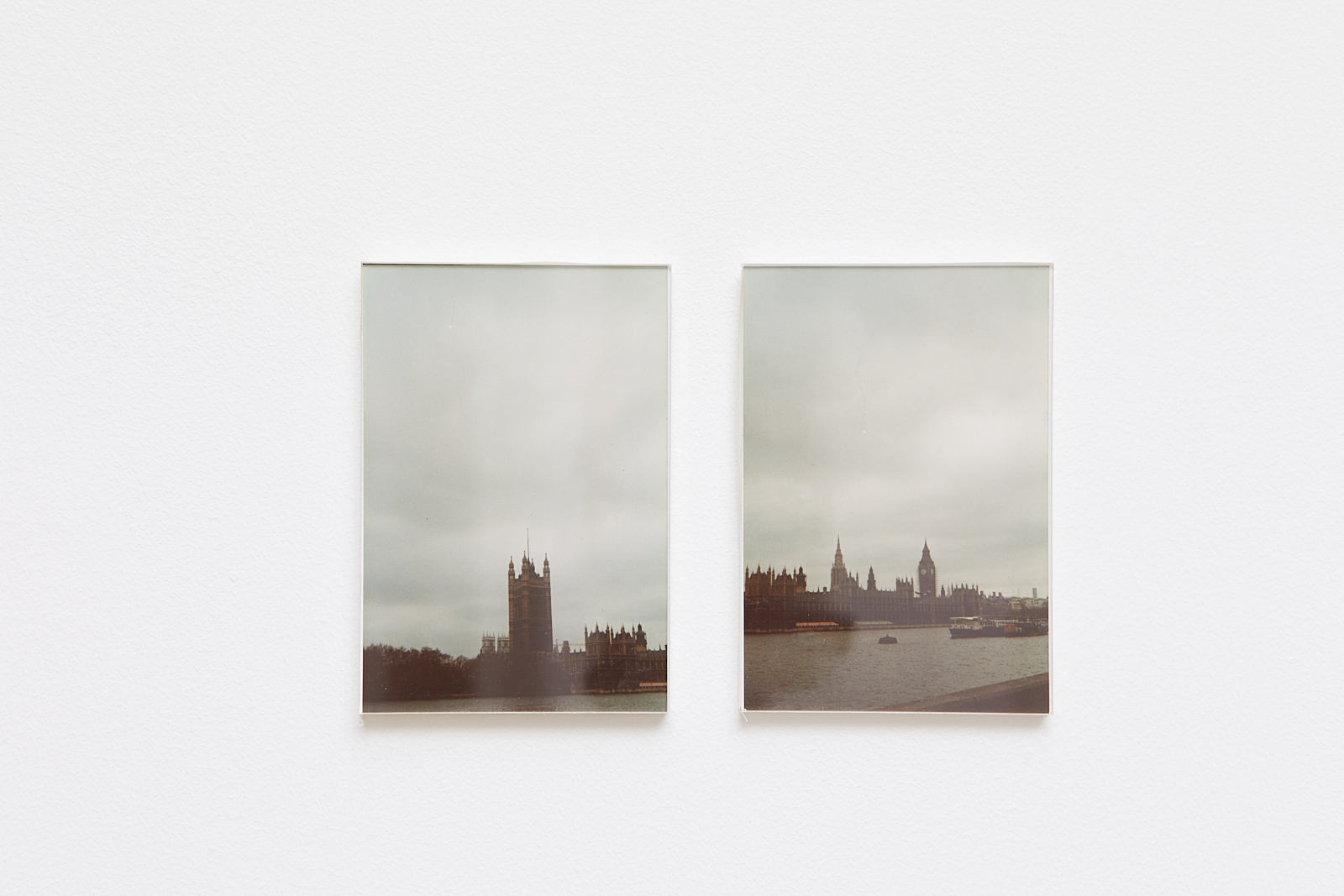 Photos: Andrew Magurran