ONLINE 20 May–27 June 2021
Performed by Emmy Beber at Flat Time House, May 2021 on the occasion of the exhibition Ants and Grasshoppers: reflections on the anxious object curated by David Thorp with artwork by Pavel Büchler, Eva Kot'átková, John Latham & Sarah Lucas with musical composition by John Cage. Film: Holm Films.
Watch now on delta.flattimeho.org.uk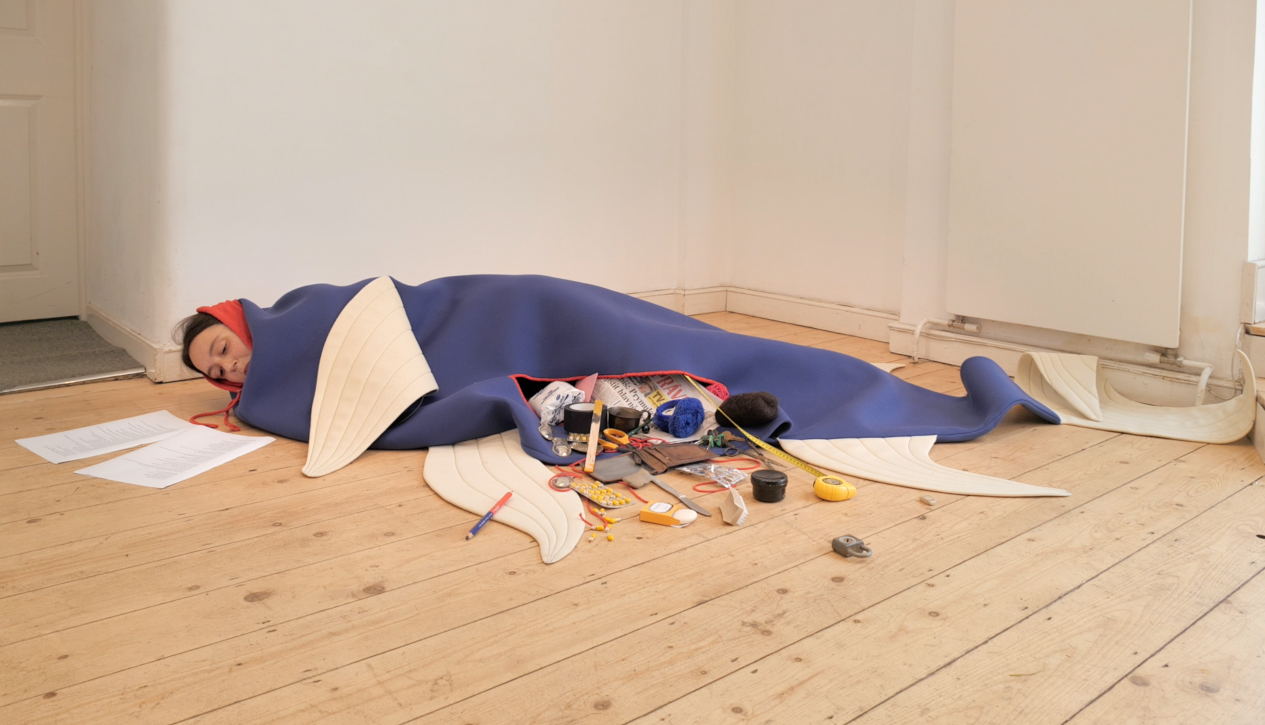 Eva Kot'átková's work addresses the social, institutional and physical structures of everyday life: the rules and restrictions that shape how we think, learn, move, behave and create. She often focuses on the situation of groups or individuals that are for various reasons excluded, discriminated, silenced. In her ongoing series Theatre of Speaking Objects she tries to find alternative ways of expression for those who are not able to communicate and integrate in the standard way. Kot'átková creates installations made up of objects, drawings, collages, photographs, performance, video and text that engage spectators in new environments to expose them to new perceptual experiences and approaches. She is co-founder of a platform, Institute of Anxiety, that sees anxiety as a result of social, political, economical and ecological forces. It argues that both in an attempt for structural changes and system critique, but also in diverse acts of sharing, there is potential for positive change. 
Supported by Paul Mellon Centre for Studies in British Art and the Czech Centre London