FLAT TIME HOUSE OPEN WEEKEND

See Our New Studio Spaces, Garden Project, Open Archives and Collections
Saturday 2 October & Sunday 3 October 12–6pm
Flat Time House are excited to announce the opening of new studios and research space alongside a research project and plans for a new garden for the gallery. This open weekend will give a special one off opportunity to view our archives and collections and plans for our outdoor spaces.
The house, garden and outbuildings will be open from 12 to 6pm on Saturday & Sunday 2-3 October
Presentations: Saturday 2nd October 3-6pm
Throughout the house will also be a rare opportunity to view never before exhibited materials from the newly catalogued John Latham collection of artworks, and browse newly rehoused photographs from the John Latham Archive.
Visitors will also be able to explore the new research and studio spaces and spend time in the Flat Time House garden including a display of materials from research by artists William Evans and Julia Crabtree with writer Alice Hattrick.
Presentations: Saturday 2nd October 
3-4pm – Talk by Sean Ketteringham presenting new research into the collection of artwork. Followed by Q & A.
4-5pm – Opportunity to view the collections, research spaces, gardens and exhibited materials with refreshments in the Flat Time House garden.
5-6pm – Reading of new writing by Alice Hattrick, followed by in-conversation with Hattrick with artists William Evans and Julia Crabtree, discussing their research and plans for a new garden at Flat Time House.
Places for talks are free but booking is essential. The house will also will also be open to visitors (no booking required) from 12–6pm Saturday and Sunday to view collections.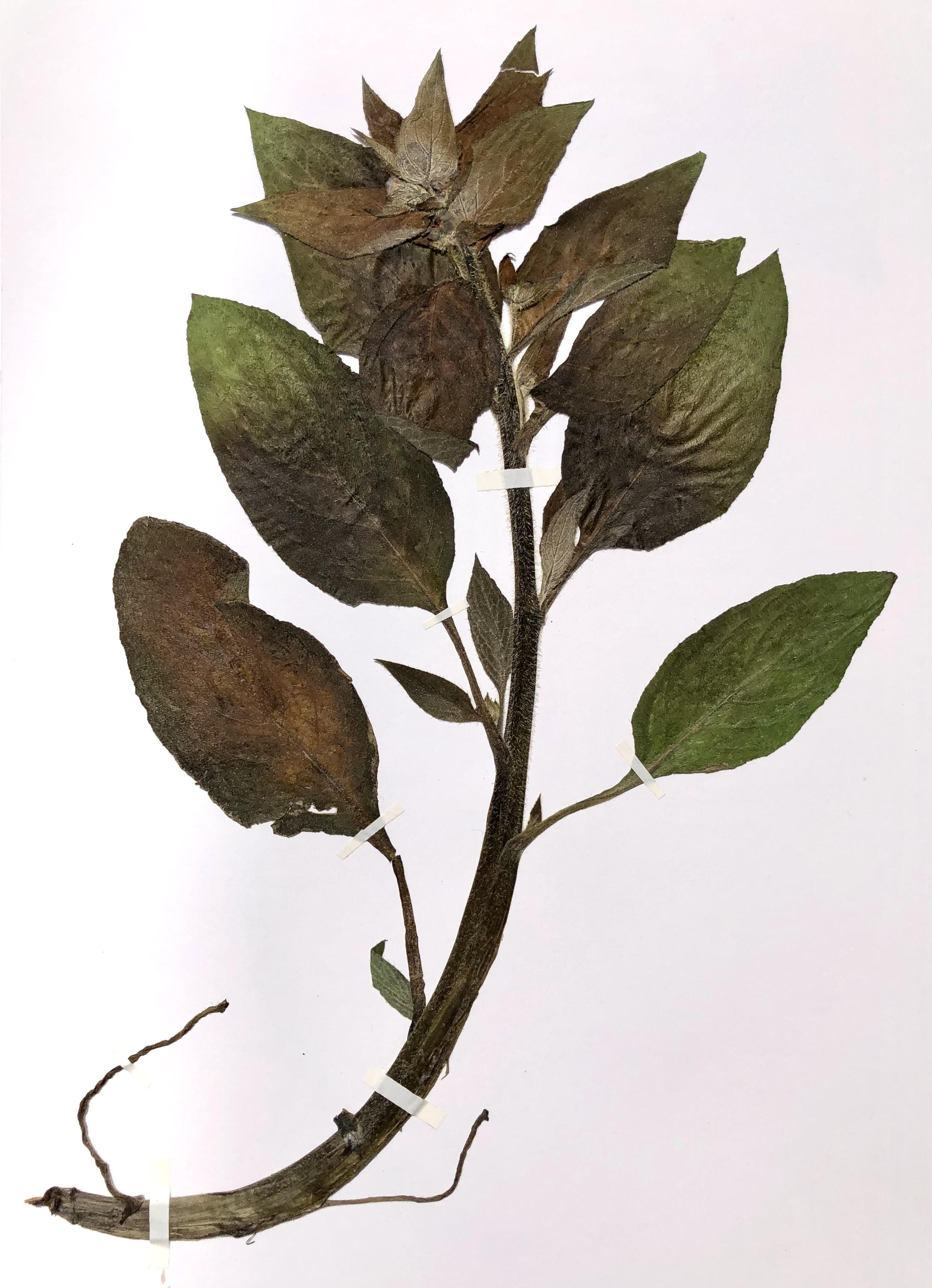 William Evans and Julia Crabtree with Alice Hattrick
William Evans and Julia Crabtree in collaboration with Alice Hattrick are developing a major new project for Flat Time House's garden. Over the past 6 months they have 'excavated' the John Latham archive, as well as the garden itself, to consider the conceptual and material aspects of the garden site. In his younger days Latham was a market gardener and his lifelong passion for gardening is demonstrated at FTHo by the integration of a conservatory for planting into the studio he built for himself in 1985. They will be sharing their research – which integrates permaculture, care, community, collective action, deep time, and issues of classification – as well as Latham's thinking on making and living, and his inquiry into time and ecology, to demonstrate the relationship of the garden and botany to authority and power.
Julia Crabtree and William Evans have been collaborating for over a decade, developing expansive sculptural works through ongoing material research. They were recipients of the 'Nina Stewart Residency award' at South London Gallery, 'Future Residency', at Wysing Art Centre, Cambridge (2014) and the 'Mary Hofstetter Legacy Scholarship' for the 'New Materiality' residency at Banff Centre, Canada. Recent commissions include 'Tracts', Fluent, Santander, 'Gullet' at Cell Project Space, London, 'Crutch' exhibited as part of 'Maximum Overdrive' at Focal Point Gallery, Southend-on-Sea, 'Gulch', Walter Phillips Gallery, Canada, 'Antonio Bay', South London Gallery, and 'Hyper Bole' Legion TV, London. Their work has been included in group exhibitions 'Towner International', 'The Uncanny Valley', Wysing Arts Centre, Cambridge, and 'Becoming Plant', Tenderpixel, London and 'Some people believe the Sun used to be yellow', Trafo Gallery, Budapest. They have a solo show opening at the Henry Moore Institute in Leeds in 2021. 
Alice Hattrick is a writer based in London. Their first non-fiction book on illness, intimacy and mother-daughter relationships, titled ILL FEELINGS, will be published by Fitzcarraldo Editions in August 2021. Alice's essays, interviews and criticism have been published by The White Review, Frieze, Art Review and Rhizome among other publications, and included in Whitechapel Gallery's Documents of Contemporary Art: HEALTH (edited by Bárbara Rodríguez Muñoz, 2020). Alice is also the co-producer of Access Docs for Artists, a resource for disabled and/or chronically ill practitioners, made in collaboration with artists Leah Clements and Lizzy Rose after a residency at Wysing Arts Centre, Cambridgeshire. They were named on The Innovator's List for 2020 (Artnet Intelligence Report) for their work on the resource. Alice teaches on Critical Practice in Fashion Media at London College of Fashion.
Julia and William recently collaborated with Alice on Mine Searching Yours, a collaborative artist publication published by Forma (2020). The title of their contribution, 'A particularly pernicious weed', was borrowed from a text written by Richard Hamilton on John Latham.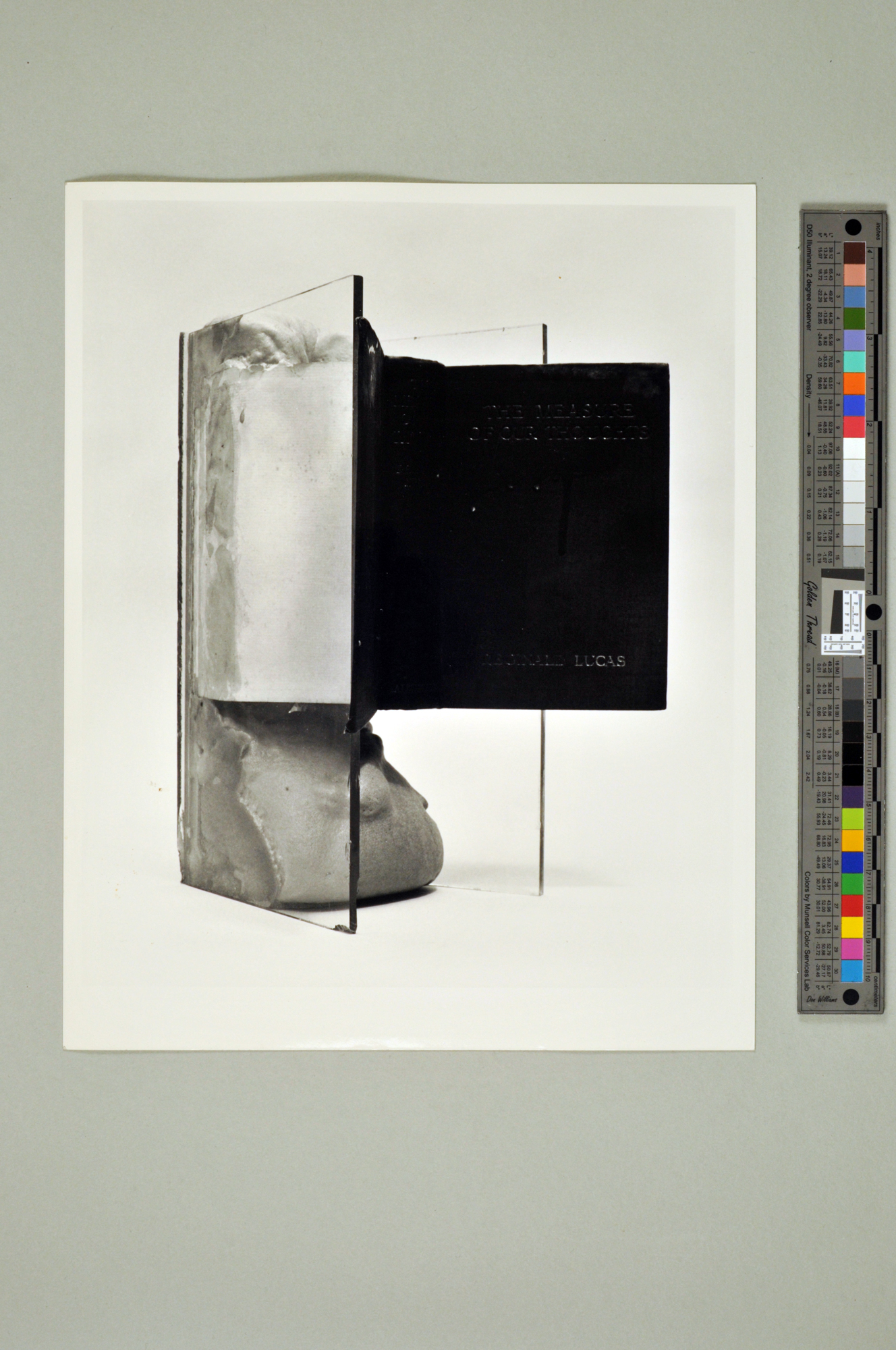 John Latham Collection and John Latham Archive CATALOGUING
As part of the open weekend items from the collection of John Latham's artworks housed at Flat Time House will be on display in a new research space situated within Flat Time House's art store. This space has been developed by AHRC funded researcher Sean Ketteringham to allow greater access to the materials by both researchers and artists. Sean will present his research into how the cataloguing and storage process relates to Latham's ideas of knowledge and confusion, destruction, authority, community, and landscape, and how discuss how this cataloguing has built upon earlier creative archival responses to the John Latham Archive. 
Also on display will be photographic material from the John Latham archive which have been digitised and catalogued by Flat Time House archives assistant Sarah Millet, making them accessible for the first time. This project was funded by Art360 with additional support from the John Latham Foundation. 
Sean Ketteringham is completing his doctorate at the University of Oxford in the Faculty of English. His research investigates the writing of modern architecture in England between 1914 and 1948 and its relationship with national identity and imperial decline. As a collaborative project with the National Trust, his thesis has a particular focus on domestic space and notions of heritage. Having studied at the Courtauld, he has since published work on David Bomberg, Duncan Grant, and Vanessa Bell, with forthcoming writing on Frederick Etchells and Le Corbusier. He is a recipient of an AHRC doctoral studentship and is a visiting scholar at the Harry Ransom Centre, University of Texas in 2021.
Sarah Millet is a Canadian curator and archivist based in London, who has worked as Archives Assistant at Flat Time House since 2018. Sarah studied BA in Art History at Nova Scotia College of Art and Design and MA Curating and Collections at Chelsea College of Art where her research specialised in decolonization of museum collections. Prior to FTHo she worked on the exhibition programmes at Chelsea Space and Camberwell Space.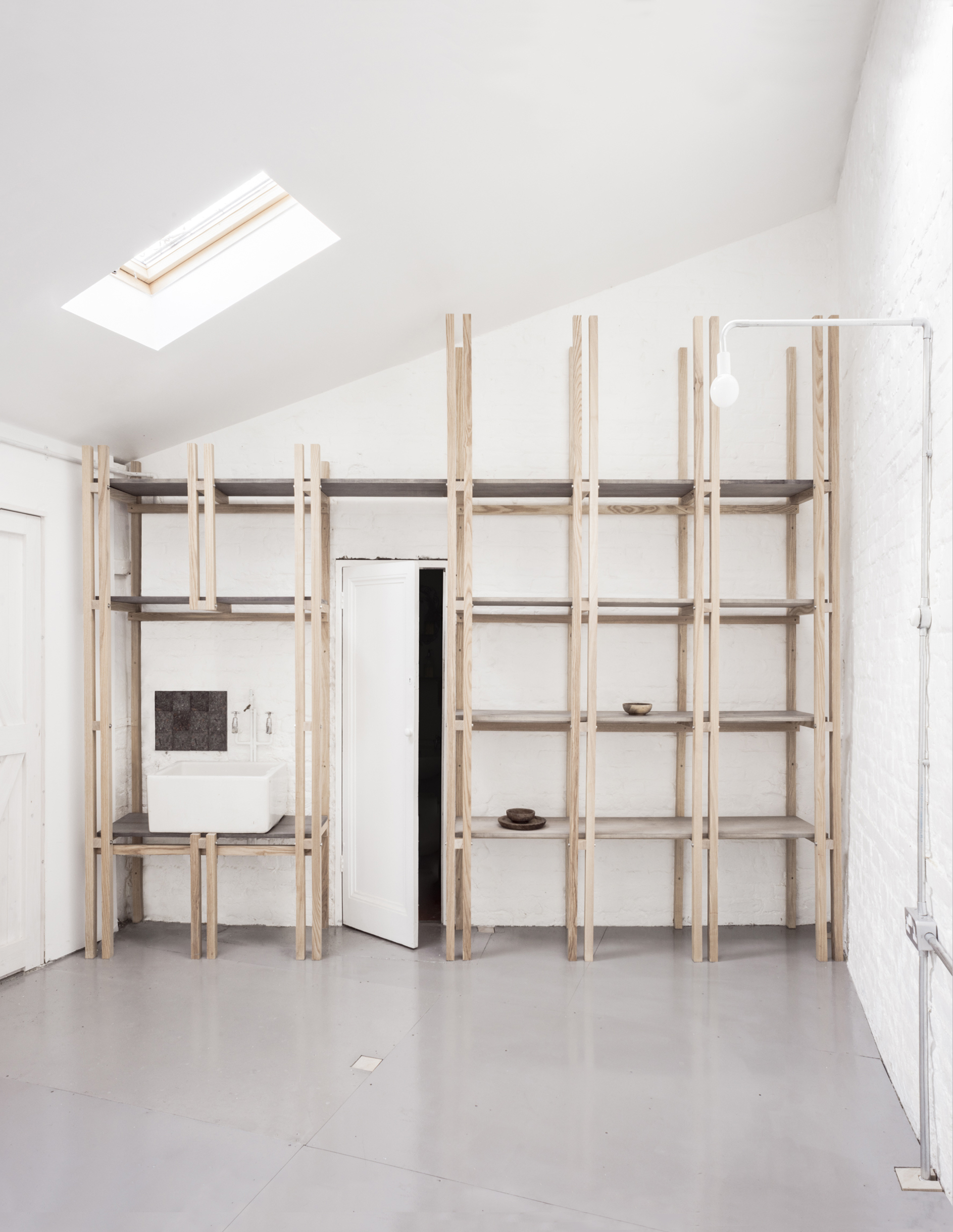 NEW STUDIOS AND RESEARCH SPACE
We are excited to announce the completion of an ambitious new development of the Flat Time House site including new studios and research space. Flat Time House has worked with EBBA Architects to renovate the institution's outbuildings, which comprise a former Victorian stable and a garage space attached to the building and leading to FTHo's garden. The stable now comprises an artwork store with space for viewing the FTHo permanent collection of John Latham artworks, and a new multi-use artist's studio space. Future planned phases of development include landscaping integrated into a newly commissioned artist's garden for FTHo. 
EBBA Architects are a London-based architecture and design practice with a passion for constructing high quality, materially conscious and socially engaged spaces. Founded in 2017 by Director Benni Allan, MArch PGDip ARB, EBBA Architects have been recognised for delivering thoughtful projects across diverse scales and sectors bringing value and creative direction through a design-driven and experimental process. As well as the phased development of Flat Time House, other recent projects include the renovation of St John at Hackney Church and a public project to design a construction skills centre on the Olympic park. They have previously worked with institutions throughout the UK, Europe and Asia including, Tate Modern, the National Portrait Gallery, Bold Tendencies, the Roundhouse and the V&A.
We are grateful to the John Latham Foundation, Dino and Ernesta Santarelli Foundation and those who wish to remain anonymous for support of this project.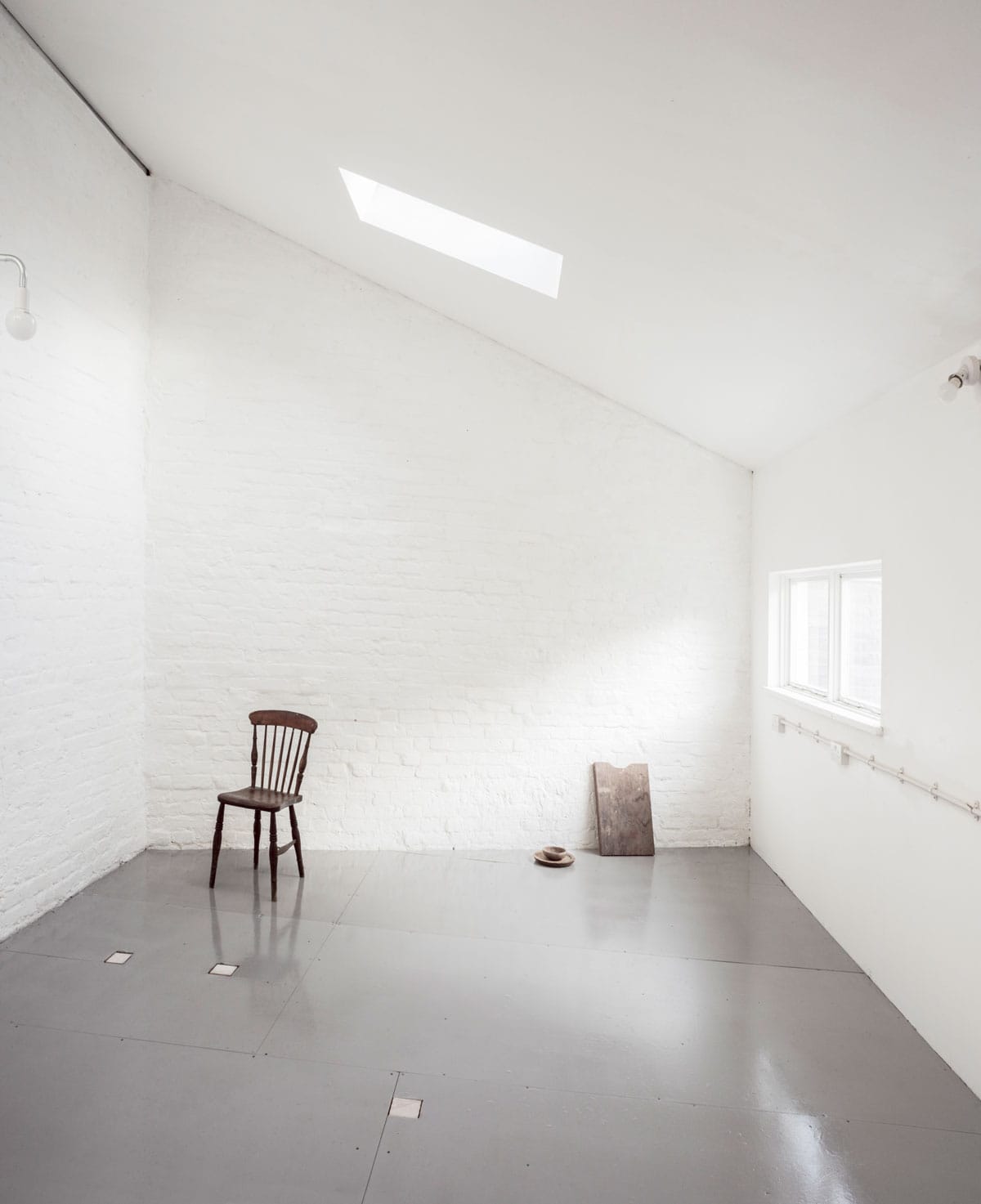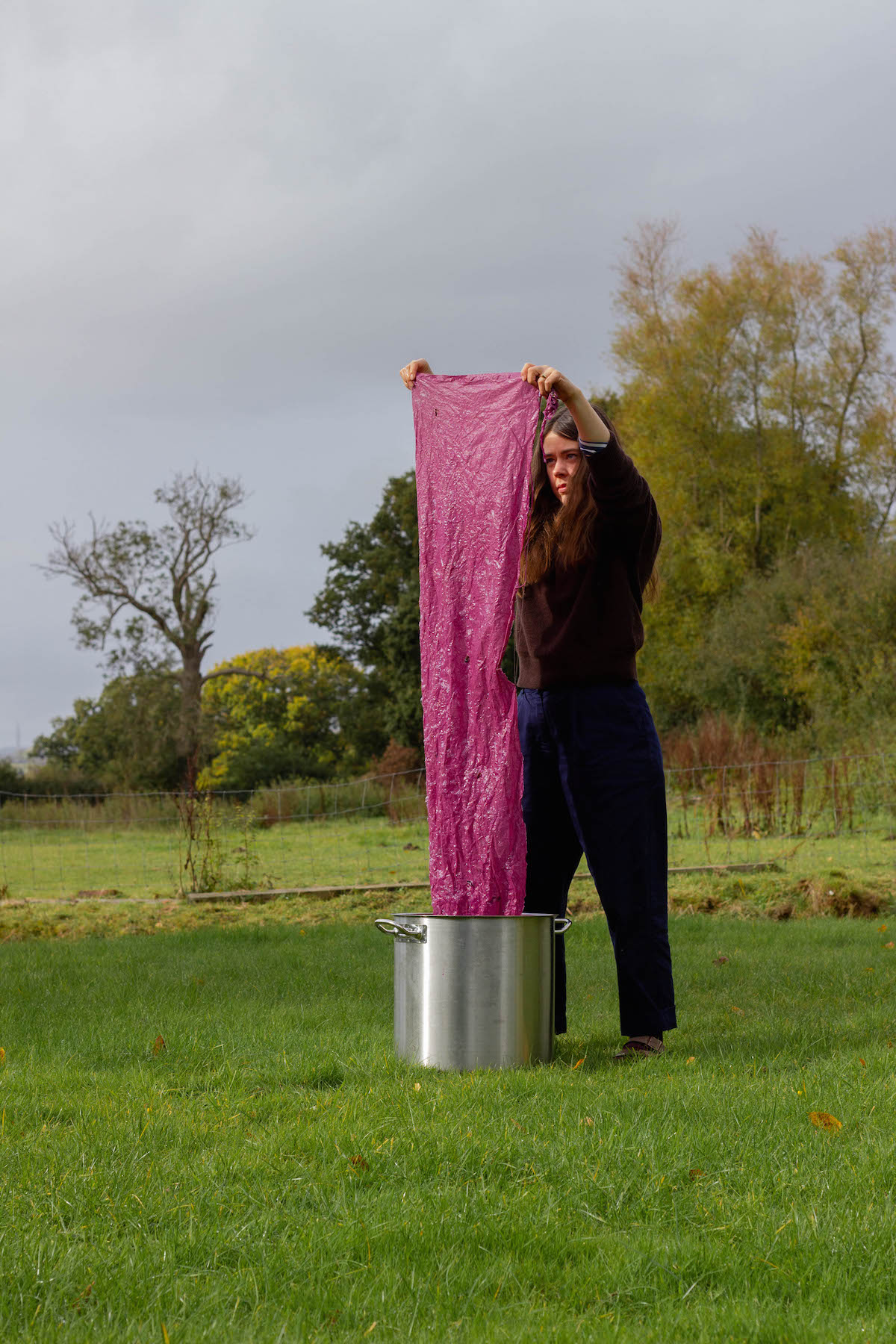 Learn to make dye from alkanet roots retrieved from the Flat Time House garden during the garden's current renovation with natural dyer Rachel Jones. Discover a range of other plants in the immediate area which can be used for dye, along with dye processes to make site-specific, time-specific colour palettes.
During the workshop you will have access to a detailed archive of natural dyes from the 1970s with digital access after the workshop for future experimentation.
The workshop is suitable for all abilities and ages. Materials are provided. We request that workshop participants wear a face covering whilst indoors if they are able.
Rachel Jones is a natural dyer creating plant and colour exploration experiences in the community. Rachel's recent work can be seen in the interior textiles of Van Gogh House, Stockwell and the Barbican Centre's current Level G exhibition How We Live Now: Reimagining Spaces with Matrix Feminist Design Co-operative.
Rachel's ongoing public projects can be seen on instagram @the_guild_collective
Workshop is free but places are very limited.