Sunday 3rd October 2-4.30pm
Learn to make dye from alkanet roots retrieved from the Flat Time House garden during the garden's current renovation with natural dyer Rachel Jones. Discover a range of other plants in the immediate area which can be used for dye, along with dye processes to make site-specific, time-specific colour palettes.
During the workshop you will have access to a detailed archive of natural dyes from the 1970s with digital access after the workshop for future experimentation.
The workshop is suitable for all abilities and ages. Materials are provided. We request that workshop participants wear a face covering whilst indoors if they are able.
Workshop is free but places are very limited.
The event is now fully booked but places are likely to come up on the waiting list.
Click here to book a place on the waiting list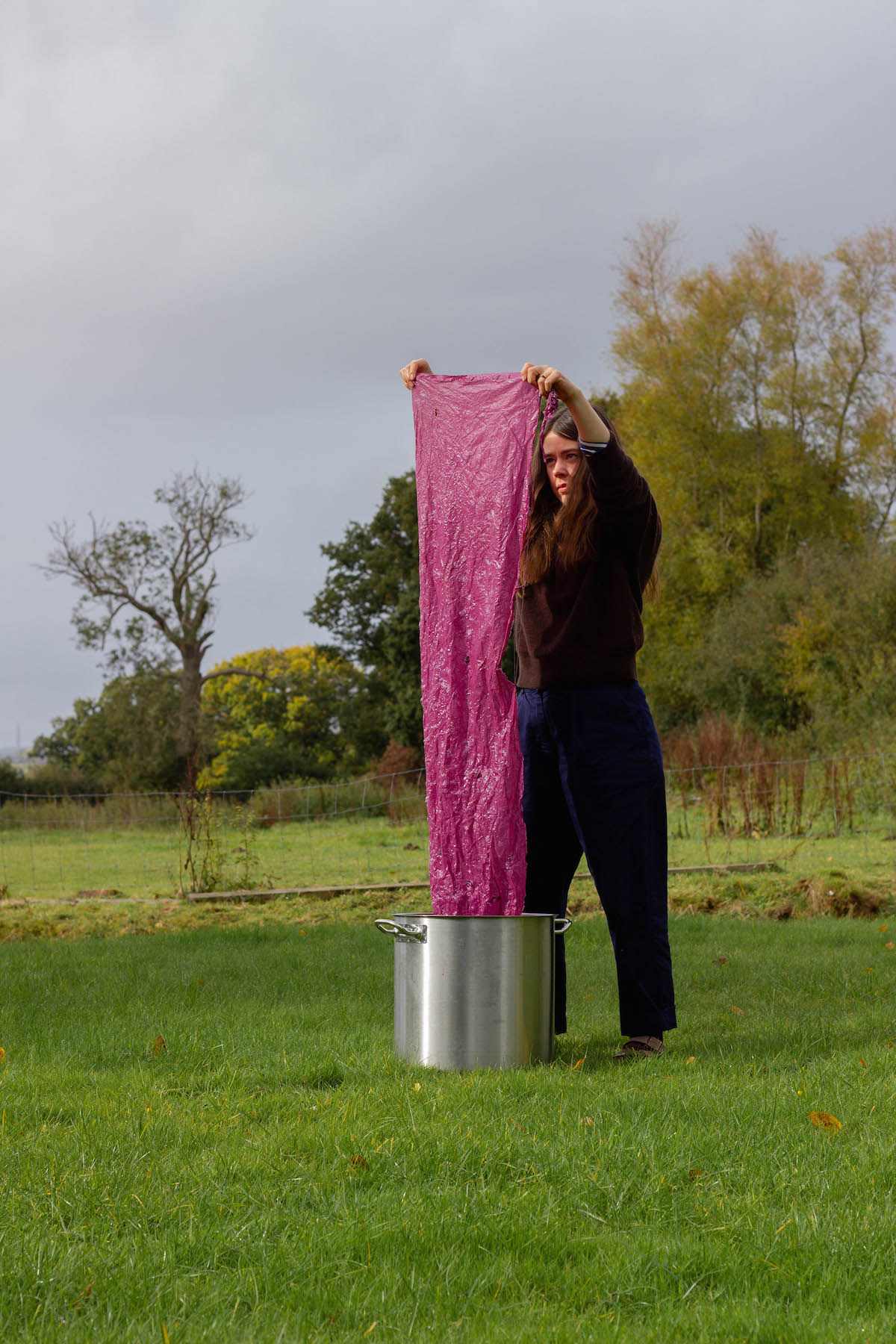 Rachel Jones is a natural dyer creating plant and colour exploration experiences in the community. Rachel's recent work can be seen in the interior textiles of Van Gogh House, Stockwell and the Barbican Centre's current Level G exhibition How We Live Now: Reimagining Spaces with Matrix Feminist Design Co-operative.
Rachel's ongoing public projects can be seen on instagram @the_guild_collective