William Evans and Julia Crabtree in collaboration with Alice Hattrick are developing a major new project for Flat Time House's garden. Over the next 6 months the group will 'excavate' the John Latham archive, as well as the garden itself, to consider the conceptual and material aspects of the site. In his younger days Latham was a market gardener and his lifelong passion for gardening is demonstrated at Flat Time House by the integration of a conservatory for planting into the studio he built for himself in 1985. Alongside research into Latham and the site, their research will consider permaculture, care, community, collective action, deep time, and issues of classification. They will use Latham's thinking on making and living, and his inquiry into time and ecology, to investigate the relationship of the garden and botany to authority and power. A public event in October 2021 will share their research.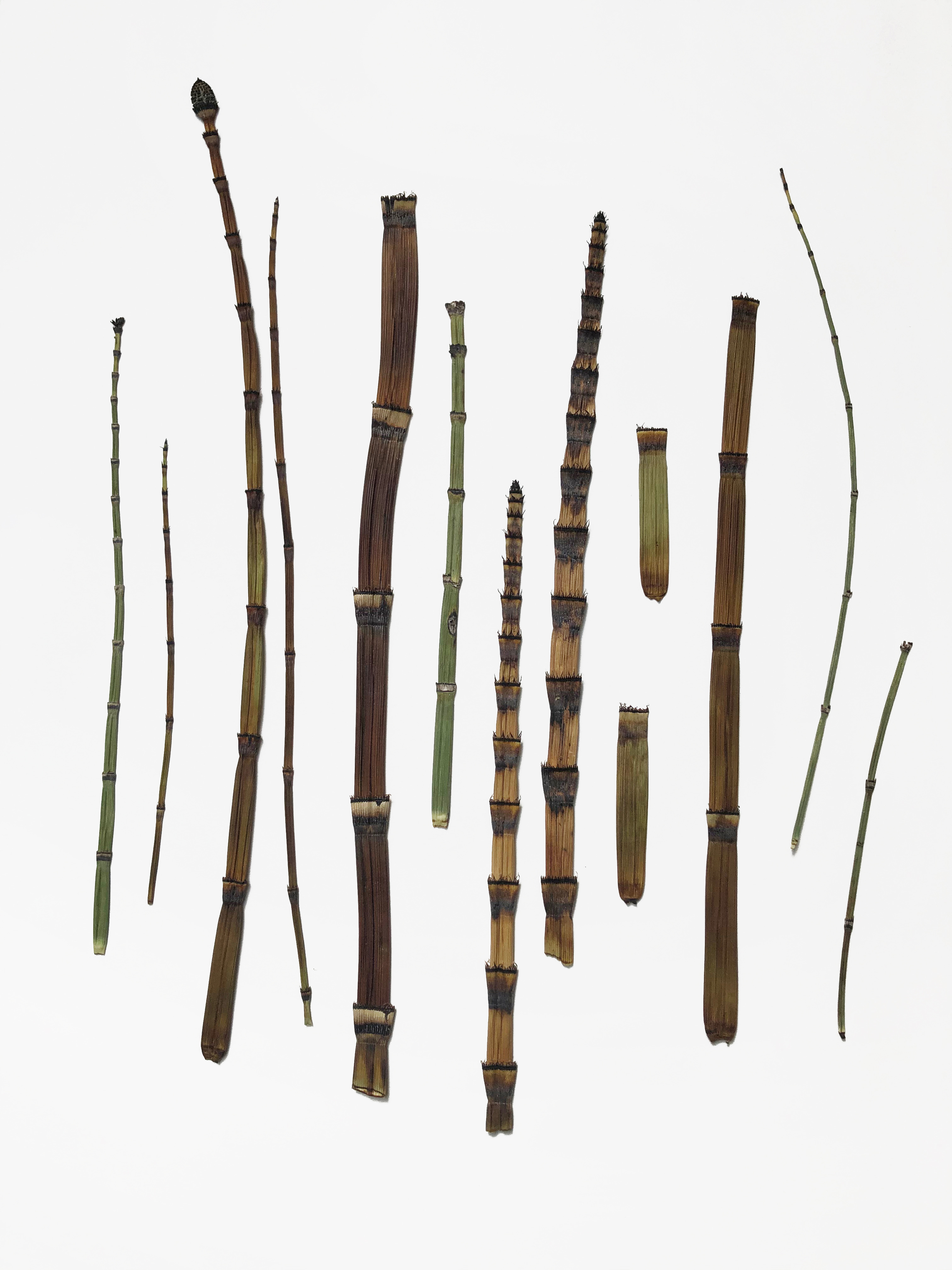 Julia Crabtree and William Evans have been collaborating for over a decade, developing expansive sculptural works through ongoing material research. They were recipients of the 'Nina Stewart Residency award' at South London Gallery, 'Future Residency', at Wysing Art Centre, Cambridge (2014) and the 'Mary Hofstetter Legacy Scholarship' for the 'New Materiality' residency at Banff Centre, Canada. Recent commissions include 'Tracts', Fluent, Santander, 'Gullet' at Cell Project Space, London, 'Crutch' exhibited as part of 'Maximum Overdrive' at Focal Point Gallery, Southend-on-Sea, 'Gulch', Walter Phillips Gallery, Canada, 'Antonio Bay', South London Gallery, and 'Hyper Bole' Legion TV, London. Their work has been included in group exhibitions 'Towner International', 'The Uncanny Valley', Wysing Arts Centre, Cambridge, and 'Becoming Plant', Tenderpixel, London and 'Some people believe the Sun used to be yellow', Trafo Gallery, Budapest. They have a solo show opening at the Henry Moore Institute in Leeds in 2021.
Alice Hattrick is a writer based in London. Their first non-fiction book on illness, intimacy and mother-daughter relationships, titled ILL FEELINGS, will be published by Fitzcarraldo Editions in August 2021. Alice's essays, interviews and criticism have been published by The White Review, Frieze, Art Review and Rhizome among other publications, and included in Whitechapel Gallery's Documents of Contemporary Art: HEALTH (edited by Bárbara Rodríguez Muñoz, 2020). Alice is also the co-producer of Access Docs for Artists, a resource for disabled and/or chronically ill practitioners, made in collaboration with artists Leah Clements and Lizzy Rose after a residency at Wysing Arts Centre, Cambridgeshire. They were named on The Innovator's List for 2020 (Artnet Intelligence Report) for their work on the resource. Alice teaches on Critical Practice in Fashion Media at London College of Fashion. 
Julia and William recently collaborated with Alice on Mine Searching Yours, a collaborative artist publication published by Forma (2020). The title of their contribution, 'A particularly pernicious weed', was borrowed from a text written by Richard Hamilton on John Latham.