Flat Time House are pleased to announce that following an open call of over 300 applications, Simon & Tom Bloor have been selected as PHYNANCE resident artists.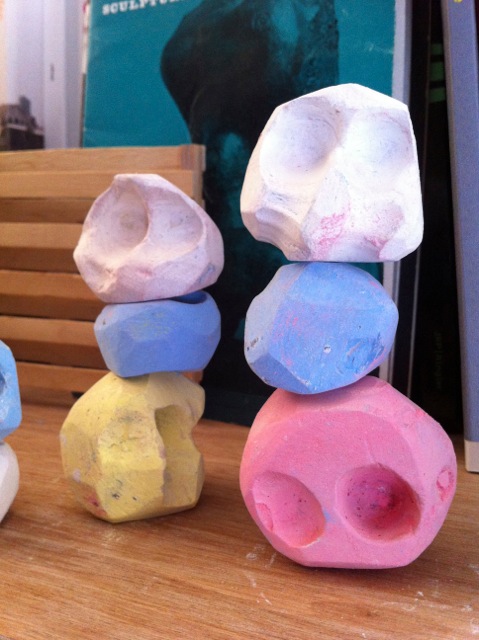 Over the next 4 months Simon & Tom Bloor will be based at FTHo where they will develop a new body of work to be exhibited at the house in spring 2014. Their research whilst in residence will investigate public space and the paradox of unintentional creation through vandalism, using as a starting point the critical media coverage generated by Barry Flanagan's Cambridge Piece for The City Sculpture Project (1972); how might artists appropriate acts of vandalism and how might some acts of vandalism be seen as a kind of extreme abstraction or performative action?

Simon & Tom Bloor's works and projects use a range of media including publications, drawing, sculpture and installations. Recent projects include work that has been for or about public space, focusing on the ambivalent relationship with post-war urban landscape. They are currently developing large scale public projects with Futurecity in Cambridge and London and have been commissioned by Bristol City Council and Arnolfini Gallery to produce new work as part of the Primary Capital Programme. Recent solo exhibitions include South London Gallery (2011) and Modern Art Oxford (2010). Simon & Tom Bloor were born in Birmingham in 1973 and are amongst the founding directors of Eastside Projects, Birmingham.

In partnership with the Barry Flanagan Foundation, PHYNANCE offers the opportunity to interrogate sculpture as a subject of research whilst based at Flat Time House, which John Latham designated a 'living sculpture'. The residency also includes time spent in the John Latham and Barry Flanagan Archives. 

The residency selection panel consisted of Mike Nelson (Artist) Jo Melvin (Barry Flanagan Foundation), Claire Louise Staunton (Curator, FTHo) and Jon Wood (Research Curator, Henry Moore Institute).