The N-U graduate residency is intended give mentorship to an emerging artist, as well as time and space to research and develop their artistic consciousness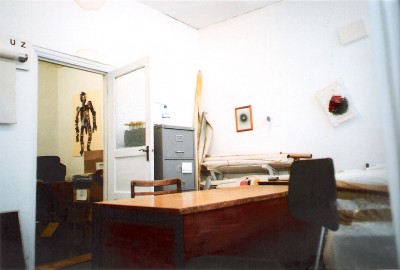 The invited graduate will also have the opportunity to propose a future project for Flat Time House's public programme.
Open to artists living in the UK outside of London who have graduated from BA and MA courses within 2 years, the 4 week residency offers a studio and living space within the creative centre of Peckham, London. The residency will take place in April 2013 and is to be judged by Mark Titchner (Artist), Gareth Bell-Jones (Curator at Wysing Arts Centre) and Rozsa Farkas (Director at Arcadia Missa).
Flat Time House will provide:
- A self contained artist's residence with en-suite bathroom. Adjoining kitchen facilities are shared with Flat Time House's staff.
- A 75 pounds per week stipend towards living costs and materials.
- A local studio space.
- A schedule of studio visits from established artists and curators tailored to the successful applicant's practice, including from Anna Gritz, Curator at South London Gallery.
The successful applicant will be expected to provide:
- Travel to and from the residency.
- Materials and living costs in excess of 75 pounds per week.
- Proof of residence outside of London and of graduation in 2011 or 2012.
To apply, please send the following to info@flattimeho.org.uk by 28 Februa