DEADLINE: Midday 12 March, 2015
Now in its third year, the N-U* graduate residency is intended give mentorship to an emerging artist, as well as time and space to research and develop their artistic consciousness.
Open to artists living in the UK, but outside of greater London, who have graduated from a BA or MA course in the past 2 years, the 4-week residency offers a studio and living space within the creative centre of Peckham, South East London plus a £100/week stipend. The chosen artist will also have the opportunity to propose a public exhibition or event to take place at Flat Time House in August 2015.

The deadline for applications is Thursday 12 March and the residency will begin in May. Judges of the residency will be Dr. Isobel Whitelegg (curator, writer), Chris Evans (artist) and Claire Louise Staunton (curator/director, Flat Time House) and the successful applicant will be informed in the first week of April.
To apply, please send to [email protected] a single pdf no larger than 10MB containing the following:


- Statement of Intent (500 word max) - Please outline why you feel this residency would be beneficial to your practice. We are particularly interested in artists who can demonstrate an affinity for the work and ideas of John Latham.
- Artist statement (500 word max)

- CV including contact details
- Images of recent works / links to audio visual work hosted online


Deadline for applications: Midday Thursday 12 March, 2015

The successful applicant will be selected primarily on the quality of work, but the judges will also take into account how much the applicant's practice could potentially benefit from the residency. We welcome applicants working in all media. For more information please contact [email protected]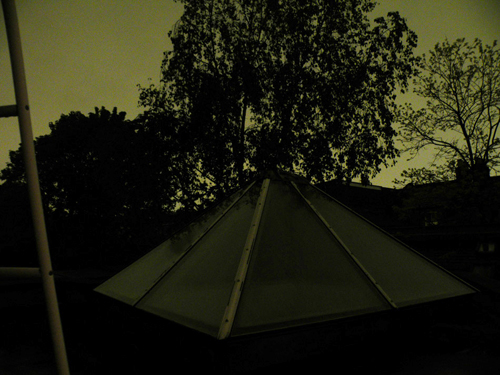 Isobel Whitelegg is Programme leader of MA Exhibition Studies at Liverpool John Moore University and Research Curator at their Exhibition Research Centre.


Chris Evans is an artist currently based in London. Recent exhibitions include solo presentations at Project Arts Centre in Dublin, 2014; Liverpool Biennial, 2014; Kunstverein München, 2014; Tate Liverpool, 2014; Witte de With in Rotterdam, 2012; Taipei Biennial, 2010; and Objectif Exhibitions in Antwerp, 2009. Additionally, he is an artist-tutor at De Ateliers, Amsterdam.
*Latham's time-base theory manifests itself as art, but it could also be constructed as meta-science. The theory is expressed in texts and by a diagram which depicts different levels of existence within the universe along a linear A-Z spectrum. The area from N to U represents human consciousness. (Chrissie Iles, The N-U Niddrie Heart, 1992)