Flat Time House and Intoart are collaborating on a new residency that invites the development of new writing through research at Flat Time House and in conversation with artists from the Intoart Studio.
We are excited to announce Amber Hahn as Intoart Writer in Residence for 2023/2024. Amber Hahn is an artist and writer based in Peckham, London. She works with people through different methods of dialogue, collaboration and workshops with an interdisciplinary practice that encompasses installation, sound and choreography. As well as working with the artists over the next nine months, she will spend time with the John Latham archive to draw upon the theoretical ideas and reciprocal relevance between Intoart and FTHo as spaces for alternative education, critical thinking and reflective practice.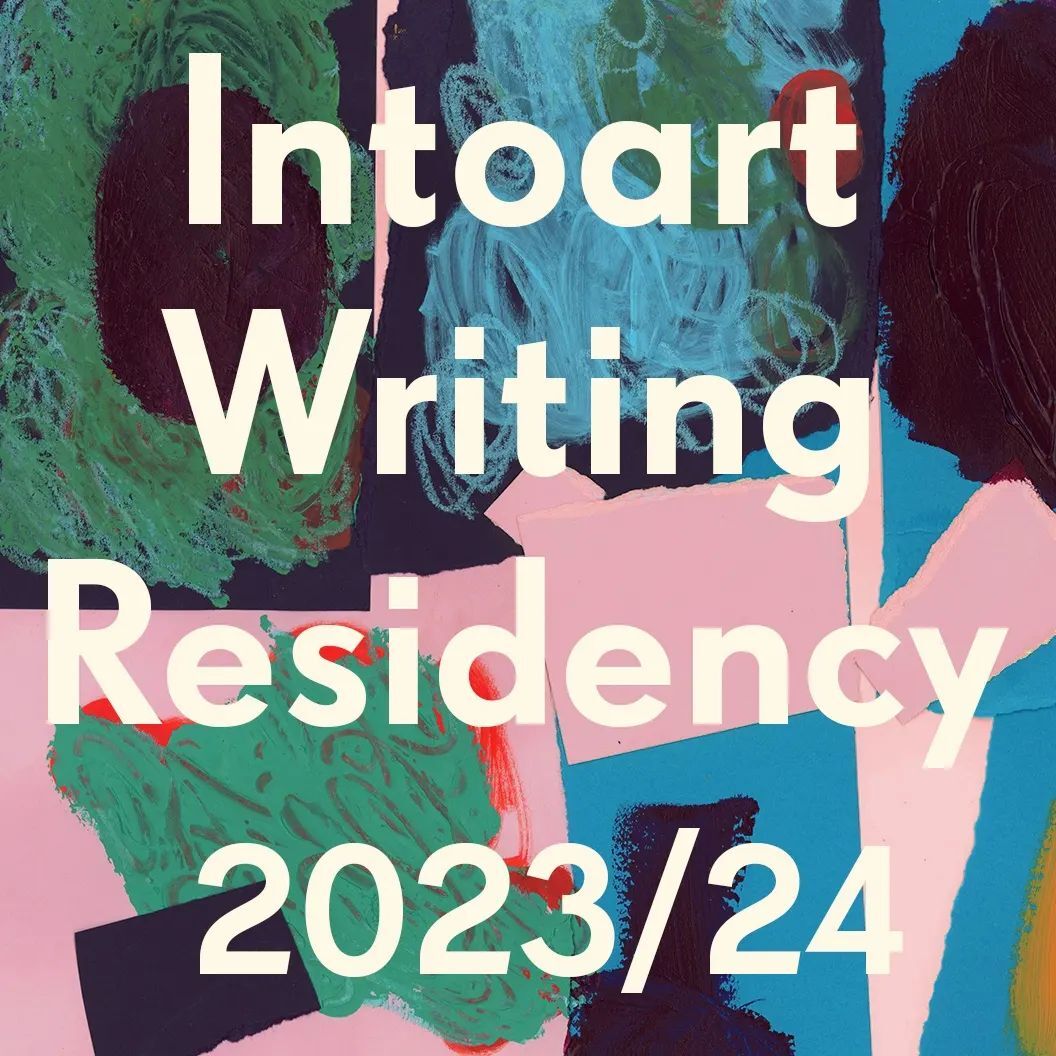 Conversations developing in relation to the artists' practices, lived experiences and the expansive cosmology of John Latham will feed into new writing by Amber Hahn which will be published by Intoart and Flat Time House in the summer of 2024, to coincide with Intoart's Annual Collection exhibition at Copeland Gallery, Peckham. This residency also addresses the need for more writing about artworks made by learning disabled artists in relation to contemporary art discourse and relevant contexts. Amber will also be mentored throughout the residency by writer and curator George Vasey.
Amber Hahn is an artist, writer, educator and researcher based in Peckham, South London. After graduating in BA Fine Art from from Goldsmiths, University of London in 2018 (with an exchange at University of fine Arts Hamburg) Hahn has been active as a freelance Artist-Educator. In this role she plans, delivers and leads inspiring & inclusive art workshops to both Primary & Secondary Schools including the Summer School and Saturday Art School Programmes. Alongside this role she has continued her work as an artist, writer and researcher. Recent projects include You, Me and The Sea Summer Art School in August 2021 and 2022 and Delta Divergence exhibition at Raum Linkrechts, Hamburg Jun 2022.
Intoart is a pioneering visual arts organisation based in Peckham, South London championing its founding vision for people with learning disabilities to be visible, equal, and established artists and designers. Intoart houses over 5,000 artworks in its Collection. The Intoart Collection is a publicly accessible loaning resource for researchers, curators, galleries and museums comprising a physical and digital archive of original artworks made over the past 23 years in the Intoart Studio.