The Open Sky, was published by Rory Pilgrim in conjunction with his show at Flat Time House.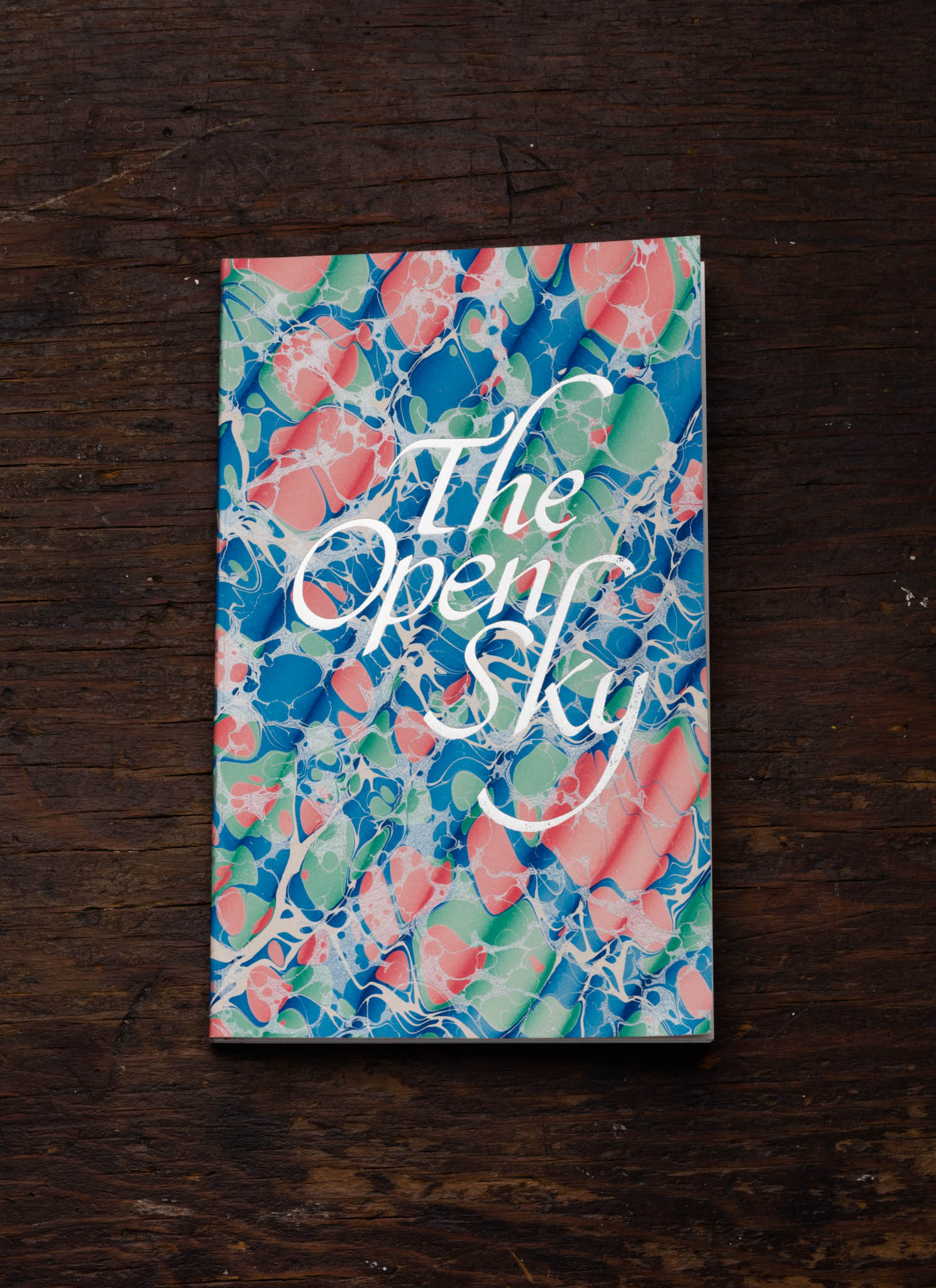 Beautifully designed by Modern Activity, the book features a hand marbled cover resulting in each one being unique. Featuring drawings, images and musical scores by the artist, it also includes the writing of Carol Robson, Win Francis, Carol R. Kallend, Angela Robinson, Reba Maybury and Robyn Haddon.
The Open Sky publication is available to purchase for £20 (+ £2 p&p within the UK).
To order please email [email protected]