This Thing We Call Art is a project by trans-disciplinary artist Kelly Lloyd. Lloyd has been interviewing people in the arts about their livelihoods since 2017 – interviewing 85 people thus far. This archive is now available online at thisthingwecallart.com, and, in addition, Lloyd is sharing excerpts from a series of interviews via a new podcast with contributors including Gregory Bae, Gordon Hall, Nicole Morris, Leah Capaldi, Hilary Powell and Bella Milroy.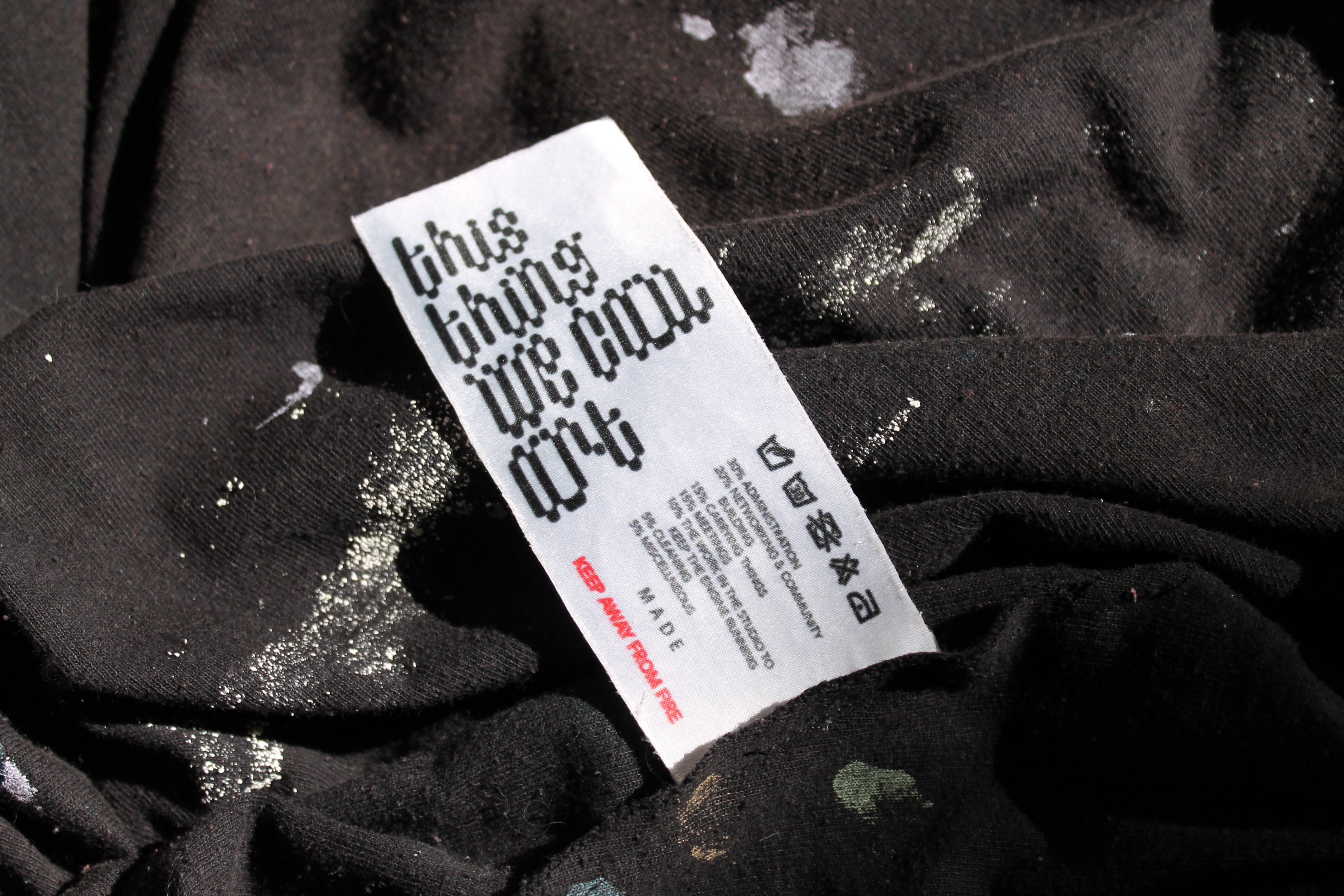 Podcast episodes will be released on Thursdays every week during February and March on thisthingwecallart.com, and will also play on RTM.FM in London at 2pm GMT on Thursdays, and on Lumpen Radio in Chicago at 2pm CST on Fridays.
10 February 2022 - Episode 2- Gregory Bae
17 February 2022- Episode 3- Gordon Hall  
24 February 2022- Episode 4- Nicole Morris 
3 March 2022 - Episode 5- Whitechapel Gallery Panel Discussion w/ Zarina Muhammad and Morgan Quaintance
10 March 2022- Episode 6- Leah Capaldi 
17 March 2022- Episode 7- Anonymous 
Website
24 March 2022- Episode 8- Hilary Powell 
31 March 2022- Episode 9- Bella Milroy 
Follow the project on instagram @_thisthingwecallart 
Kelly Lloyd is a trans-disciplinary artist who focuses on issues of representation and knowledge production, and prioritises public-facing collaborative research. In 2021 she undertook a research residency at Flat Time House focusing on John Latham's collection of books.
Lloyd received a dual M.F.A. in Painting and M.A. in Visual & Critical Studies from the School of the Art Institute of Chicago in 2015, and earned a B.A. from Oberlin College in 2008. Lloyd has recently held solo exhibitions at the Royal Academy Schools (London), Crybaby (Berlin), Bill's Auto (Chicago), Demo Room (Aarhus), and Dirty House (London) for which she won the Art Licks Workweek Prize.  
Lloyd was the Starr Fellow at the Royal Academy Schools during the 2018/19 school year, and is currently a PhD in Fine Art candidate at The University of Oxford's Ruskin School of Art with support from an All Souls-AHRC Graduate Scholarship and an Open-Oxford-Cambridge Doctoral Training Programme Studentship.