Inside Out Archive

Julie Morrissy, Gareth Bell-Jones and Adrian Duncan in conversation at the Irish Architectural Archive, 45 Merrion Square, Dublin
2 March 2023 4pm
Join Julie Morrissy, Gareth Bell-Jones and Adrian Duncan in conversation at the Irish Architectural Archive, Dublin, reflecting on the role of artistic practice in archives, especially those that challenge and overturn conventional understandings of history, place and culture.
Inside Out Archive explores the journeys and working methods developed by each speaker, while also celebrating the culmination of Duncan's yearlong artist-in-residence scheme between the IAA and Askeaton Contemporary Arts, Limerick. Beginning at the IAA's extensive reading room, the event will subsequently tour Duncan's exhibition Little Republics – Preparations and Elements seen throughout the archive's ground floor and courtyard, exploring the cultural impact of the housing phenomenon Bungalow Bliss.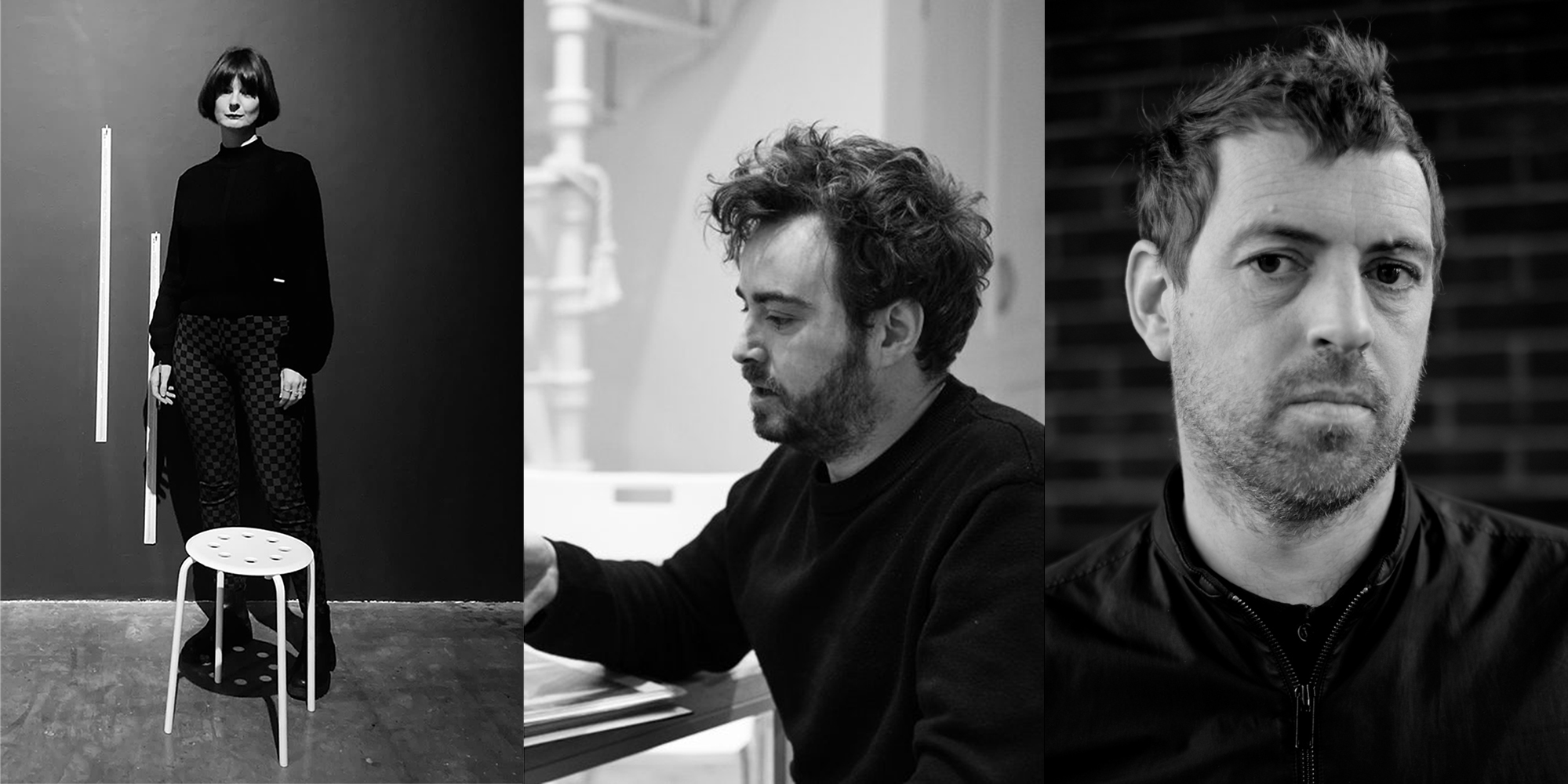 Julie Morrissy was the first Poet-in-Residence at the National Library of Ireland from 2021-22. Her artworks have additionally been exhibited at the TULCA Festival of Visual Arts in Galway and currently at Project Arts Centre, Dublin. She is a recipient of the MAKE Theatre Award, and the Arts Council 'Next Generation' Award. 
Gareth Bell-Jones is the director and curator of Flat Time House (FTHo), a gallery, education space and archive in the former South London home of post-war conceptual artist John Latham. At FTHo Bell-Jones develops the exhibition programme, residencies, alternative learning platforms and manages the library and archive resources. He is the chief editor of NOIT, a journal exploring John Latham's art and ideas. 
Working as an artist, filmmaker and writer, Little Republics: Preparations and Elements marks Adrian Duncan's first solo exhibition in Ireland for over a decade. His third novel, The Geometer Lobachevsky, was co-published in 2022 with The Lilliput Press and Tuskar Rock Press, while his short film Prosinečki received its World Premiere at International Film Festival Rotterdam in early 2023.