Flat Time House (FTHo) is working with Wayi Wayi Art Studio and Gallery, founded by artist couple Agness Buya and Lawrence Yombwe, in Livingstone, Zambia, as part of a British Council funded research project to support direct exchange between artists in the UK and Zambia. FTHo and Wayi Wayi support artists with socially engaged practices, and have a focus on engendering inter-generational exchange. Both organisations are currently building residency programmes with the aim of fostering international dialogue. Over the next six months, Wayi Wayi and FTHo will be learning more about each other's unique context: looking at how artists in both countries work with sustainable materials; and also how artists in both countries work with non-art organisations to effect social change.
Wayi Wayi's location, Livingstone, home of the Victoria Falls, a major tourist destination, poses questions of how artistic creativity can be environmentally sustainable in a tourist economy. In addition, Livingstone's short distance from Zimbabwe, Botswana and Namibia, as well as close dialogue with Mozambique, Angola and South Africa, also places it at an intersection of regional discourse.
Flat Time House was the home and studio of artist John Latham, born in 1921 in Livingstone. The research project between Wayi Wayi and Flat Time House was developed in dialogue with the artist Anne Bean, also born in Livingstone, who decided to travel to spend several weeks in the town, to make sure she would be there on Latham's 100th anniversary. Through a series of connections, Anne met the artist, Agness Yombwe, one of Zambia's most eminent contemporary artists, and discussed the many expansive ways that artists can engage with society.
A public symposium will take place online in early 2023 to share this research. Flat Time House and Wayiwayi Art Studio will be posting updates on this project on our social media, please follow our Instagram and Facebook pages @flattimeho and @wayiwayi_art_studio for updates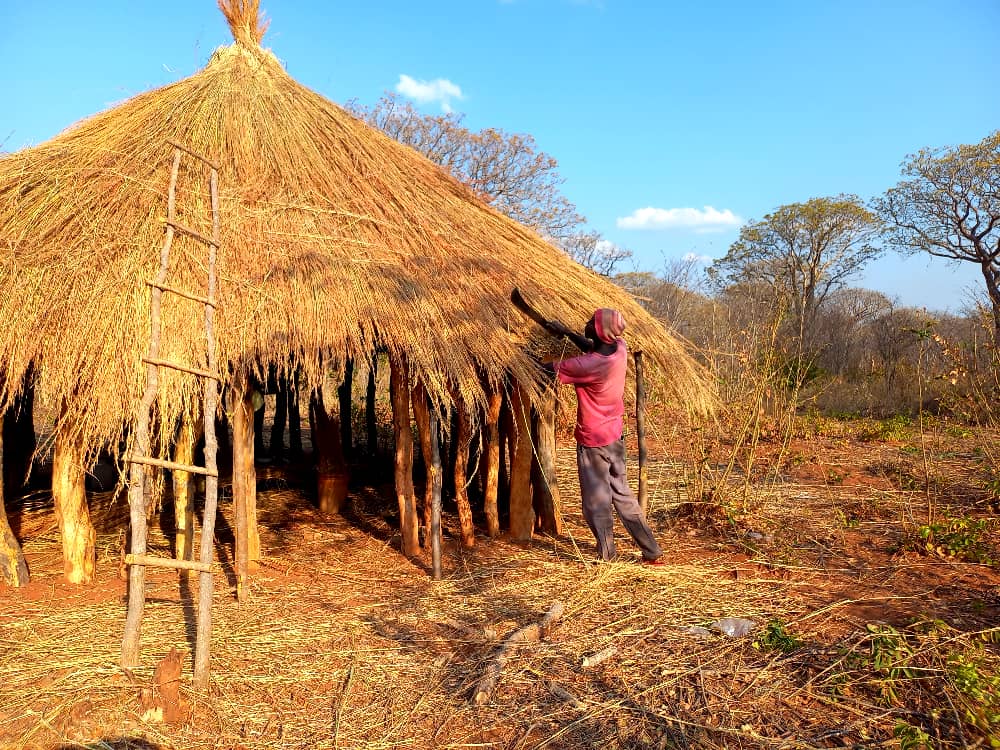 Wayi Wayi is a family run artist studio and gallery based in Livingstone specializing in Zambian art, crafts, design and community engagement. Wayi Wayi showcases historic mbusa cultural traditions, offers classes by appointment for people of all ages, apprenticeship and residency opportunities for emerging and established artists locally and internationally with an emphasis in women and youth empowerment programming through skills-training in the visual arts. Wayi Wayi is run by artist couple Agness Buya and Lawrence Yombwe together with their children Sunga, Yande and Kangwa who are all trained art treachers.  Agness Buya and Lawrence Yombwe are among Zambia's most award winning artists.
In a radical artistic response to the devastating pandemic that had created crushing economic circumstances, threatening the livelihood of entire families in Livingstone, Agness Yombwe approached the Senior Chief Mukuni of the Leya people to ask for land, which the Royal Establishment gave her to activate the 'Creatives Village', an innovative project that integrates artist initiatives with the planting of crops and trees, training opportunities and employment.  The building of residence suites and studios means the village will be able to host visiting artists from around the world and offer training classes and workshops for local artisans and craftspeople including training in sustainable art.

This project is supported by the British Council Cultural Exchange programme, which supports cultural organisations, festivals, artists, and creatives between the countries of Sub-Saharan Africa and the UK to create art, build networks, collaborate and develop markets and share artists' work with audiences.