EXTROSPECTION

curated by David Thorp at Pi ARTWORKS
1 October–14 November 2020
Works by John Latham are included in EXTROSPECTION, curated by David Thorp at Pi Artworks, London. Also included are works from Fiona Banner aka The Vanity Press, Barry Flanagan, Toby Tobias Kidd, Cally Spooner and Anne Tallentire.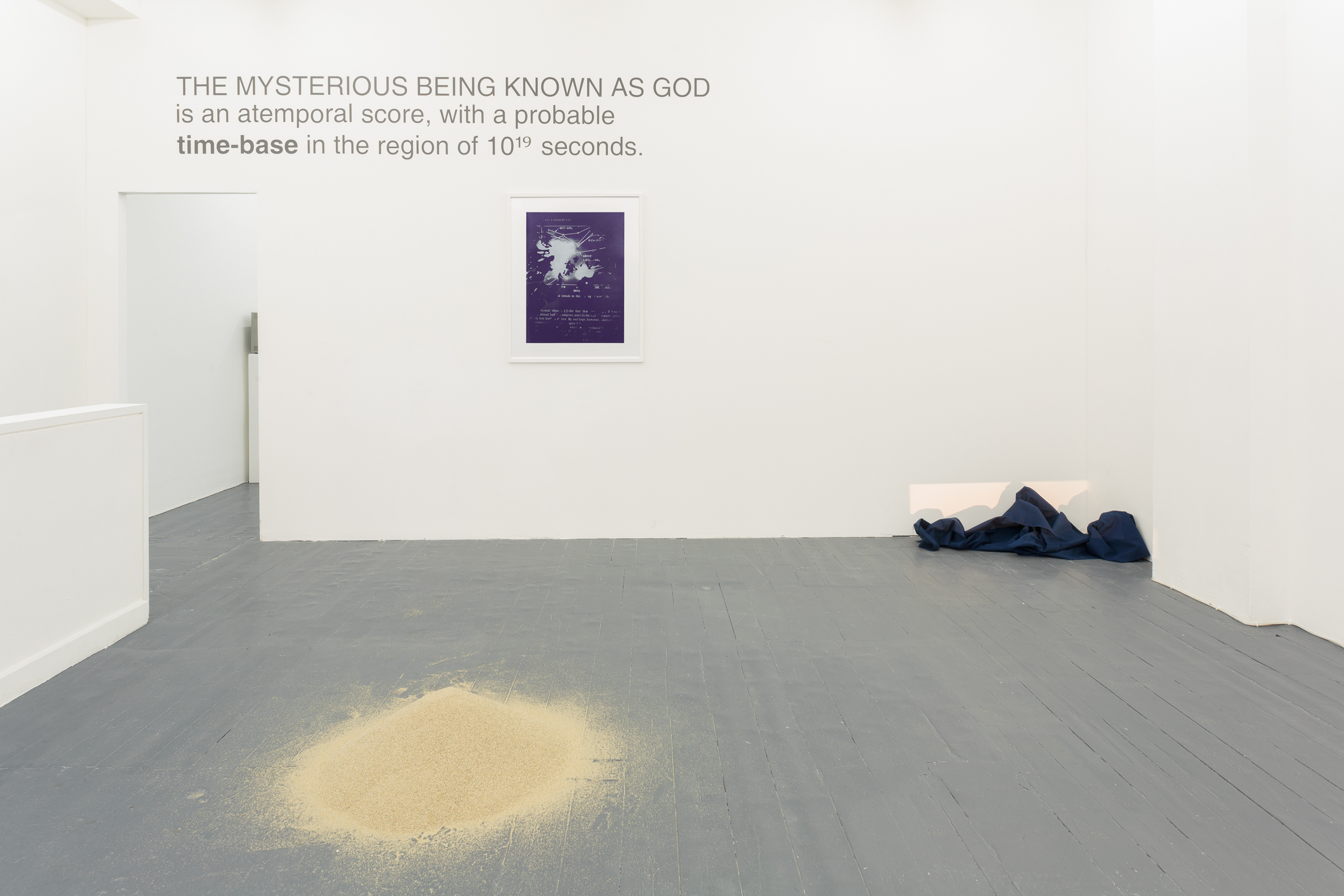 Exhibition view at Pi Artworks London: John Latham The Mysterious Being Known as God... (2005), and BOY-GIRL (2004) courtesy John Latham Estate and Lisson Gallery, London; and Barry Flanagan, sand pour (1968), and daylight light piece 3 (1969) courtesy The Estate Of Barry Flanagan
Over the years the term Conceptual art has come to be used as a popular catchall for everything that isn't conventional painting and sculpture. But did Conceptual art actually die in the 70s? Or has it survived as a distinct discipline formed by the "extrospective" consideration of things external to the artist - putting ideas about art and its place in the world over the artists' mental and emotional processes? This exhibition explores these questions with works by artists who have helped make conceptual art a discipline and those who are also active today, all strongly linked with London.