Rozemin Keshvani, Axel Heil, Peter Weibel (eds.)
The legendary independent London bookstore Better Books on the Charing Cross Road was the hub for Allen Ginsberg, William S. Burroughs, Alexander Trocchi, John Latham, Jeff Nuttall, Bob Cobbing, Barry Miles, Gustav Metzger, and countless others, for their ideas and approaches to art, film, literature, and activism. With its unique range of books, offbeat events, poetry readings, film screenings, and happenings, Better Books became the hot spot of London's 1960s counter-culture scene.
This book is the first to examine this special historic moment, combining previously unpublished texts, documents, and photographs with the voices of the protagonists who authored this revolution.
With Essays by Rozemin Keshvani and Barry Miles and contributions by Philip Cohen, Stephen Dwoskin, John Hopkins, Graham Keen, Bruce Lacey, Gustav Metzger, Jeff Nuttall, Frank Popper, Criton Tomazos, and Islwyn Watkins.
This book follows the exhibition by the same name, curated by Rozemin Keshvani, that was presented at ZKM, Karlsruhe; at Flat Time House, London; and at Trondheim kunstmuseum.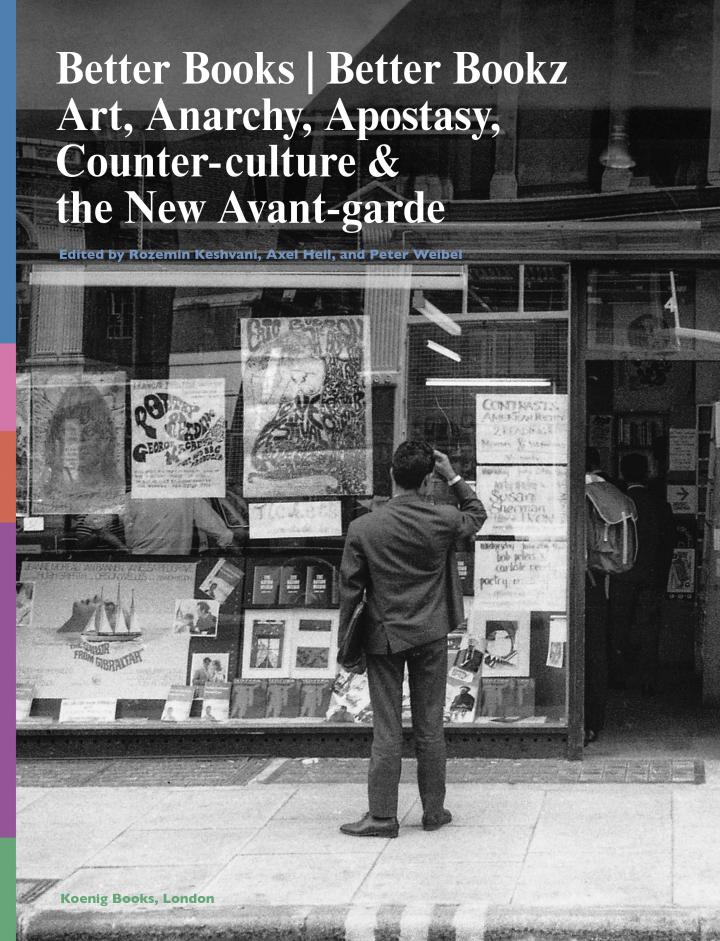 Exhibition catalog published by Koenig Books, 2018
Design by Andreas Tetzlaff & Sabine Pflitsch (probsteibooks), fluid
Language English
Description 320 p., 345 ill., 21.5 x 28.5 cm, Otabind binding
ISBN 978-3-96098-458-0
Production / Corporation / Exhibition ZKM | Center for Art and Media Karlsruhe, Trondheim kunstmuseum
Sponsors
Henry Moore Foundation, Paul Mellon Centre for Studies in British Art