Saturday 17 December 2022 6–9pm
Arcade, Brussels is hosting Archive of Destruction their project space, Pete & Repeat. Archive of Destruction was conceived by independent curator and writer Jes Fernie in partnership with Flat Time House. Launched in 2021, it is an ongoing research project about public art that has been destroyed by rage, fear, greed and love. The selection is the result of conversations, journeys, and research carried out by Jes over a ten year period. Like most archives it is subjective, flawed, and a reflection of a particular time and place.
Join Flat Time House and Arcade in Brussels to celebrate the publication of the first Archive of Destruction reader. Curator and writer Jes Fernie will introduce the archive and will be joined by Gareth Bell-Jones (Director, Flat Time House) who will briefly respond to the provocations embedded within the archive.
For further information please contact Christian Mooney, [email protected]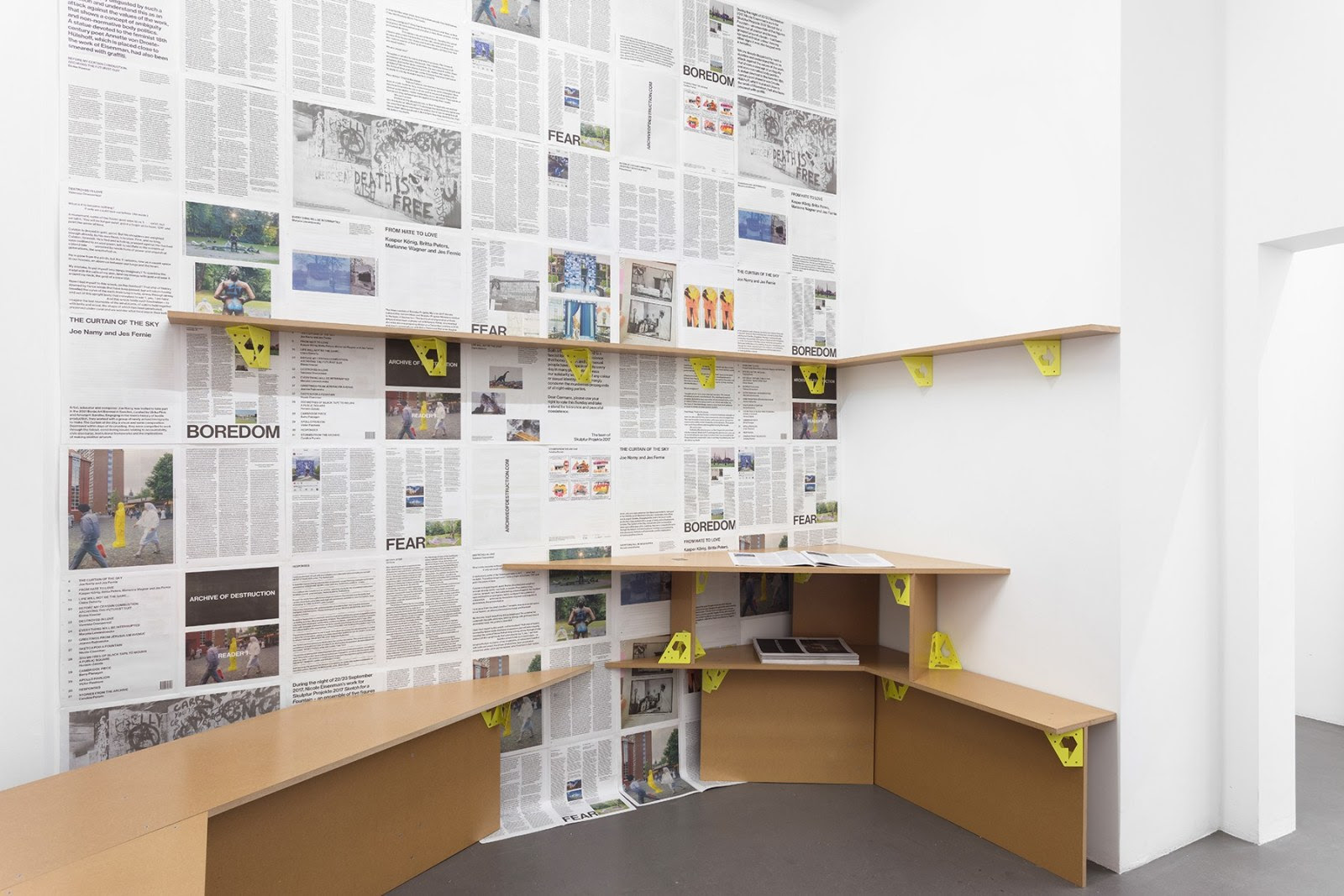 Archive of Destruction is a story-telling platform that brings together narratives around destruction and public art. Spanning a hundred years and many continents, it tells cumulative tales of vulnerability, interference, rage, fear, boredom and love. Flat Time House is a partner of the project which has been developed by independent curator and writer Jes Fernie
Arcade
Rue due Marché aux Porcs, 10
Brussels
1000
The first Archive of Destruction reader includes conversations, texts, stories, artworks, and pictures by artists, curators and writers, including Joe Namy, Marianne Wagner, Kasper König, Britta Peters, Vanessa Onwuemezi, Marysia Lewandowska, Horacio Zabala, Candice Purwin, and Joanna Rajkowska
Graphic design by Daly & Lyon