OUTLET

Discussion hosted by LCC BA Design for Art Direction
Saturday 18 May 2–4pm
Following a series of workshops used to collaboratively devise an exhibition, Outlet, students from year 2 BA Design for Art Direction (DfAD) at London College of Communication, will hold a public discussion at Flat Time House which will consider the dynamics, potentials and obstacles of collaboration in creative processes.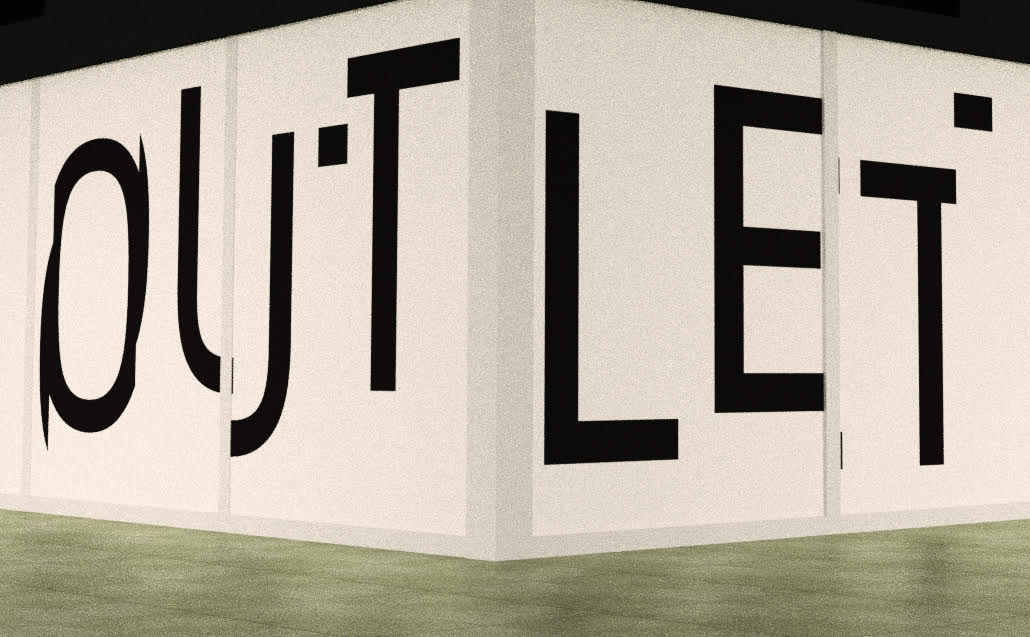 The exhibition, Outlet, draws on the history and futures of the Elephant and Castle Shopping Centre and considers questions of display and sensory burnout. Outlet is an attempt at sublimating authorship. The retail unit becomes a temporary flagship for the presentation of a stockpile of perspectives.
Produced by the DfAD students, the exhibition at LCC Studio in the Elephant & Castle Shopping Centre opens on Friday 17 May 6–9pm and is open on 18 and 19 May from 12–6pm.