INCIDENCE

BA (Hons) Design for Art Direction at London College of Communication
Thursday 24th June 2021 1-2.30pm
Taking inspiration from British artist John Latham's unique approach to the role of time and event, students from BA (Hons) Design for Art Direction at London College of Communication will organise an activity-based discursion around the themes embodied by Flat Time House, Latham's former home.
Through this 'incidental event' - lasting for an undefined period of time - visitors to the space are invited to search for prompts and questions; 'chits' hidden across the gallery. These chits, when uncovered, can be exchanged for a printout relating to John Latham's lectures. The task engages Latham's reflective and intuitive approaches to interrogating space and will continue until all chits have been found.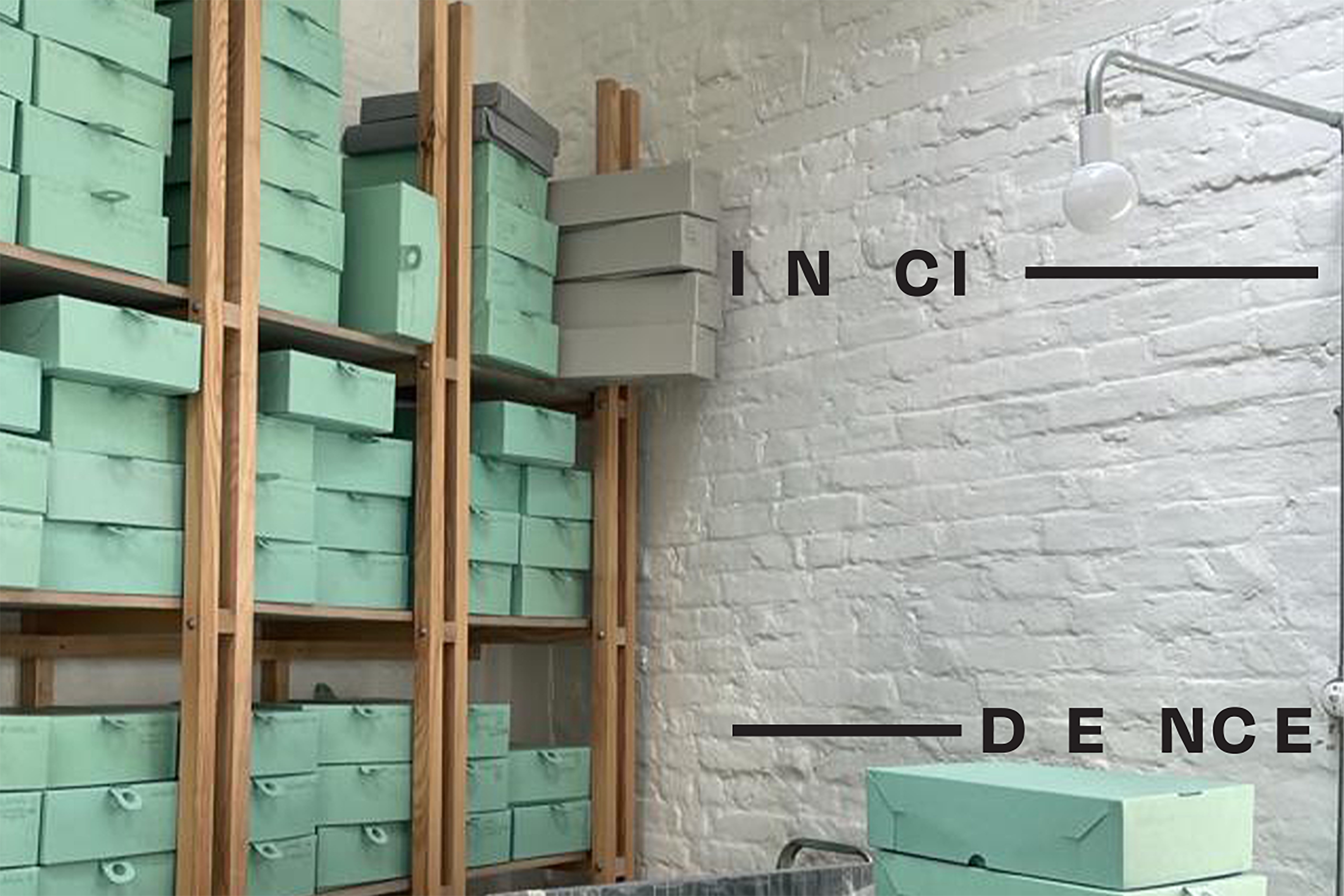 1-2:30pm via Zoom
Artist Linda Stupart will be present as a respondent to INCIDENCE, lending their experiences of 'encounters with different kinds of bodies (of knowledge, objects and affect, as well as corporeal bodies) as a way to think through less alienated ways of living and thinking together' within the framework of the anxious space at hand. 
Writer, researcher, and curator Eva Wilson will also be responding to the discussion.
Meeting ID: 925 2237 2318
Passcode: 570070