At FTHo 16 March – 8 April 2018 /// Opening: 15 March 6-9pm
At Tate Exchange 18 - 22 April 2018
Between 1989 and 1995 the Southwark Education Research Project engaged over 1,500 children and teachers by placing artists in fifteen schools across the London borough of Southwark. For this radical project, artists John Latham, Barbara Steveni, Rita Keegan, Carlyle Reedy and David Carr looked at the role of contemporary art in relation to learning and educational restructuring. This exhibition revisits SERP's significance at a time when the arts in education are increasingly under threat from shifts in policy and the contraction of opportunity for young people to engage with art and culture in-school.
SERP Reactivated will draw on significant archives of the original 1989 – 1995 SERP Project, alongside new work created through collaboration between Barby Asante and Barbara Steveni with current Southwark school children.
SERP Reactivated is part of a wider project organised by Peckham Platform which will also travel to Tate Exchange.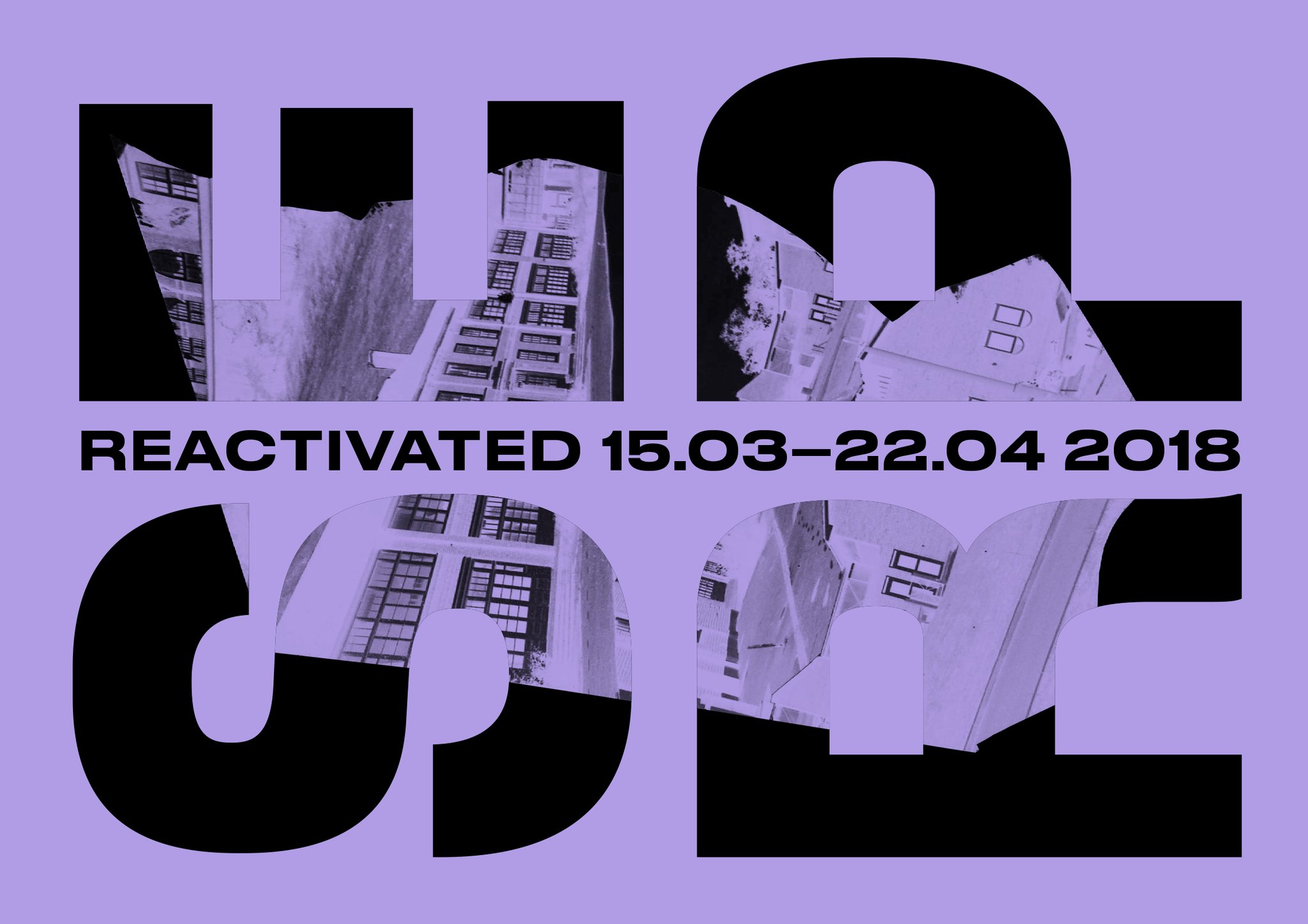 DISCUSSION EVENT
SERP REACTIVATED: REACTIVATING THE ARCHIVE
Saturday 17th March 2-4pm
Free. Limited spaces available. Click here to book a place
Discussion event at FTHo led by Victoria Lane and Judy Vaknin with Barby Asante, Ben Cranfield, Barbara Steveni and Lloyd Trott.
SERP Reactivated artists Barby Asante and Barbara Steveni will contribute to this round table discussion around the Southwark Education Research Project archive and explore how the archive can be used beyond creating histories, to actively and performatively rethink the present.
The discussion is led by Victoria Lane and Judy Vaknin, co-editors of Archiving the Artist and they are joined by Ben Cranfield, Senior Tutor in Curatorial Theory at the Royal College of Art and Lloyd Trott, Dramaturg at RADA and a champion of SERP as lead of cultural review at Inner London Education Authority. 
Following the discussion light refreshment will be provided and the opportunity to go on a tour of the Southwark Education Research Project Reactivated exhibition.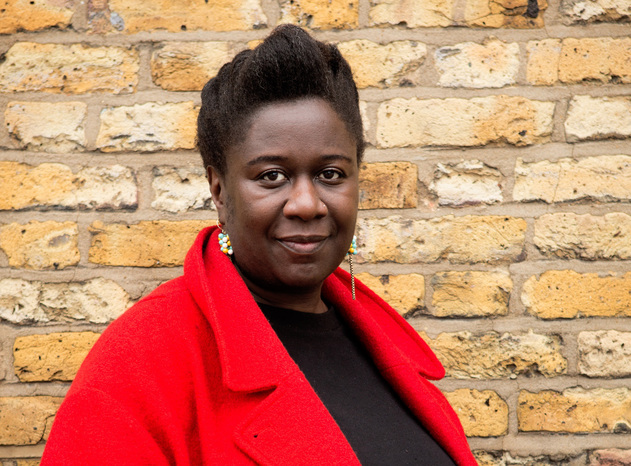 Barby Asante is a London based artist, curator and educator who's work explores place and identity through creating situations and spaces for dialogue, collective thinking, ritual and reenactment. Using archival material in the broadest sense, she is interested in breaking down the language of archive, not to insert or present alternatives to dominant narratives but to interrupt, interrogate and explore the effects and possibilities of the unheard and the missing.
Asante's recent projects include; The South London Black Music Archive (2012) Peckham Platform/ Tate Morden, Baldwin's Nigger RELOADED (2014-) Iniva, Nottingham Contemporary, Framer Framed (Art Rotterdam), International James Baldwin Conference (American University of Paris) with the London based collective sorryyoufeeluncomfortable and As Always A Painful Declaration of Independence: For Ama. For Aba. For Charlotte and Adjoa. (2017-) Diaspora Pavilion, Venice. She is also Associate Curator at 198 Contemporary Arts and Learning in Brixton and PhD Candidate at CREAM at the University of Westminster.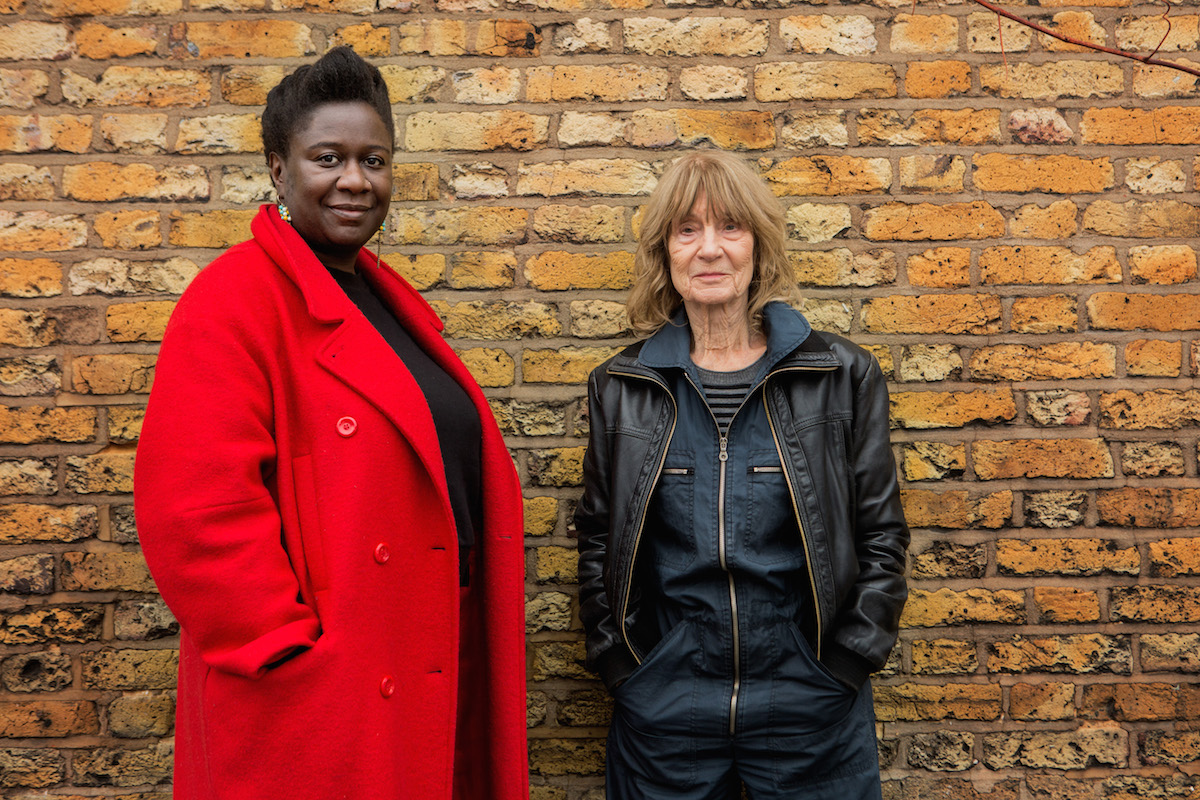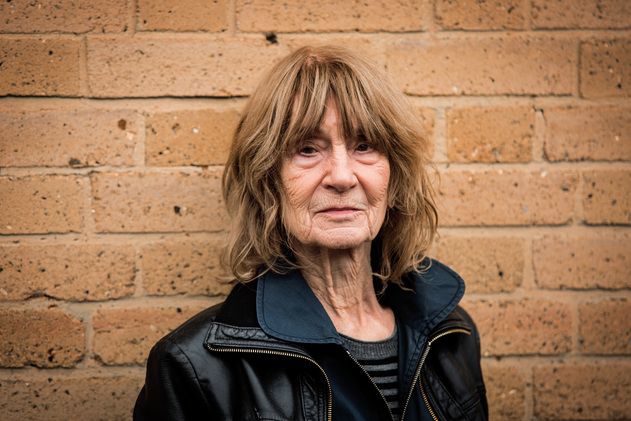 Born in Iran, Barbara Steveni is a London based Artist. Steveni conceived and co-founded the 'Artist Placement Group' (APG) in the UK in 1966, described as "one of the most radical social experiments of the 1960s". The original concept was to expand the reach of art and artists into organisations of all kinds (commercial, industrial, and governmental), and at all levels, including decision-making, and on a basis equivalent to any other engaged specialist.
Continuing on its methodology, in 1989 APG morphed into 'Organisation and Imagination' (O+I), and between 1989–95, Steveni negotiated O+I's Southwark Education Research Project (SERP) with Southwark Education Department. Operating across all sectors responsible for delivering education – from the children, teachers, heads, and governing bodies, in fourteen local schools.
Current interest in the relevance of APG and O+I's methodology and legacy has led to the first APG retrospective – The Individual and the Organisation: Artist Placement Group 1966-79 at Raven Row Gallery, London, 2012, followed by Context is Half the Work – A Partial History of the Artist Placement Group at Kunstraum Kreuzberg / Bethanien, Berlin in 2015, touring to Summerhall, Edinburgh in 2016.
Steveni's current work I Am An Archive gathers artists and professionals across three generations in a series of participatory and documentary walks, taking place on sites of the original APG placements, exploring the potential to reactivate APG methodology today. Continuing this theme, Conversations Between Ourselves is an ongoing series of filmed conversations with women who have shared Steveni's Art-life journey.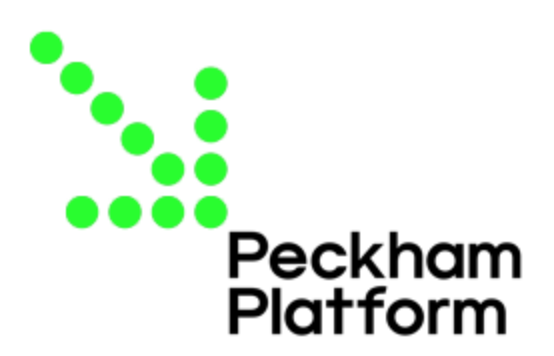 Peckham Platform is a creative and educational charity based in a gallery on Peckham Square, SE15. It became independent at the start of 2014 and was awarded Arts Council national portfolio funding six months later. As an organisation it believes that communities can inform and shape their engagement with their locality by working with contemporary visual artists. Its programme of commissions creates meaningful and accessible social arts practice for Peckham and beyond, providing an expansive platform for different voices and debate, bringing contemporary social practice alive.
Peckham Platform will take over a new gallery space in the redeveloped Peckham Square, set to open in 2020. While the new gallery is being built Peckham Platform is delivering an exciting series of projects across Peckham and South London throughout 2018.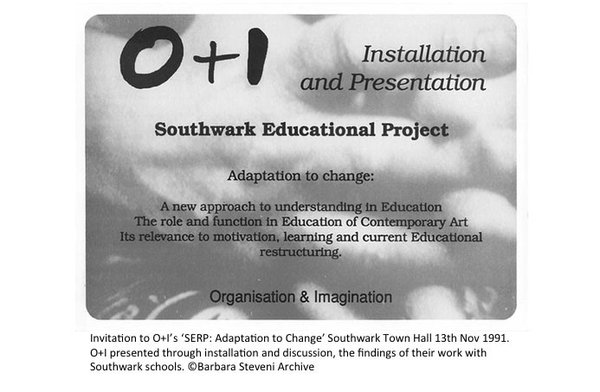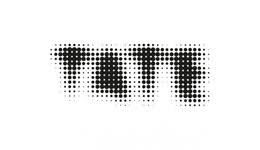 Tate Exchange is an entirely new programme for the museum that explores how art makes a difference in society; working with the collection, artists, partners and the public on a socially relevant annual theme to do so. 
Dates for SERP Reactivated at Tate Exchange:
18 -22 April 2018 at 12–6pm