5 June–27 July 2014 Thursday-Sunday 12-6pm
Simon & Tom Bloor present a series of new sculptural works made during the inaugural PHYNANCE residency that took place at Flat Time House from November 2013 to March 2014.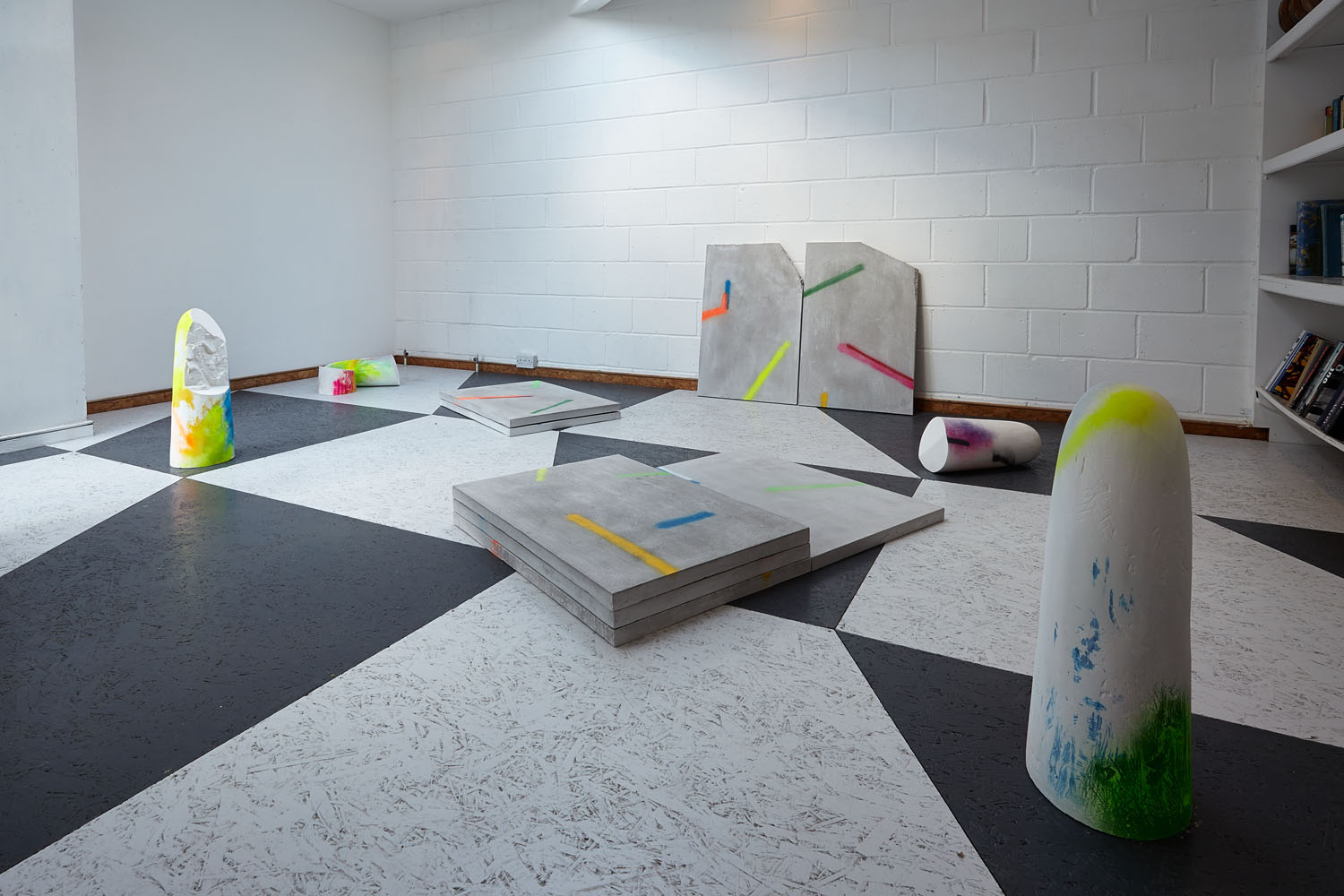 This exhibition draws on the artist's research into public space and the paradox of creation through destruction. Their starting point was the media coverage generated by Barry Flanagan's Cambridge Piece for The City Sculpture Project (1972). Contemporary reports included not just criticism of the work's aesthetic value, but details of its vandalism, destruction and removal just one month after being installed. The artists have considered whether it is possible or even desirable to 'vandal proof' public art, and how acts of vandalism might be appropriated as extreme abstraction or performative action.
The works created during the residency bring together multiple references including art history and the built environment; descriptions of the vandalised and knocked-over conical forms of Flanagan's Cambridge Piece find a relationship with damaged street bollards, and the Bloors have made sculptures based on these and other familiar standardised elements of the everyday urban landscape. Rejecting the functionality of their source the works become formal sculpture that playfully reference Modernism.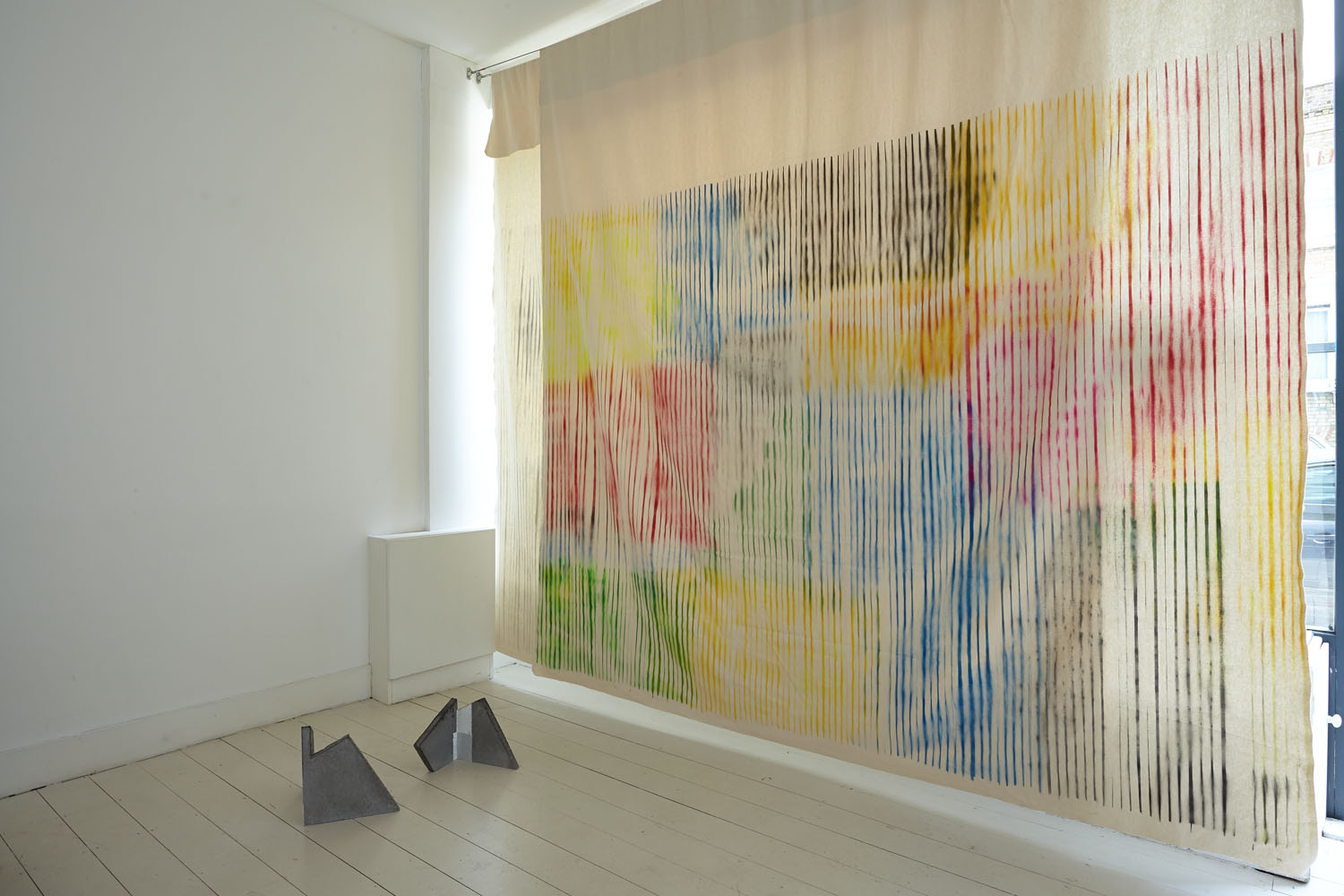 The context of Flat Time House has further informed the artist's area of research with works acknowledging both domestic space and the legacy of John Latham. Focusing on material and aesthetic aspects of Latham's practice the artists combine them with further points of departure, indirectly appropriating his work for their own canvas and spray paint sculptures.
The Bloors' presentation considers the playful creative potential of vandalism in relation to the nostalgic fetishisation of the post-war urban landscape, the wider modernist project itself and the architectural language of regeneration in today's Peckham, all filtered through a personal take on the works of Flanagan and Latham.
Accompanying publication for the exhibition.
Simon & Tom Bloor's works and projects focus on our often ambivalent relationship to the structures of public space. They are currently developing large-scale public artworks in Cambridge and London and have been commissioned by Arnolfini Gallery and Bristol City Council as part of the Primary Capital Programme. Recent solo exhibitions have taken place at the Whitechapel Gallery (2013) South London Gallery (2011) and Modern Art Oxford (2010). They were born in Birmingham in 1973 and are amongst the founding directors of Eastside Projects, Birmingham.