Red, Green and Yellow

Tim Head, Julius Heinemann, John Latham, Bob Law, Liliane Lijn and Wolfgang Tillmans
28 April–29 May 2022 Preview: Thursday 28 April 6–8pm
Red, Green and Yellow is the second in an ambitious trilogy of exhibitions produced in a collaboration between Flat Time House (FTHo) and the Roberts Institute of Art (RIA). Each exhibition explores a different facet of the complex network of ideas and relationships surrounding John Latham's work in dialogue with important works from the David and Indrė Roberts Collection. Part II of the trilogy builds from Latham's vivid spray-painted work Red, Green and Yellow (1967) which is presented alongside minimal and conceptual works by Liliane Lijn, Tim Head, Bob Law and Wolfgang Tillmans. These works all experiment with light, space and duration and resonate with Latham's belief in reflective and intuitive modes of working. A new work has been commissioned in response to the exhibition by Berlin-based artist Julius Heinemann whohas devised a new installation specially conceived for the space.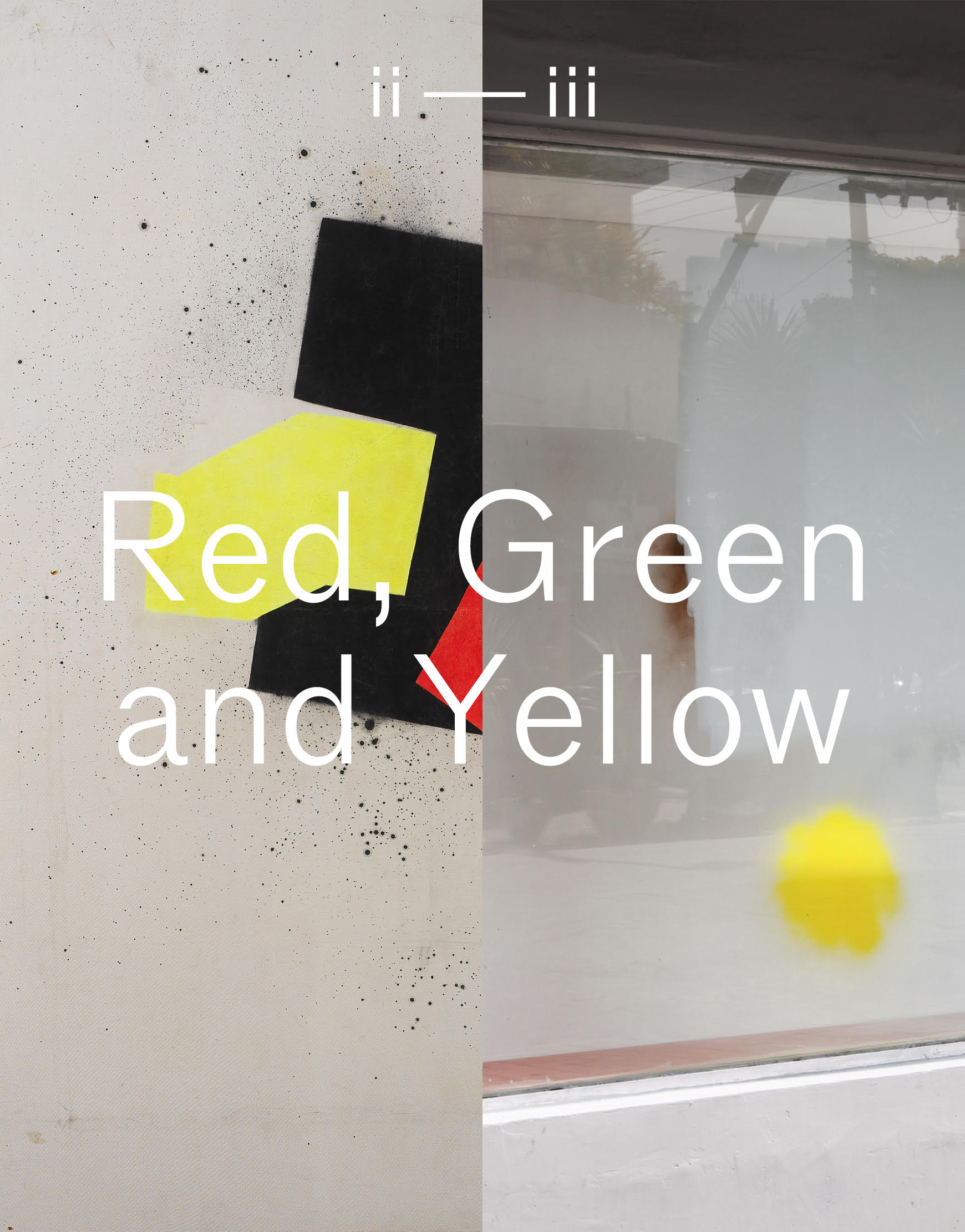 When John Latham used spray-paint as he did in Red, Green and Yellow, he was referring to the time based nature of all things. His first spray work from 1954 was a mural for a domestic dwelling, using the spray gun in an attempt to capture the essence of time through an almost instantaneous painterly act. Julius Heinemann's subtle yet immersive installations, often produced with spray paint, explore layers of perception. Using the exhibition space as material – its dimension, structure and use as well as the change of light and shadow – the work reveals itself slowly, becoming all encompassing once discovered. He considers his mural interventions as echoes of events in time, recording the different layers and shifting experience of our surroundings.
Tim Head's artwork deals with the instability and uncertainty of images and perception. His early conceptual photographs, made using hand mirrors, play on mirror-image illusions to create paradoxes and question how we view reality. Bob Law's watercolours can appear like mirrors unless inspected at very close quarters. Due to the glazing on their surface, the viewer is forced to stand close to the work and to focus intently, treating the work as a contemplative object. Wolfgang Tillmans' abstract 'Silver' series are photographs created without a camera. The imagery is created by traces of dust from the surface of the photosensitive paper reacting to light and chemical processes. Liliane Lijn's Cosmic Flares III (1966) is a kinetic sculpture within which spotlights illuminate the surface at changing angles. For Lijn this play of light is suggestive of elemental forces, performing a visual investigation into the laws of physics.
For each exhibition we have invited a writer to produce a newly commissioned exhibition text. For Red, Green and Yellow we have invited Karenjit Sandhu to respond to the works in the exhibition and Heinemann's commission. Sandhu is a poet, artist and writer completing her PhD in contemporary poetry and artist's books at Royal Holloway, University of London. Her debut poetry collection young girls! (2021) is available via the87Press.
The accompanying publication produced by FTHo and RIA with contextual and newly commissioned texts, and exhibition documentation will be launched in July 2022.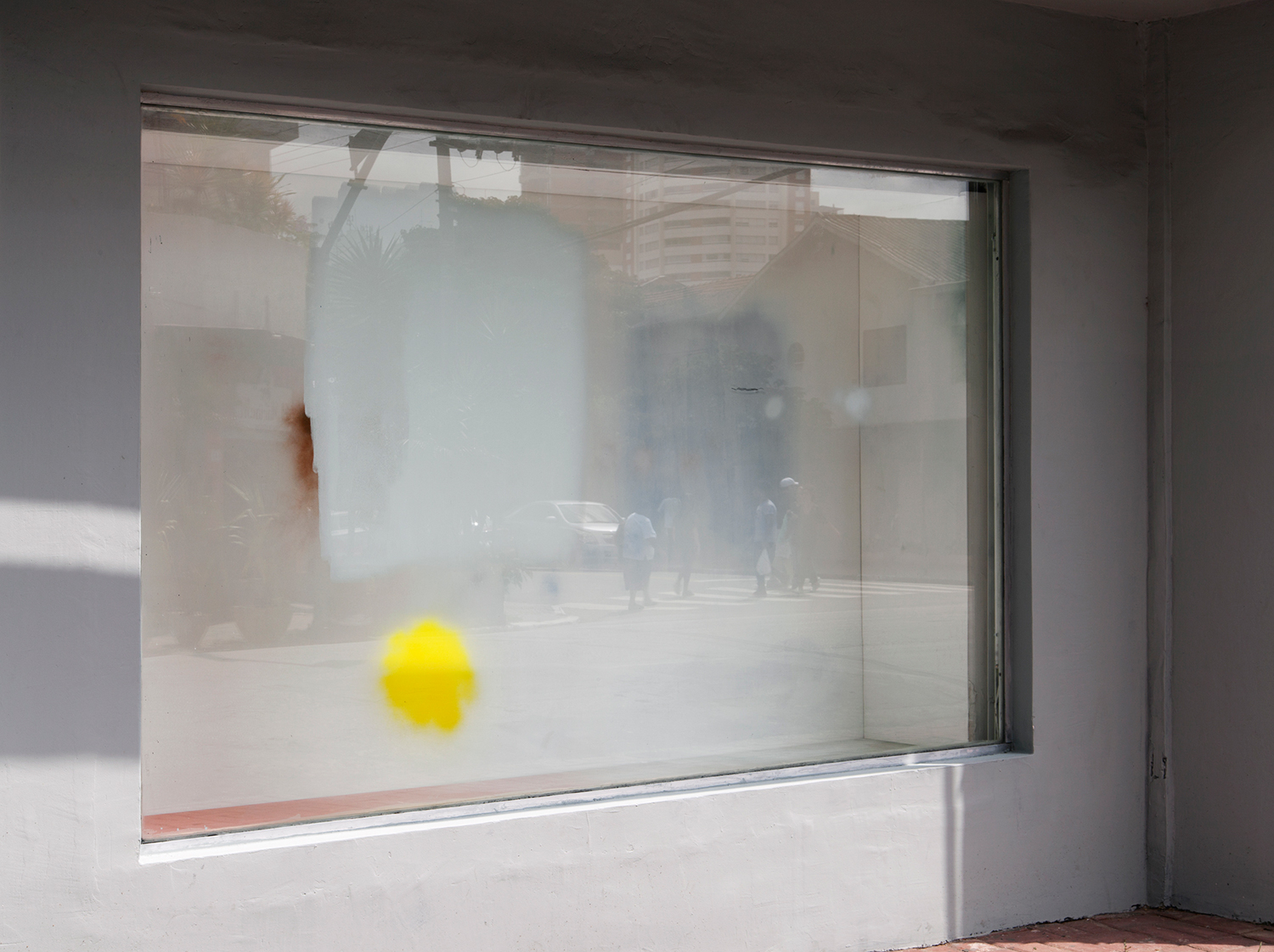 Julius Heinemann investigates the physical, neurological and cultural structures upon which the perception of the world is traditionally based. The relationship between how the eye sees and how the body moves and behaves exposes the issue of subjective individual perception, the construction of reality, and interactions with others (subjects and objects). Based on the study of time and space, and through the experience of colour, light, shape or line, Heinemann constantly explores how to create new abstract tools to understand perception in its flow of now-ness. The artist structures these elements like vocabulary and uses it in his paintings, drawings, installations, books and every other type of media he experiments with. This process serves as a starting point for new ways of understanding the human condition – a social, subjective, individual reality. Julius Heinemann studied Photography at Folkwang University of the Arts in Essen and at the HGB in Leipzig before earning an MA in Sculpture at the Royal College of Art in London. He won several scholarships and was invited for artist residencies in Brazil, Mexico, Italy and at the Van Eyck Academy in Maastricht. Heinemann has exhibited his work internationally in places such as London, São Paulo, Zürich, Bogotá, Mexico City and Antwerp
This new collaboration between Flat Time House (FTHo) and the Roberts Institute of Art (RIA) takes as a starting point prominent John Latham works from the David and Indrė Roberts Collection. The partnership, presented at FTHo, explores ideas in Latham's work through performance-based commissions and a selection of key works from the Collection. 2021 was the centenary year of John Latham's birth, and this three-part presentation has developed from a conversation between RIA and FTHo around finding new perspectives on Latham's work through a dialogue between the David and Indrė Roberts Collection and the John Latham archive.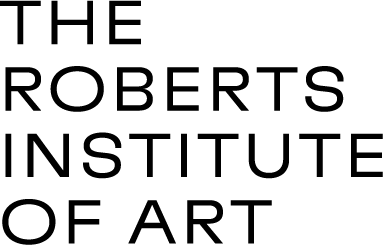 The Roberts Institute of Art (RIA) is a non-profit contemporary arts organisation. RIA commissions pioneering performance art, collaborates with national partners on exhibitions and works to research and share the David and Indrė Roberts Collection. David Roberts founded the organisation in 2007 and since then RIA has welcomed over 135,000 visitors, partnered with over 100 museums and organisations and collaborated with over 1,000 artists. Through an interdisciplinary approach, RIA seeks to respond and adapt to different contexts, aiming to open up new conversations about how we engage with culture.
Exhibition supported by Arts Council England, Henry Moore Foundation and The John Latham Foundation with thanks to Goethe-Institut London.
Forthcoming: Gone Fishing (16 June–17 July 2022) John Latham, Boyle Family and Marlie Mul with commission by Damien Roach (patten)
Previous: Untitled, 1956 (10 March–10 April 2022) John Latham, Phyllida Barlow, Bram Bogart and Antoni Tàpies with commission by Grace Ndiritu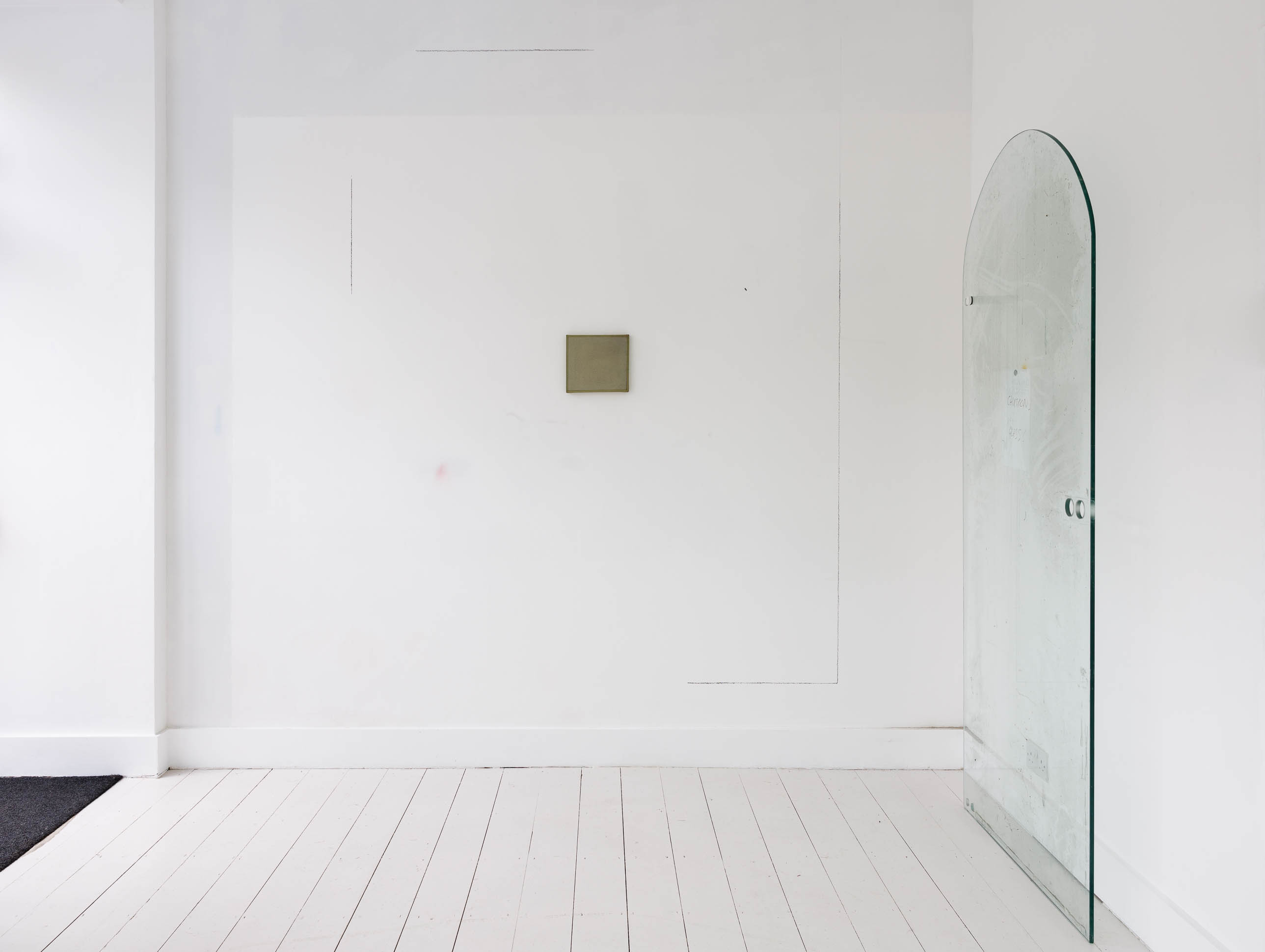 Bob Law Mirror Watercolour XIII, 1978. Watercolour and felt tip pen on canvas. Courtesy the David and Indrė Roberts Collection
(Throughout space) Julius Heinemann The Shift (Flat Time House, London), 2022. Site-specific installation throughout space: wall paint, spray paint, graphite, crayon, pigment, dust, existing spray-paint murals by John Latham, displaced glass door, found paper note with blu-tack, cut-out of pre-existing carpet, works by Tim Head, John Latham, Bob Law, Liliane Lijn and Wolfgang Tillmans.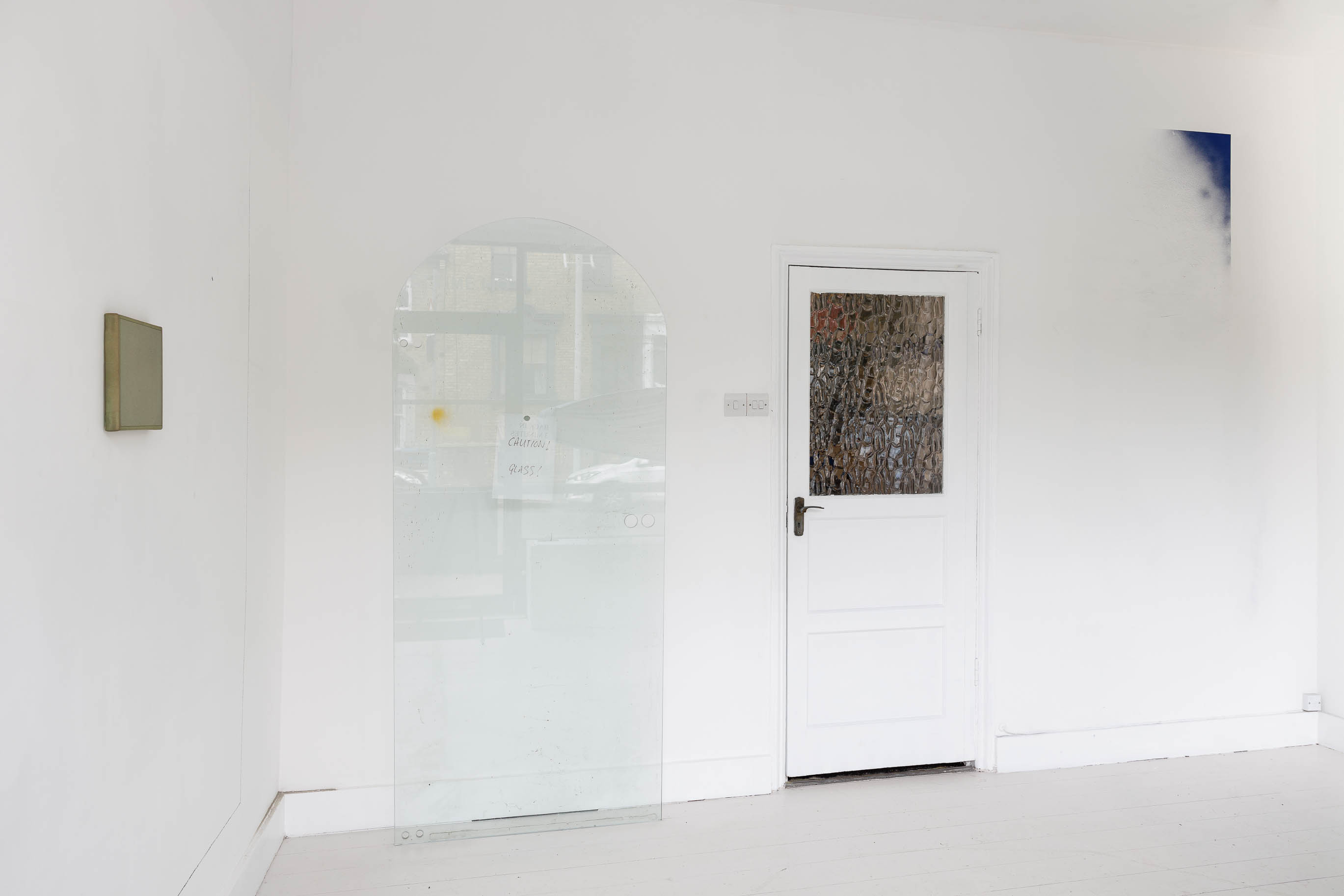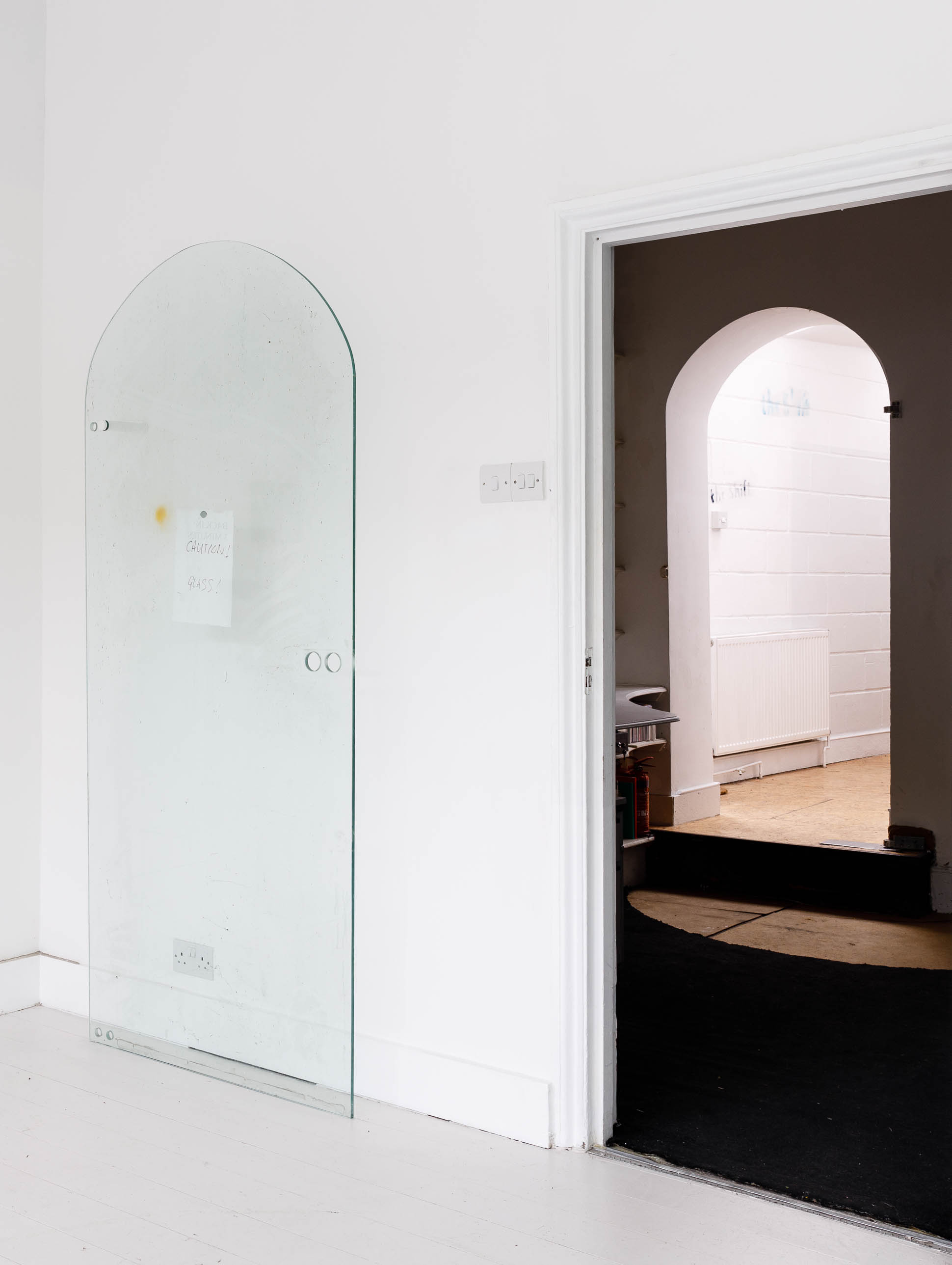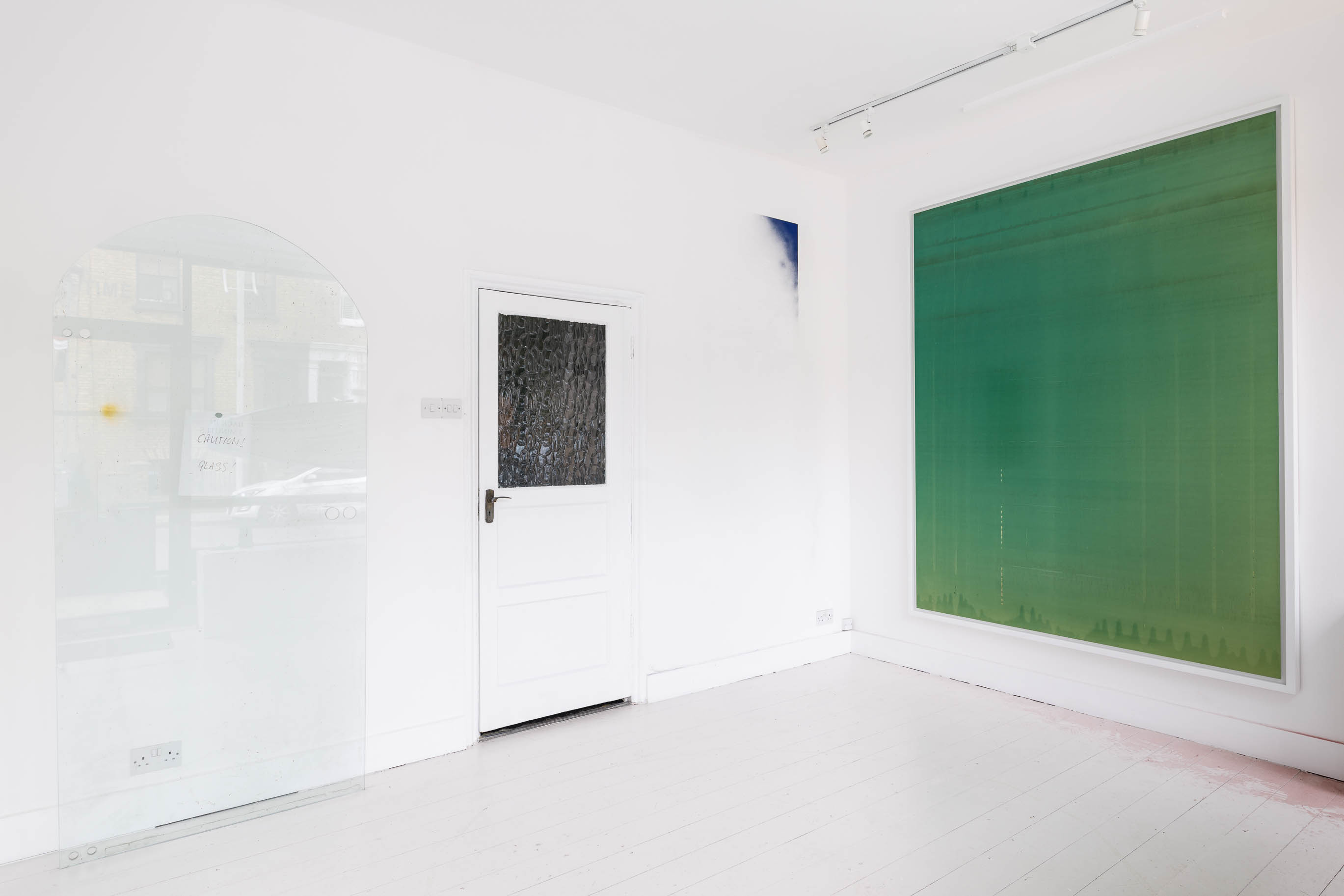 Wolfgang Tillmans Silver 80, 2011. C-print. Courtesy the David and Indrė Roberts Collection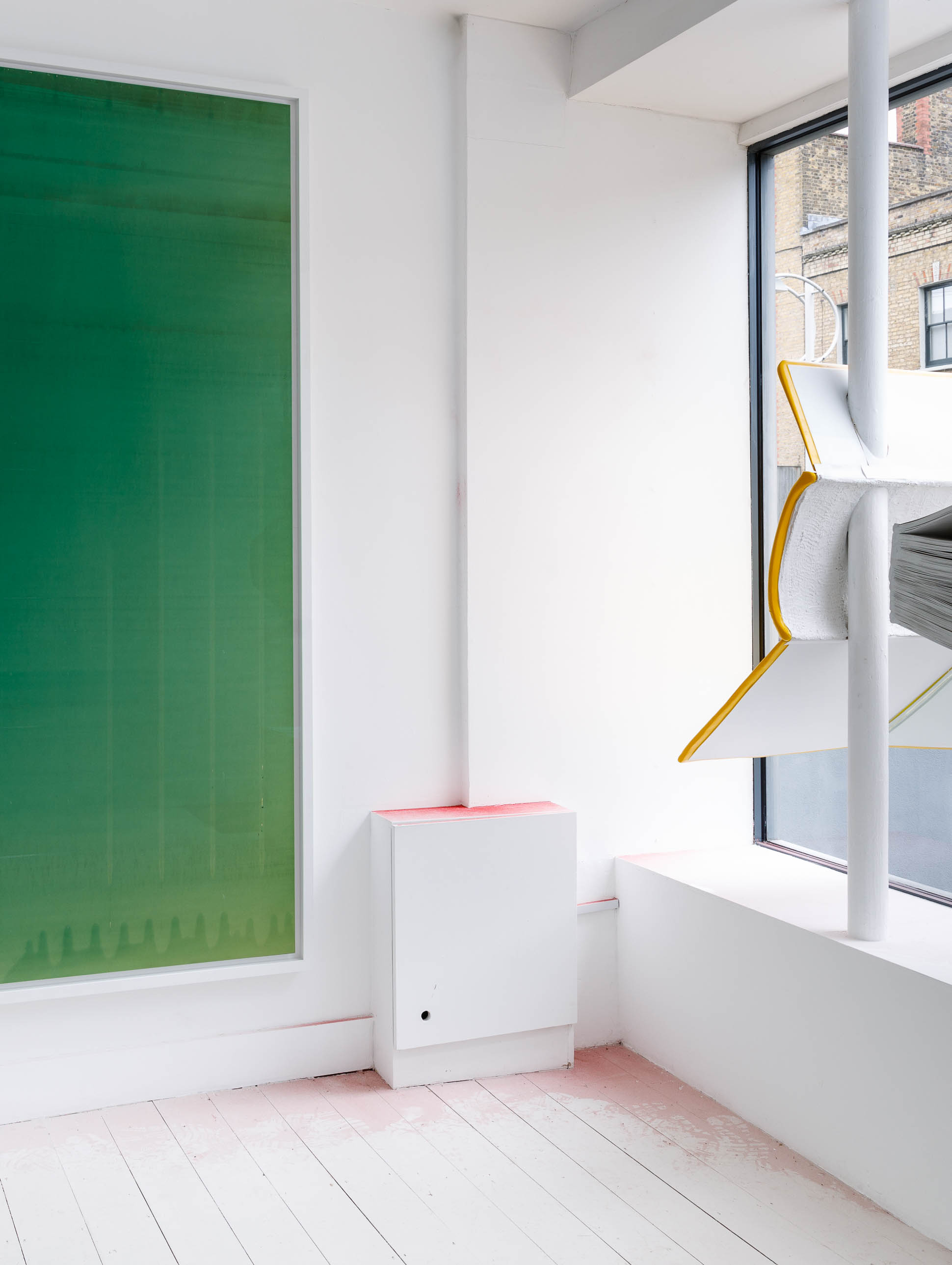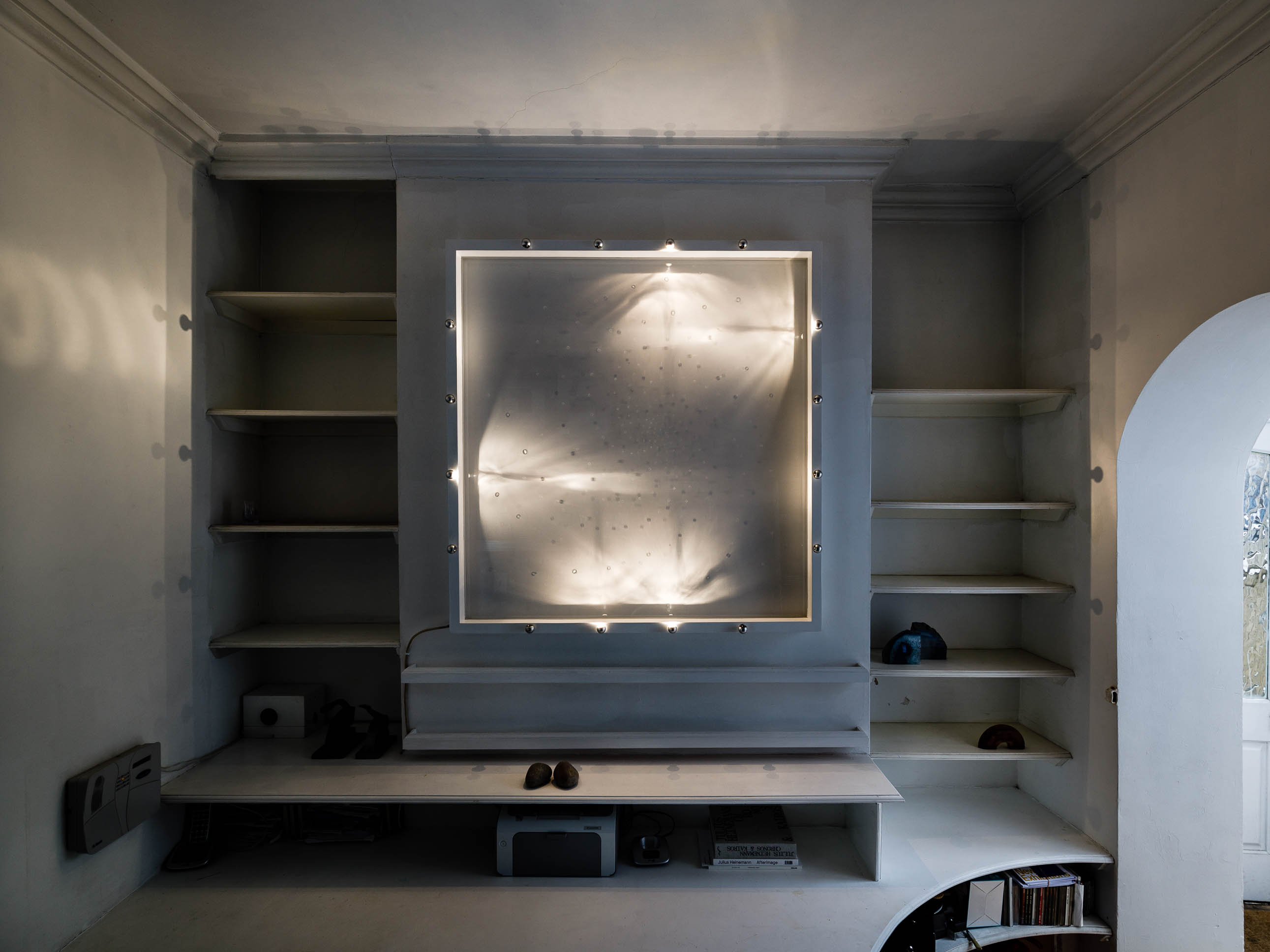 Liliane Lijn Cosmic Flares III, 1966. Polymer lenses on Perspex in painted wood frame, lights and motorised cam switches. Courtesy the David and Indrė Roberts Collection.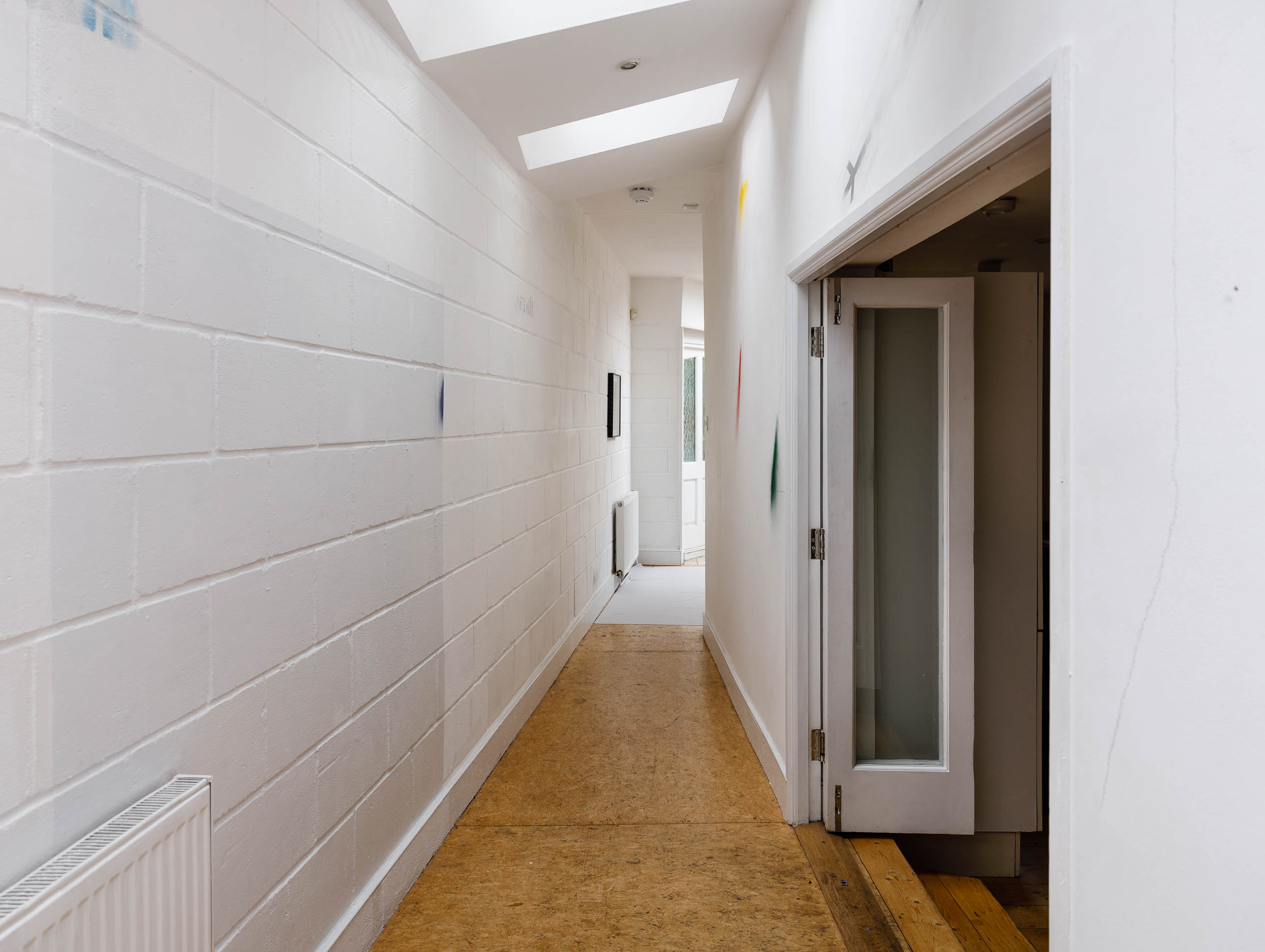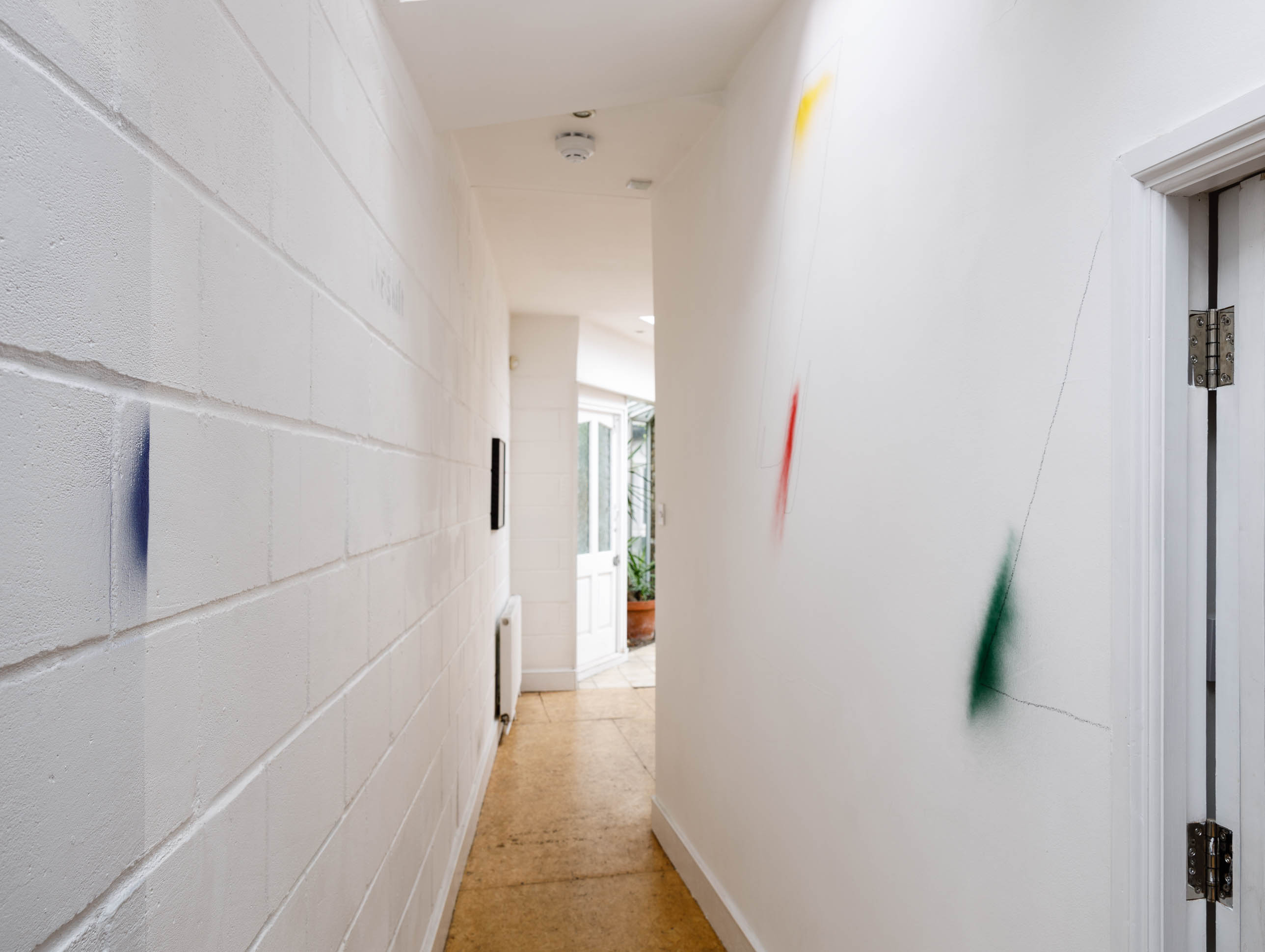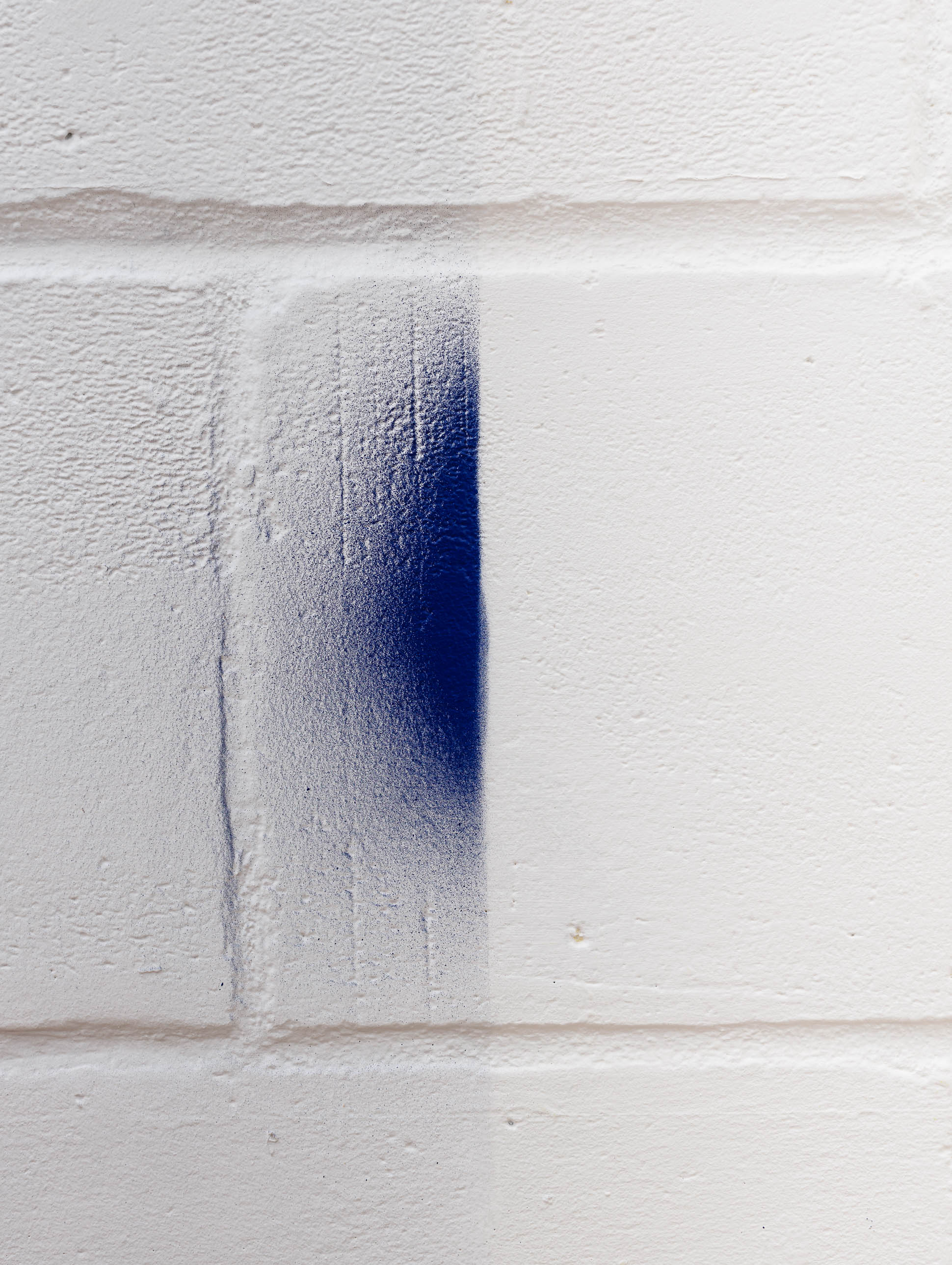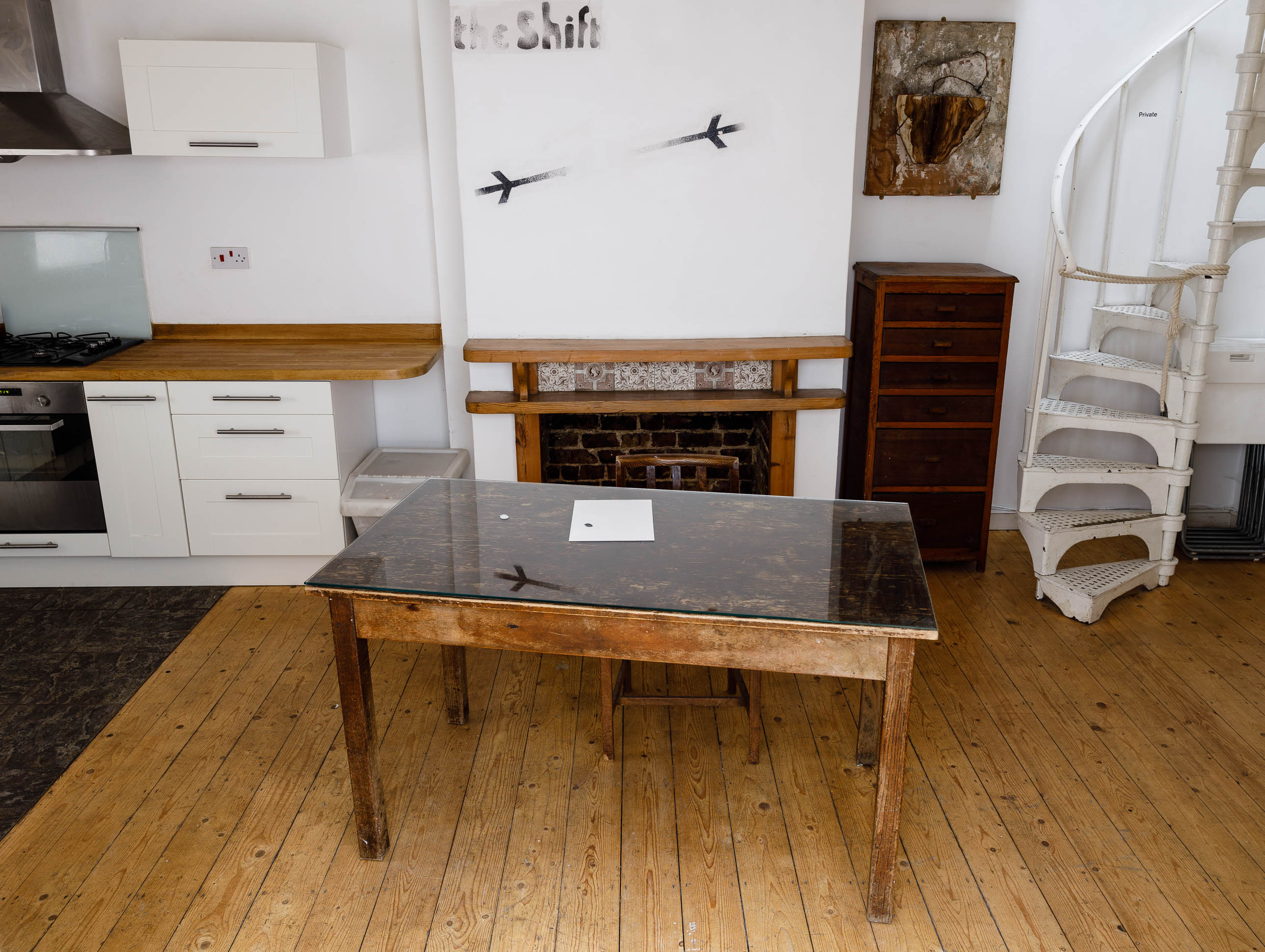 Julius Heinemann MA Table (Flat Time House, London), 2022. Found wooden table, glass, wall paint.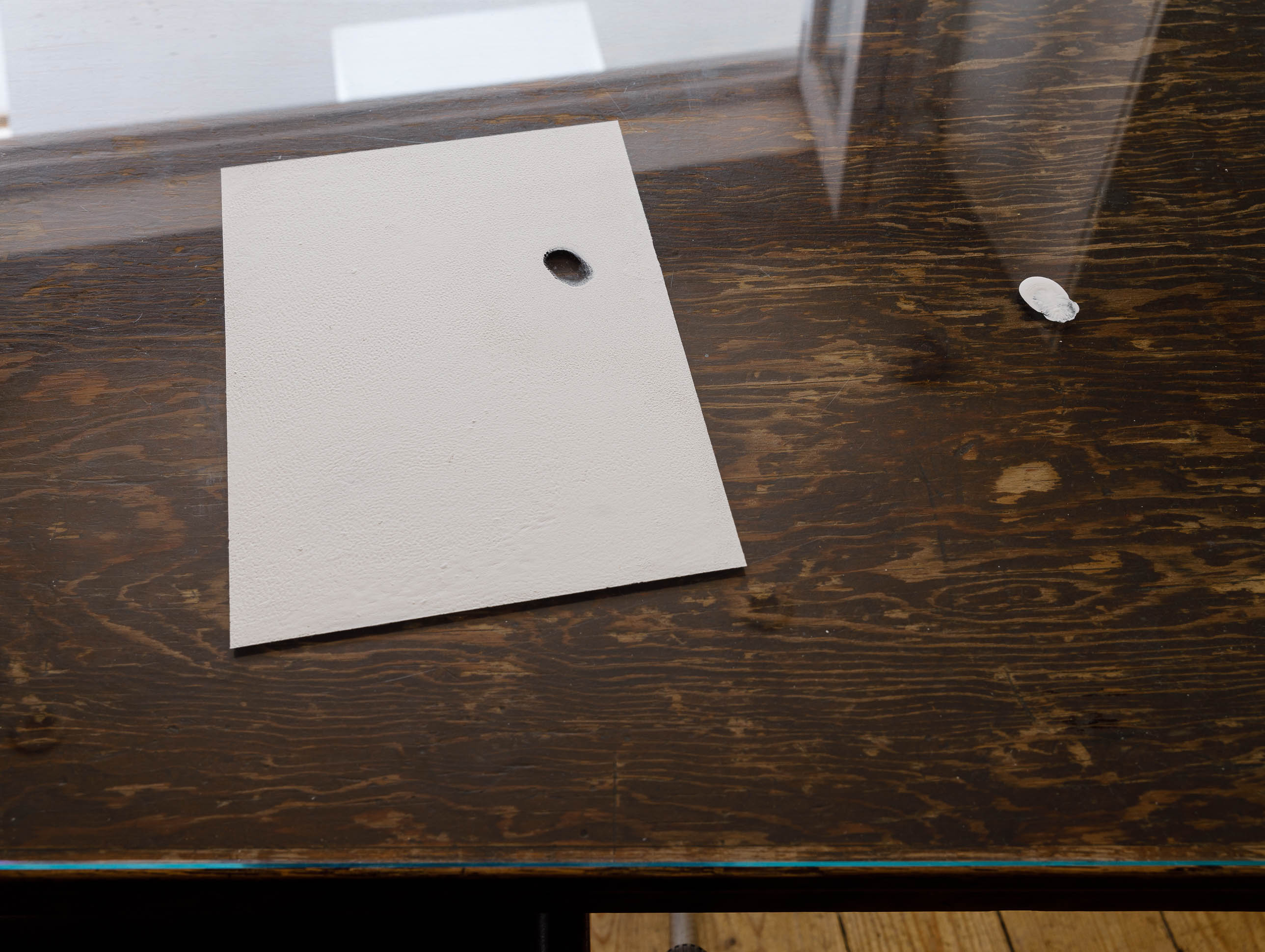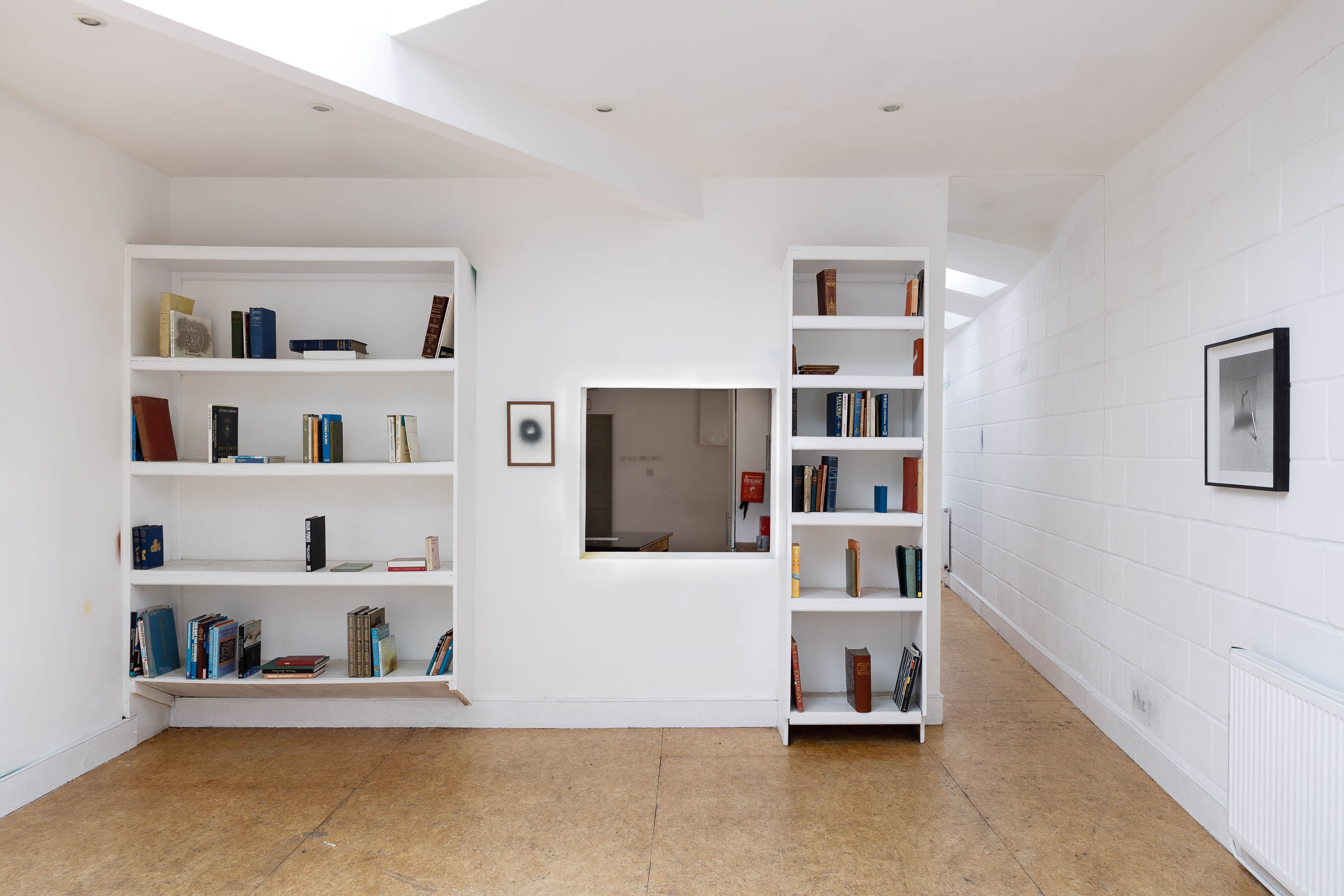 (centre) John Latham Organism Somewhere, 1980. Spray ink on paper. From Flat Time House permanent display.
Julius Heinemann Unpacking (John Latham's Library), 2022. Removed and carefully spaced books from John Latham's library on two existing bookshelves.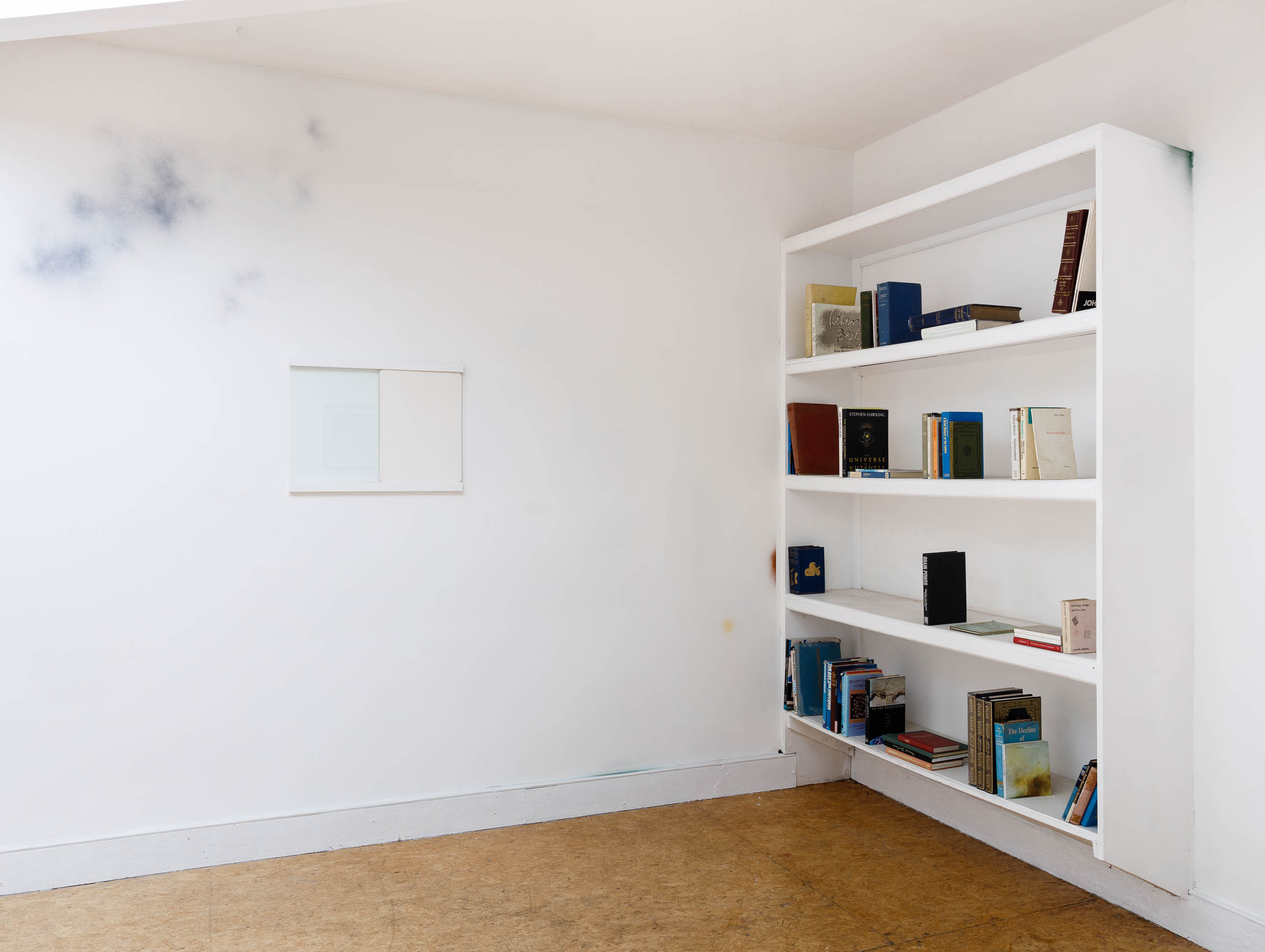 John Latham Proto Universe, 2003. Glass, foamboard, wood. From Flat Time House permanent display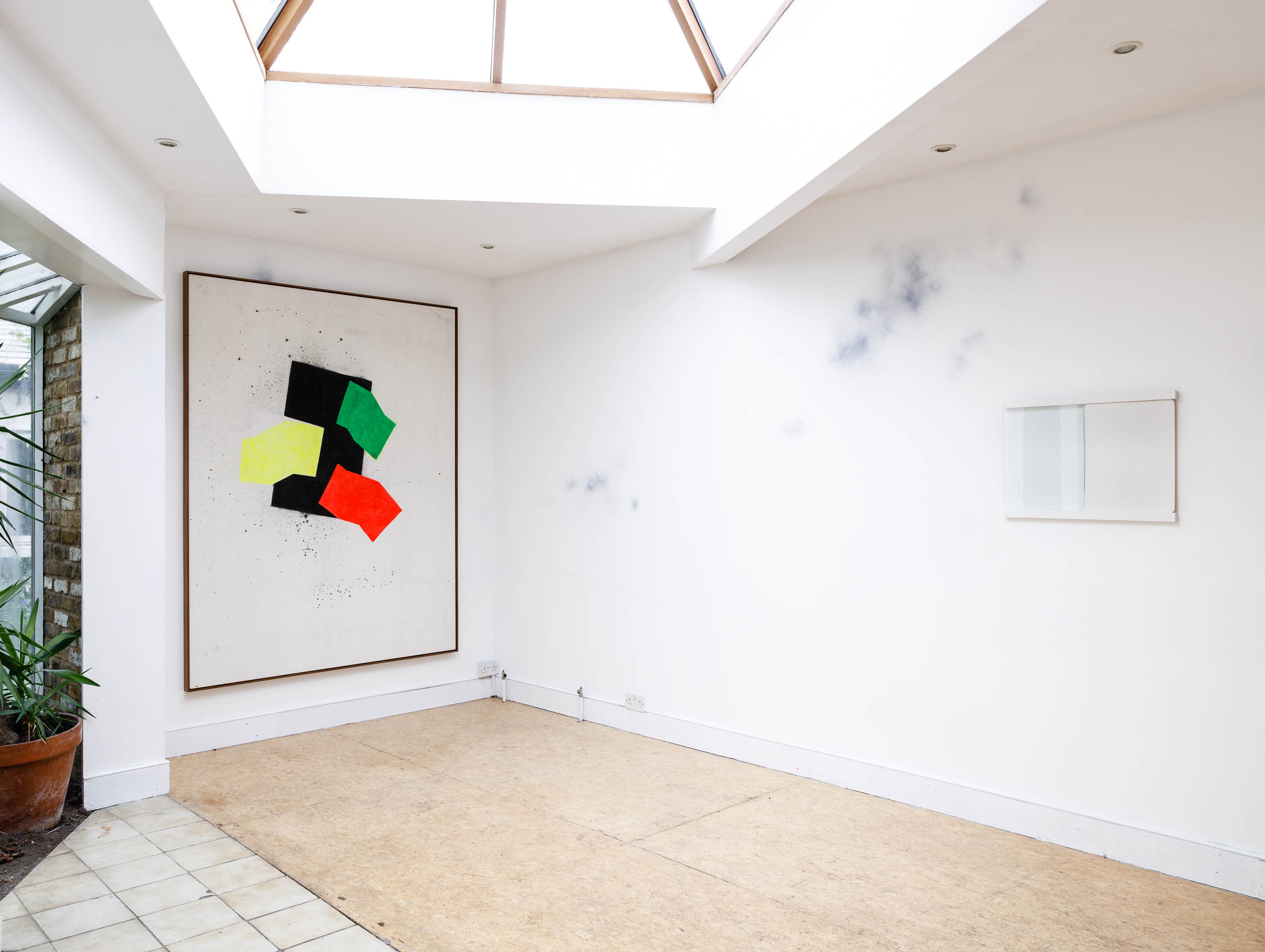 (left) John Latham Red, Green and Yellow, 1967. Spray paint on canvas. Courtesy the David and Indrė Roberts Collection.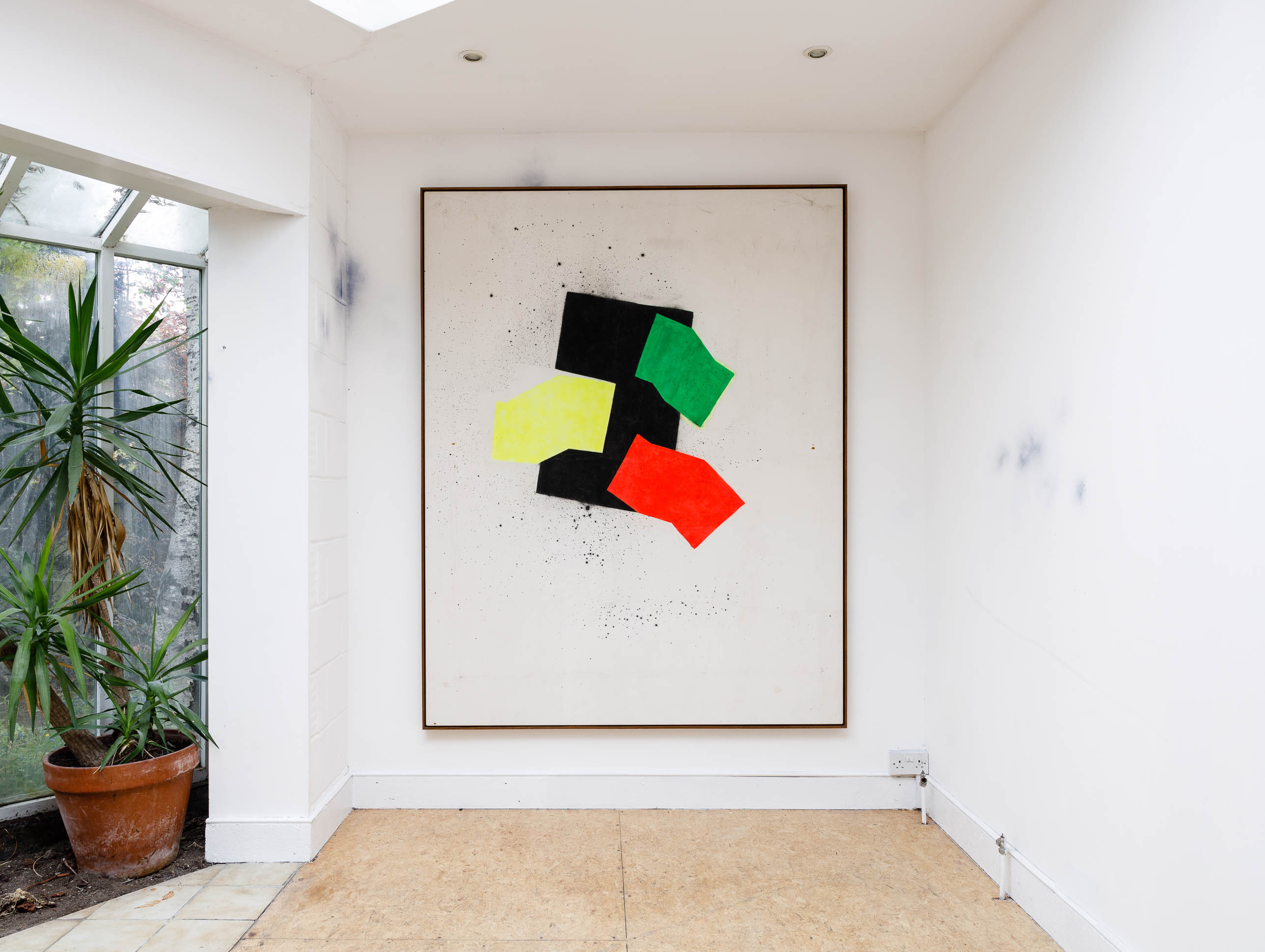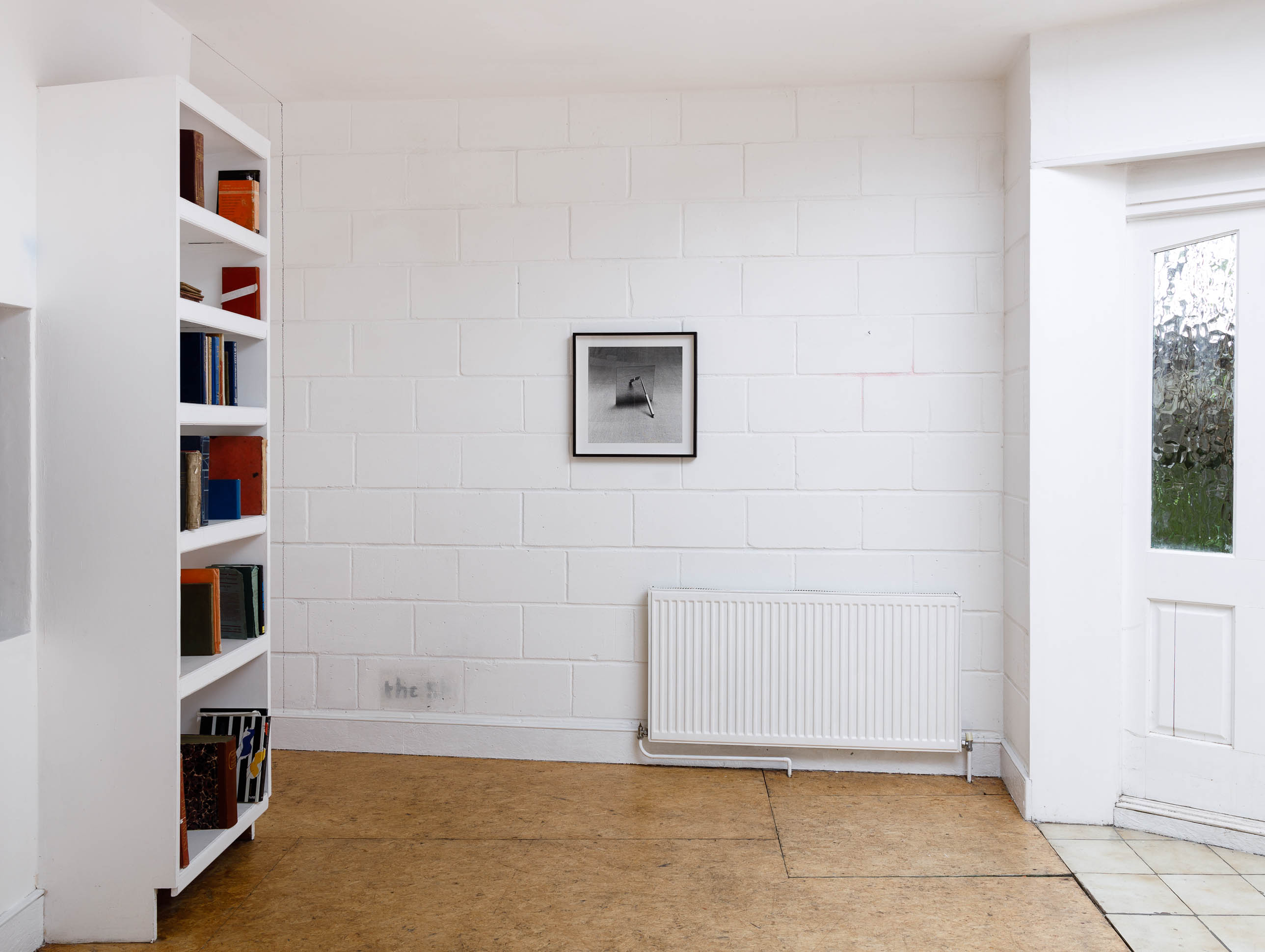 Tim Head Equilibrium, 1975. Black and white photograph. Courtesy the David and Indrė Roberts Collection & Julius Heinemann.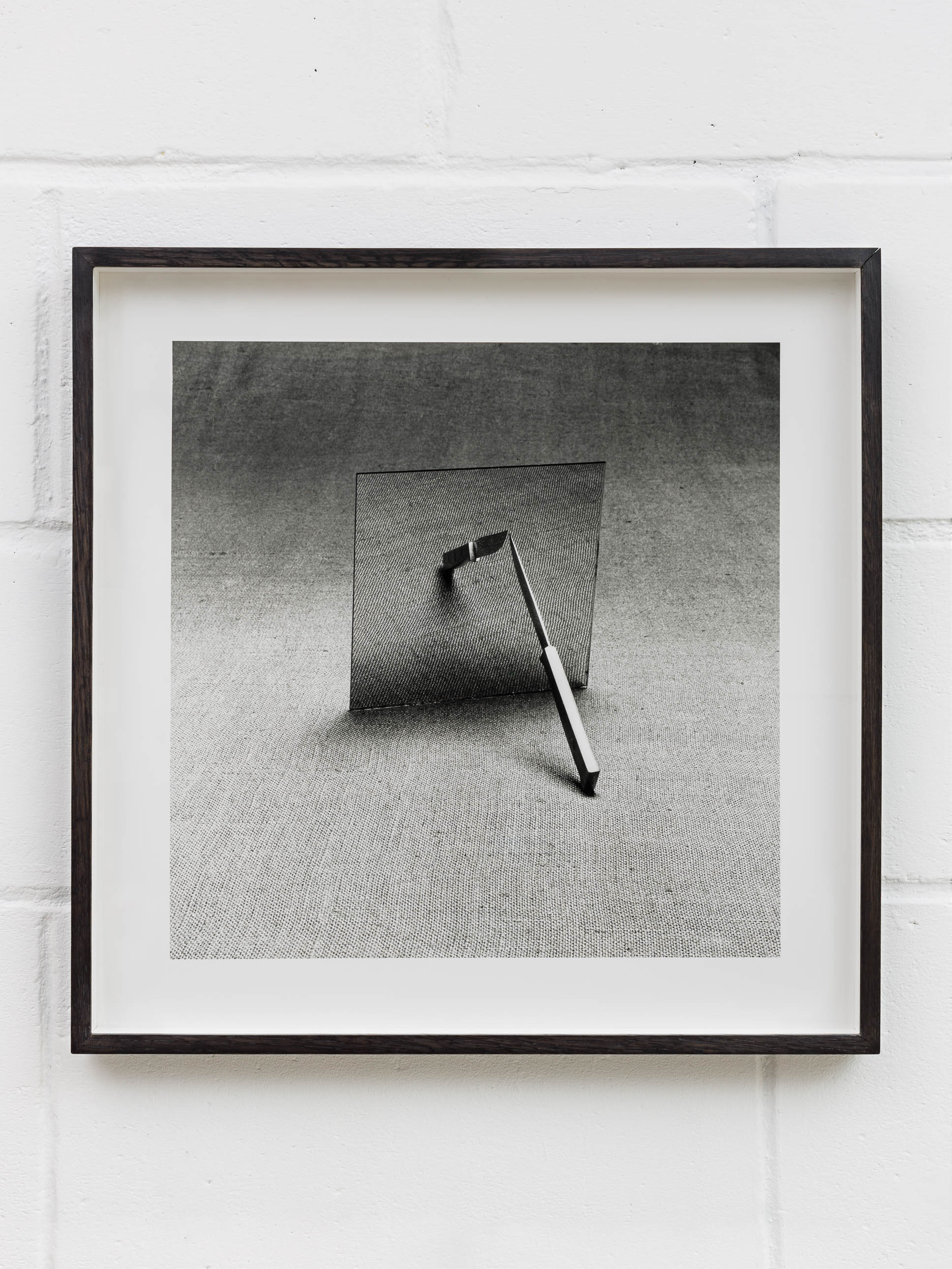 All photography: Melanie Issaka/Plastiques