Private view: Tuesday 9 July 6–8.30pm
16 John Islip St, London SW1P 4JU
Exhibition open: Tuesday – Friday 11am–5pm 
For the first time, John Latham is the focus of an exhibition at Chelsea Space. This exhibition presents work by Latham that employs an aerial viewpoint and investigates how the use of this perspective is positioned in his wider thinking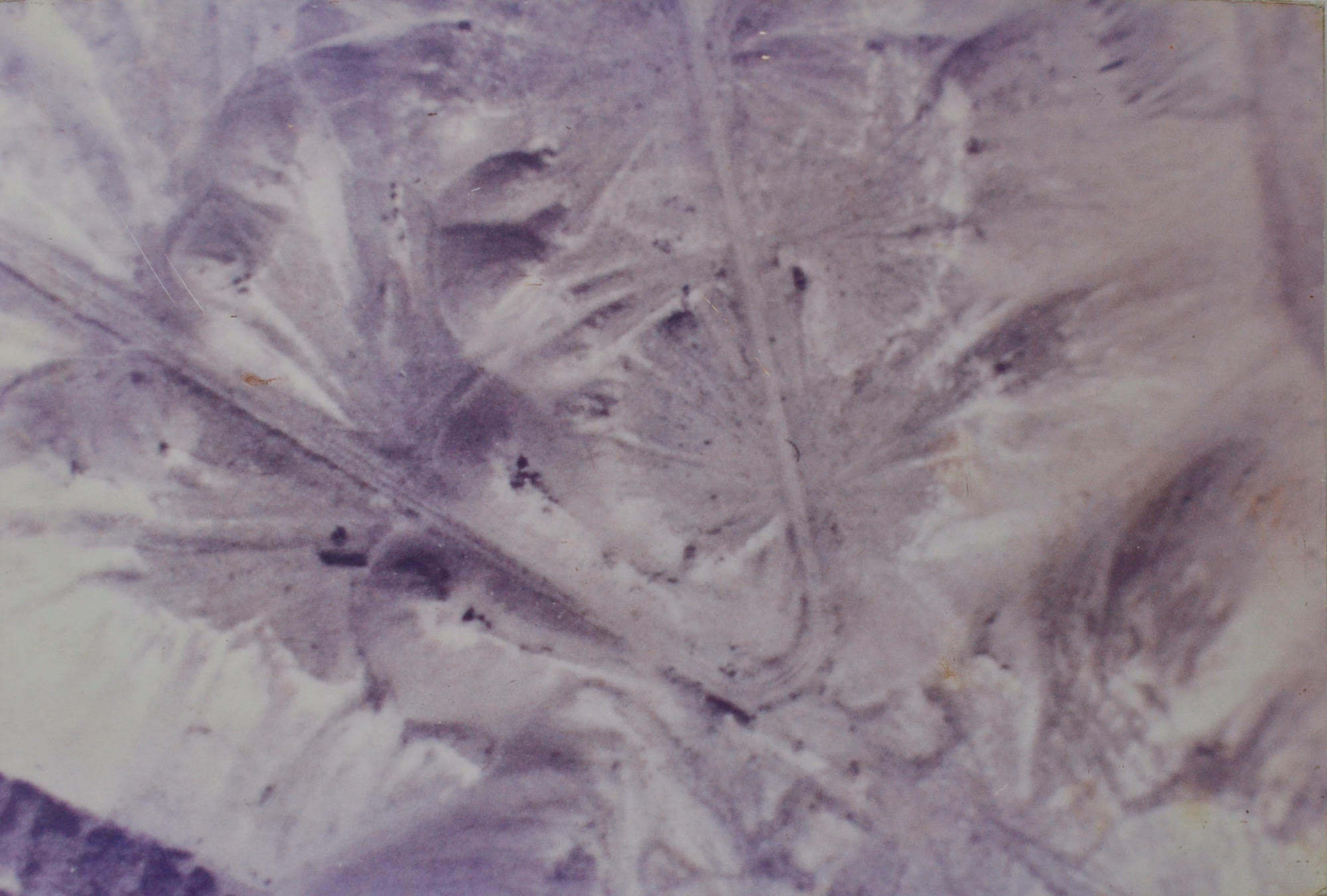 Whilst on an artist placement with the Scottish Development Agency in the 1970s, Latham was invited to suggest solutions for the problem of derelict land outside Edinburgh. When asked 'from which perspective would he be looking at Scotland', he apparently pointed to a map of the country and responded 'from this distance' [1]. The distant view allows for comprehension in a broader context and Latham believed an aerial viewpoint offered a mode of understanding otherwise outside of human consciousness. His research in the Scottish Development Agency's aerial photography archive allowed access to huge resource of such material that became hugely important to his work. It is a viewpoint he felt was 'necessary if humanity is to see itself objectively' [2]. In the archival material, photographic and video works included in this exhibition we can understand the use of aerial imagery as a metaphor for an expansive mode of understanding, and as a means for locating oneself in the world and the universe.
This exhibition is a collaboration between MA Curating and Collections (Chelsea College of Arts, UAL) and Flat Time House.
[1] Craig Richardson, 'Waste to Monument: John Latham's Niddrie Woman: Art & Environment', in Tate Papers, no.17, Spring 2012
[2] John A. Walker, unpublished manuscript, 1987, in Chrissie Iles, 'Introduction', John Latham: The N–U Niddrie Heart, exhibition catalogue, Lisson Gallery, London 1992, unpaginated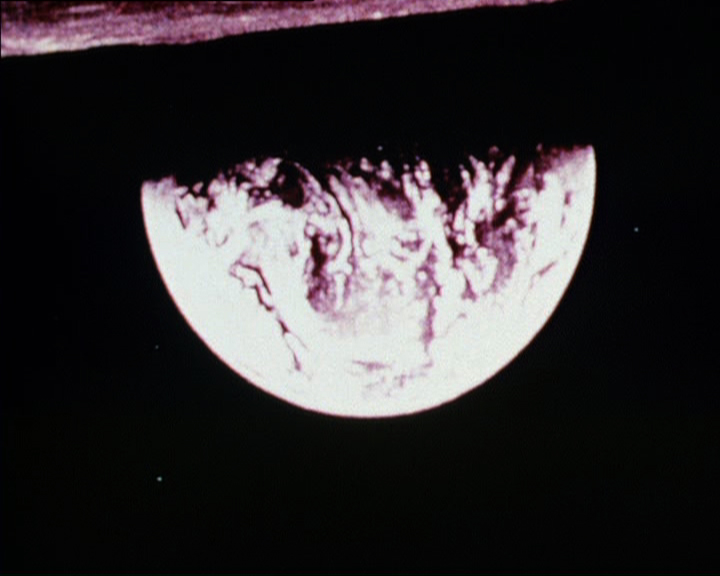 TELESCOPIC OBSERVATION WORKSHOP with Melanie King
Wednesday 10 July 8.30–9.30pm
Rootstein Hopkins Parade Ground, Chelsea College of Arts
Artist and curator Melanie King will host a telescope lunar observation workshop. While introducing her practice and knowledge on spacial photography, King will show participants how to use the telescope, and invite them to explore the evening sky, as well as the particularities of the moon. Participants are encouraged to bring their cameras to experiment.
CREATIVE ARCHIVAL METHODS
Adrian Glew, Athanasios Velios and Jo Melvin in Conversation
Thursday 11 July 6–7.30pm
Lecture Theatre, Chelsea College of Arts
Dr. Jo Melvin will be the mediator for introducing different creative archives from galleries and museums; the co-curator of John Latham: Anarchive (Whitechapel Gallery, 2010) and editor of The Portable John Latham (2010) Dr. Athanasios Velios will present John Latham's online archive centred around the idea of the Brother Karamazov and the 'Creative Archiving' methodology; Adrian Glew will speak about the Tate Archive and the 'Archives and Access' digitization project, which was an access and outreach project rather than a new means to catalogue material.
CIVIC AERIAL VISION
A talk by Ariel Caine of Forensic Architecture
Saturday 13 July 2–3pm
Lecture Theatre, Chelsea College of Arts
Ariel Caine, a researcher and project coordinator at Forensic Architecture, will be giving a talk introducing the various ways in which the aerial view is operative in their investigations. Aerial perspective is essential to the understanding of a geographic context in counter investigations as it has become an important tool for such institutions as the military, intelligence agencies, or humanitarian initiatives. Two methods frequently used are remote sensing data collection taken from a significant distance, involving ground sensors and drones or satellites; and aerial surveys, using aircrafts to photograph a wide area. The talk will take a closer look at the implica-tions of these surveillance methods: who sees these images, what dothey see, and how can modes of civic-led aerial imaging practices offer new possibilities of vision and action? Ariel Caine will present a few projects led by Forensic Architecture employing these processes and their outcomes.
CURATORS TALKS
July 10 3–3.45pm (Chelsea Space)
Shalini Rajasegaran and Ying Ying Lin
July 24 3–3.45pm (Chelsea Space)
Santiago Simoes and Lourdes Mendez
July 26 3–3.45pm (Chelsea Space)
Hingis Szewah Ng and Beining Liang
CURATORS' TALK and ERTH SCREENING
July 17 3–4pm (Lecture Theatre)
with Brandon Rickett and Ines Basille
First shown as part of Inn7o - Art and Economics at The Hayward Gallery in 1971, John Latham's Erth utilised recently available images of our planet from space, arial imagery and pages from Encyclopaedia Britannica, with a countdown of duration which embodies Latham's concept of Event Structure and the 'Whole Event'.
ALL EVENTS FREE OF CHARGE BUT BOOKING ESSENTIAL: Please book through the Chelsea Space website