Exhibition introducing Flat Time House and John Latham with Giles Bailey, Anna Barham, Laure Prouvost and David Toop. 
6 April - 21 May 2017
Open: Thursday - Sunday 12-6pm
Opening Event: 5 April, 6-8pm
Exhibition Tours: Saturdays in April
ALL TOURS NOW CONCLUDED. IF YOU WOULD LIKE AN EXHIBITION TOUR PLEASE EMAIL: gareth (at) flattimeho.org.uk
To celebrate the newly secure future of FTHo and in collaboration with the Serpentine Galleries, the space will open from the 6th of April with a new exhibition. Living Sculpture acts as an introduction to FTHo and John Latham's conception of Flat Time. A highlight of the exhibition is Latham's large text and spray paint work 'Twentieth Century Trajectory'. This work, which demonstrates the convergence of art and science, is on public view for the first time. Throughout the exhibition will be newly commissioned work by artists with a relationship to Latham and FTHo including Laure Prouvost, Giles Bailey with David Toop and Anna Barham.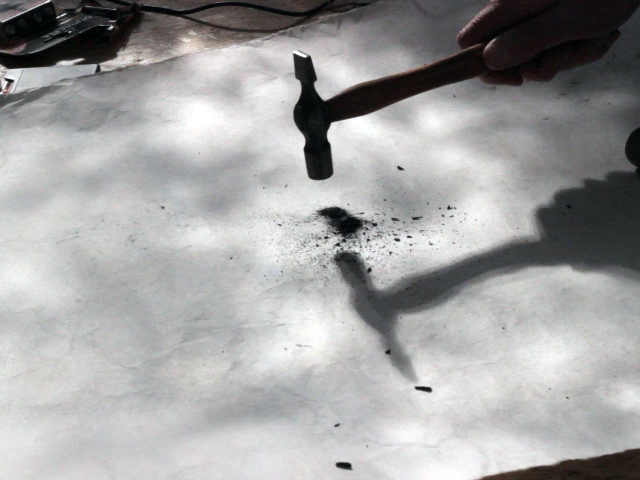 Flat Time House: Living Sculpture
In 2003, John Latham declared his house and studio a living sculpture, naming it Flat Time House after his theory of time, 'Flat Time'. Until his death, Latham opened his door to anyone interested in thinking about art. It is in this spirit that Flat Time House opened in 2008 as a gallery with a programme of exhibitions and events exploring the artist's practice, his theoretical ideas and their continued relevance. The exhibition Flat Time House: Living Sculpture acts as an introduction to Flat Time House and John Latham's conception of Flat Time.
Latham assigned the rooms of FTHo with the anthropomorphic attributes of the living body: Face (book sculpture), Mind (gallery), Brain (office), Hand (studio) and Body (kitchen and living area). In the Mind gallery is presented a selection of works that Latham collected together to best explain his ideas and explain Flat Time. Other works by Latham and material from the John Latham Archive will be presented throughout the rest of the space. A highlight of the exhibition is Latham's large text and spray paint work Twentieth Century Trajectory. This work, which demonstrates the convergence of art and science is here on public view for the very first time.
Throughout the exhibition will be newly commissioned work by artists with a relationship to Latham and FTHo. Laure Provost was previously artist in residence at FTHo in 2010 and prior to that worked for five years in the space as John Latham's assistant. Here she will present a new film made at Flat Time House over the previous year. Artist Giles Bailey and sound artist and longtime Latham collaborator David Toop have produced a new film together which will act as a portrait of the living sculpture. Finally Anna Barham will present a new film work derived from Latham's use of language in his 1976 roller canvas work THE, currently on show at the Serpentine Galleries.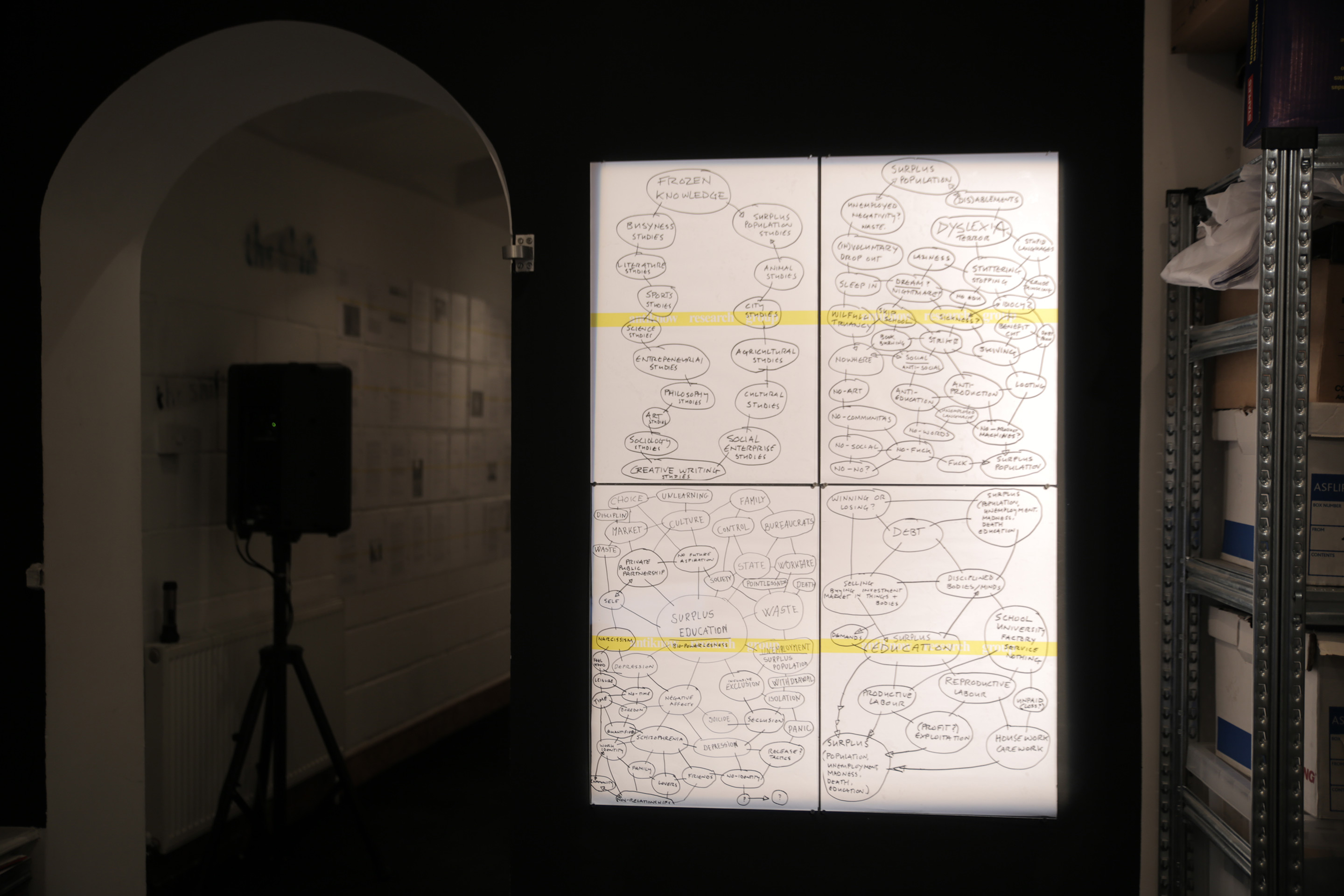 Event Programme
All events free, no booking required.
Introductions to Flat Time and Tours of Flat Time House
Tours of the space by FTHo curator/director Gareth Bell-Jones based on John Latham's talks introducing his concept of Flat Time
Saturdays at 2pm in April - on the 8th / 15th / 22nd / 29th
Talks
Sundays April 9th/ 23rd/ 30th
Flat Time House will host a series of informal in-discussion events with significant figures in the development of the institution. The conversations moderated by Gareth Bell-Jones will take place over successive weeks addressing the Mind, Brain, Body Event and Hand of the living sculpture.
The Mind and the Hand
Sunday April 9th - 3pm
3pm The Mind: The first curator/director of FTHo Elisa Kay and artist John Hill, who developed the education programme over eight years, will discuss the original impetus for setting up FTHo as an art and educational space and how John Latham's ideas were interpreted as a basis for their programming.
4pm The Hand: Jakob Jakobsen will discuss inhabiting FTHo as an artist and researcher and FTHo's second curator/director Claire Louise Staunton will consider how FTHo developed as an institution. The discussion will focus on the experience and research produced by Jakobsen in his one year in residence.
the body event
Sunday April 23rd - 4pm
John Latham's son JP Latham and granddaughter Harriet Latham will recall FTHo as a domestic environment and home, discussing how John Latham lived and worked in the space from the early 1980s up to its transformation to a living sculpture in 2003.
the brain
Sunday April 30th - 4pm
Athanasios Velios, Reader in Documentation at the Ligatus Research Centre, UAL, was principle investigator of "Archive as Event", the project for which the online John Latham Archive was created. Art historian and FTHo archivist Katherine Jackson will join Velios to discuss the creation and use of the John Latham Archive and the application of the artist's Event structure theory as a basis for the archive's organisation.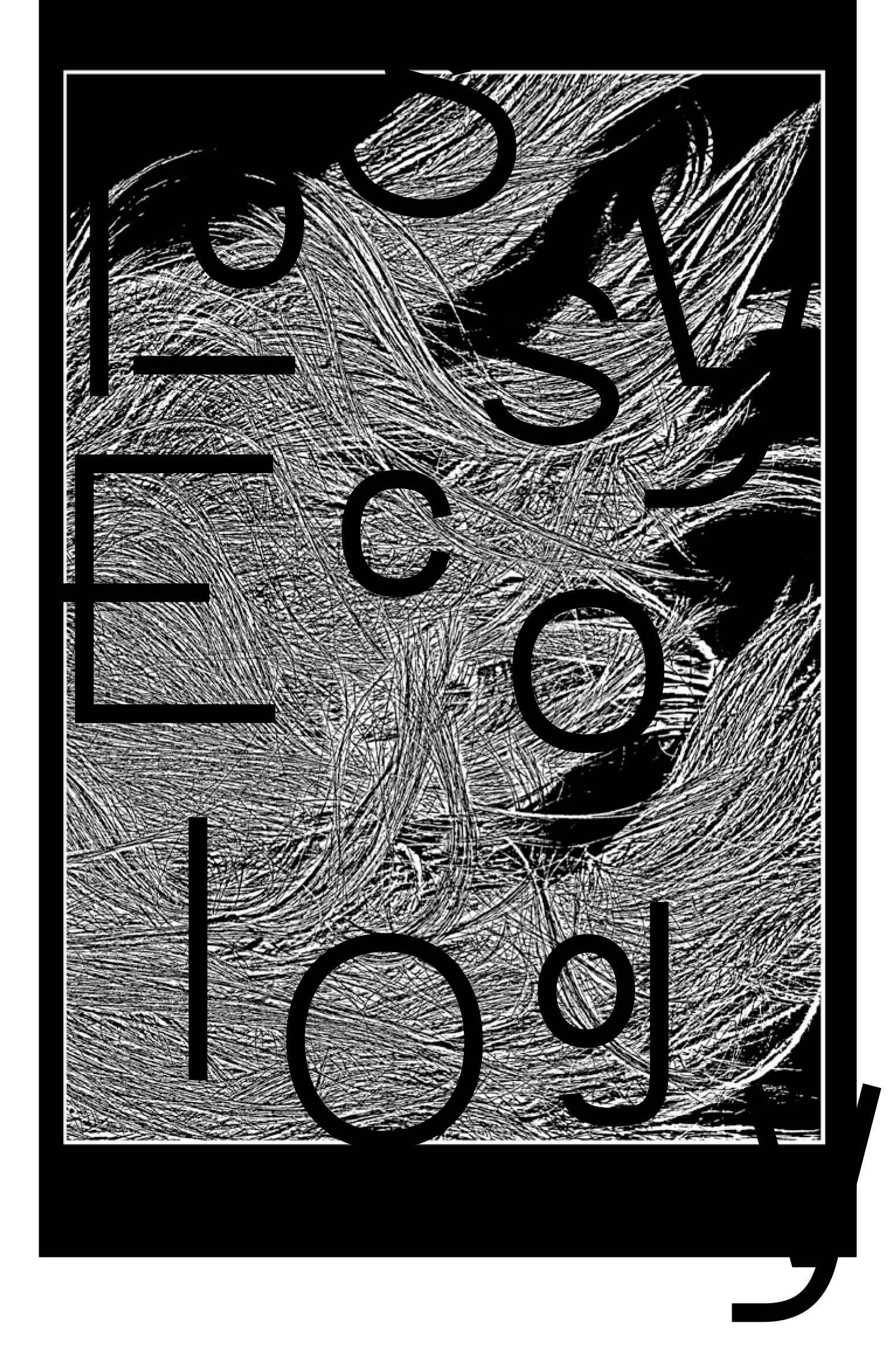 LOUISA MARTIN LOSSY ECOLOGY PUBLICATION LAUNCH
4-6pm Sat 8 April
Lossy Ecology is a new publication conceived and edited by Louisa Martin and published by Flat Time House. Borrowing from Latham's Flat Time as well as Alfred Jarry's 'pataphysics, the book explores atypical experiences of embodiment, focusing on autism with the aim of outlining a new body concept that is time-oriented.
For the launch event Martin will create a performative environment at FTHo which will contain live sound performance by Louisa Martin, an introduction to Flat Time by Gareth Bell-Jones, a talk by Sabel Gavaldon on ecologies of experience, followed by an in-conversation with the artist.
ANNA BARHAM WE MAY BE READY TO HAVE VERBAL INTERCOURSE
2pm Sat 22nd April
Anna Barham's We May be Ready to Have Verbal Intercourse is a live production reading group lead by the artist for a small group of participants. In Barham's reading groups, meaning proliferates from the physical surface of language - the sound, rhythm & cadence of the voice - recalling John Latham's use of language in the work THE.  For this reading group, Barham will use text from Latham's Object Lectures and other writings as source material to be processed through the participants' readings and speech recognition software. Slipping from version to version, syntax and meaning ebb and flow in the unpunctuated blocks output by the computer so that each reader must 're-author' the text in order to perform it. The work extends Barham's concerns with the subjectivities created as language passes between different bodies and technologies.
Booking required. Reserve a place here.
LIVE SOUND PERFORMANCE WITH DAVID TOOP, RIE NAKAJIMA AND LUCIE STEPANKOVA
4pm Sat 29th April
David Toop is a composer/musician, author and curator who has worked in many fields of sound art and music, including improvisation, sound installations, field recordings, pop music production, music for television, theatre and dance.  He was also a long-time collaborator with John Latham. For this live sound performance event Toop will collaborate with Rie Nakajima and Lucie Stepankova to respond to the space and history of Flat Time House.