Saturday, 2 June 2018
11am–6pm
Welcoming Ghosts is a day-long workshop taking place at Flat Time House, organised by Constellations exploring how collaborative practices are influenced by embodied histories. Constellations group members are; Beverley Bennett, Connie Butler, Ting-Ting Cheng, Edmund Cook, Carla Cruz, Sophie Hoyle, Gal Leshem and Camara Taylor.
The workshop will be followed by a DJ set from Ain Bailey from 18:30 onwards.
Booking: the workshop is free to attend, but places are limited. To book a place please send an expression of interest (no more than 50 words) to elizabeth@upprojects.com and holly@upprojects.com by Monday 28th May.
Participants will be contacted no later than Wednesday 30th May to confirm attendance.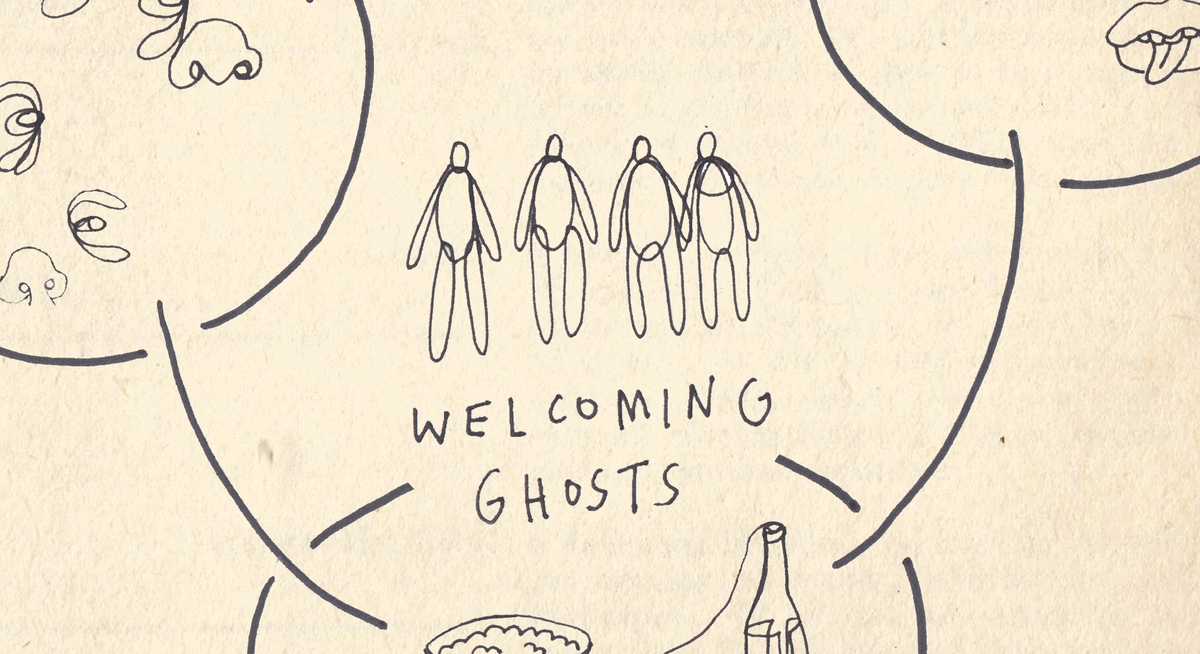 There are three £50 bursaries available to those who would like to attend the workshop but may be prohibited due to financial barriers such as covering costs for child care or travel. If you need to receive a bursary, please specify in your expression of interest.    
What those of us who have not died now know, that generations before us did not grasp, was that beloved community is formed not by the eradication of difference but by its affirmation, by each of us claiming the identities and cultural legacies that shape who we are and how we live in the world.

- Killing Rage: Ending Racism, bell hooks.

Taking the form of a monthly working group, Constellations has explored different methods and approaches to artistic research and community-orientated practice through a series of workshops. Each session has been led by an invited guest, including; Ain Bailey, Helen Cammock, Jasleen Kaur, Rory Pilgrim and Rehana Zaman.  

Welcoming Ghosts invites participants to join Constellations for an open workshop exploring notions of heritage, inheritance and cultural identity in relation to community building and group dynamics. Drawing on a number of different texts and excerpts from artists' films and videos, Constellations will lead a series of activities that focus on alternative forms of communication, pedagogy and knowledge production. Throughout the day we will collectively prepare and share food, thoughts and personal experiences.

Welcoming Ghosts materials list will feature;

• This Bridge Called My Back, Gloria Anzaldúa. 

• Twilight City, Black Audio Film Collective.

• Create Dangerously, Edwidge Danticat.

• Undercommons: Fugitive Planning and Black Study, Stefano Harney and Fred Moten.

• A Small Place, Jamaica Kincaid.

• Killing Rage: Ending Racism, bell hooks.

• Speaking Nearby (Interview), Trinh T. Minh-ha and Nancy N. Chen.

• Surname Viet Given Name Nam, Trinh T. Minh-Ha.

• Speaking in Tongues, Cherríe Moraga.  

• Tell Me The Story of All These Things, Rehana Zaman.


The reading materials will be shared prior to the workshop.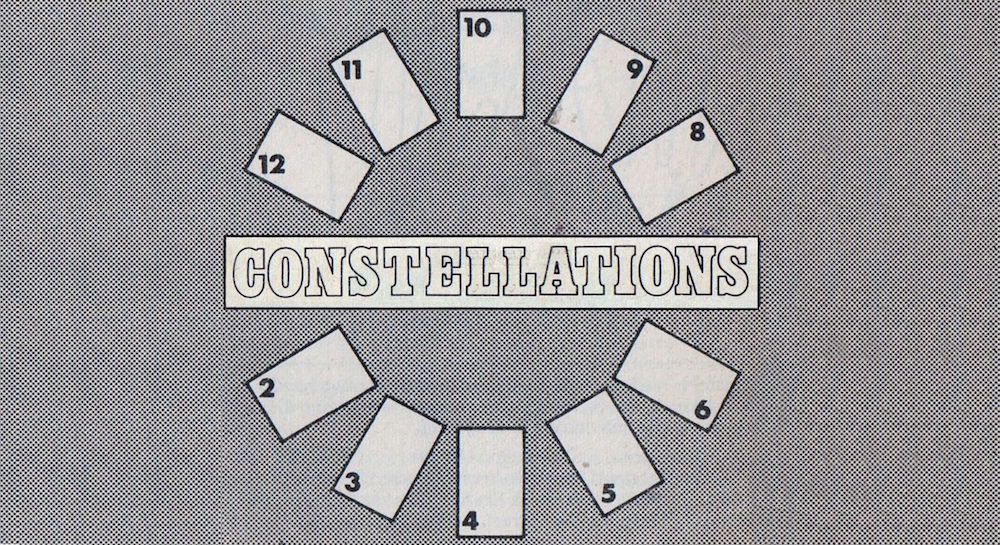 About Constellations

Constellations is a research and development programme for artists who are either working with or have the desire to work with people in collaborative contexts. The programme gives artists, arts organisations and cultural practitioners the opportunity to share ideas, approaches and methods that consider the place of social and political activity within art making. Constellations supports artists to develop their practice, collaborate with others and access new networks. The programme also enables artists to spend time at Flat Time House as a place to study and research between monthly workshop sessions.

Constellations has been conceived by UP Projects in collaboration with FTHo and draws on the history of John Latham's house as a site of experimental art education where students, artists and the wider public can come together to test the boundaries of what is teachable and knowable. 

Constellations is supported by The Fenton Trust.