5-6.30pm Readings
6.30-8pm Drinks
Readings by Katherine Angel, Paul Buck, Kristen Cooke, John Cunningham, Caspar Heinemann, Tai Shani, Skye Thomas and Isobel Wohl.
On Violence is a group publication edited by Sharon Kivland and Rebecca Jagoe. Foregrounding polyvocality and refusing dominant narratives, this book contributes a constellation of perspectives on the topic of violence.
Please join us for the launch of this publication, with readings from Katherine Angel, Paul Buck, Kristen Cooke, John Cunningham, Caspar Heinemann, Tai Shani, Skye Thomas and Isobel Wohl. Due to limited capacity the readings will be free ticketed.
Readings will be followed by drinks: unticketed and open to all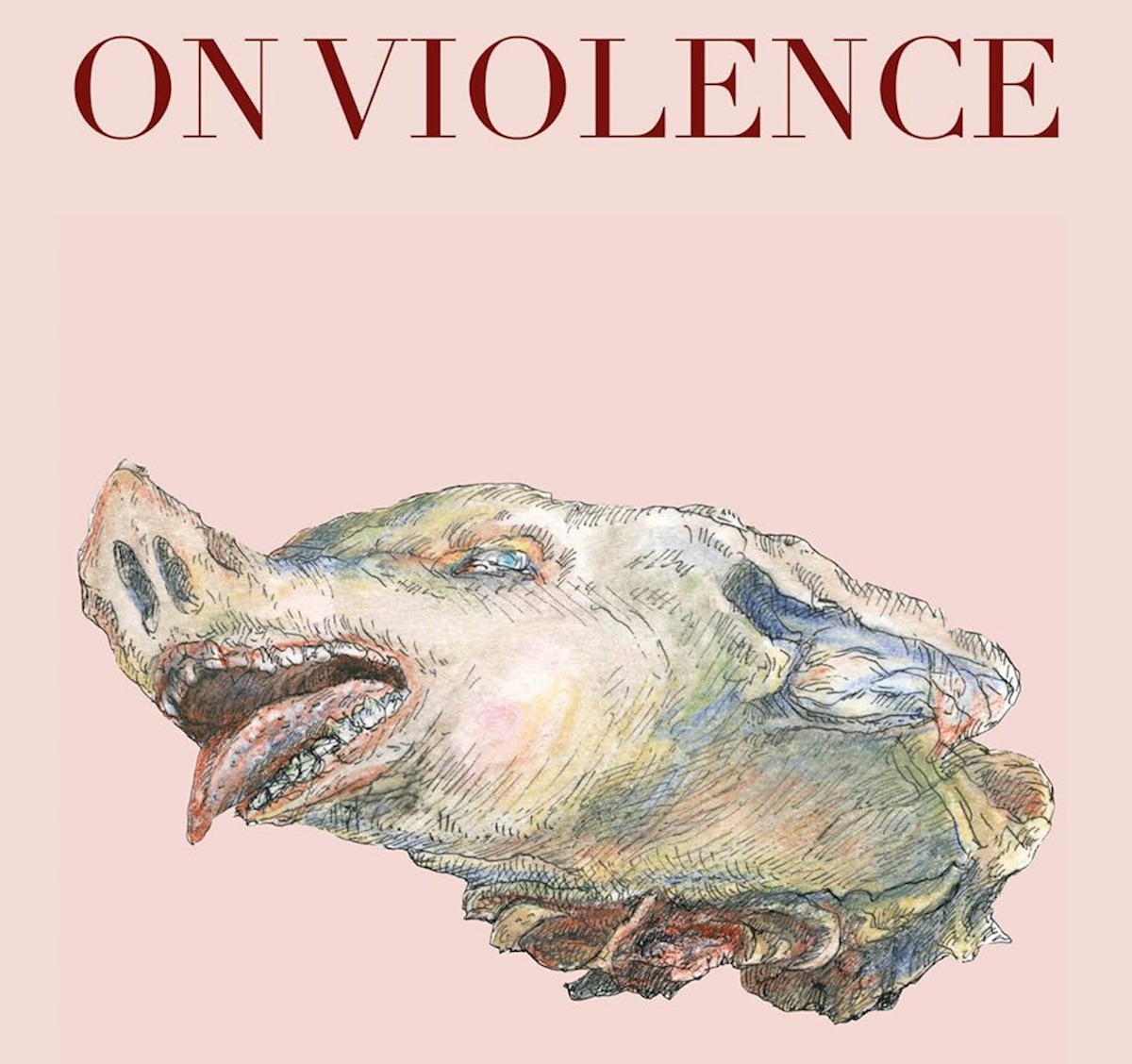 To book a free place for the readings please click here
CW: Some of the readings contain references to explicit violence, physical harm and domestic abuse
ON VIOLENCE
Edited by Rebecca Jagoe & Sharon Kivland
MA BIBLIOTHÈQUE
Includes contributions from:
Travis Alabanza, Katherine Angel, Skye Arundhati-Thomas, Mieke Bal, Janani Balasubramanian, Elena Bajo, Jordan Baseman, Emma Bolland, Pavel Büchler, Paul Buck, Kirsten Cooke, Jih-Fei Cheng, John Cunningham, Andy Fisher, Caspar Heinemann, Jakob Kolding, Candice Lin, Rudy Loewe, Nick Mwaluko, Vanessa Place, Katharina Poos, Tai Shani, Linda Stupart, Benjamin Swaim, Jonathan Trayner, Jala Wahid, Isobel Wohl, Sarah Wood
VIOLENCE IS IN LANGUAGE AND VIOLENCE IS LANGUAGE. The violence of language stratifies voices into those that matter and those that do not, using ideas of appropriate form and structure as its weaponry. It claims
propriety and politeness are the correct mode of address, when urgency and anger are what is needed. Where languages intersect, hierarchies of language become means for domination and colonisation, for othering, suppression, negation, and obliteration. The demand for a correctness of grammar, the refusal to see what is seen as incorrect, the dismissal of vernacular in favour of the homogenised tongue: all are violent. The narrative of history is a narrative of violence. The contributions herein refuse this narrative. They explore how
violence permeates and performs in language, how language may be seized, taken back to be used against the
overwhelming force of structural and institutional violence that passes as acceptable or normal. Violence may be a force for rupture, for refusal, for dissent, for the herstories that refuse to cohere into a dominant narrative.
MA BIBLIOTHÈQUE is the imprint of artist, writer, and editor, Sharon Kivland. It was established in 2013. Her publications are modest yet attractive. The imprint has grown unexpectedly. The editor considers reading as both a virtue and a duty. She invites authors she considers to be good readers. She agrees with Nabokov that a good reader, a major reader, an active and creative reader, is a re-reader. She knows her writers and they know her, even when they have not yet met. They have read each other, or believe themselves to have done so. They are flirtatious, ruffling pages. She likes those who do not hesitate to buy the books she publishes, but under certain circumstances will make excuses for those who do not. She promises to do her best. The best is reading. 
Rebecca Jagoe is an artist, art writer, freelance editor and tutor. As an editor, they are interested in work that challenges notions of a canon and modes of address that disrupt a Eurocentric, patriarchal hierarchy. Within their practice, they examine the formation of queer femme identity under the discourse of Western medicine and the aesthetics of high fashion. Across sculpture, text and performance, their work is a material memoir that addresses the unruliness of the(ir) body and attempts to disrupt any narratives that speak of The Body as a monolithic or normative construct.