12 February, 2016 | 10am–5.30pm Offsite at Central St Martins
Thinking Through Publishing is a peer-learning seminar for arts workers, or students interested in the subject, looking to examine different aspects and ways of publishing within the arts.The programme is designed to consider the possibilities of publishing as an expanded form of their programme. There will be three panels looking at different models, including print, digital alternatives and what publishing aims to do. Speakers include Francesca Vinter (Whitechapel), Christian Hiller (Haus der Kulturen der Welt) and Jane Rolo (Book Works).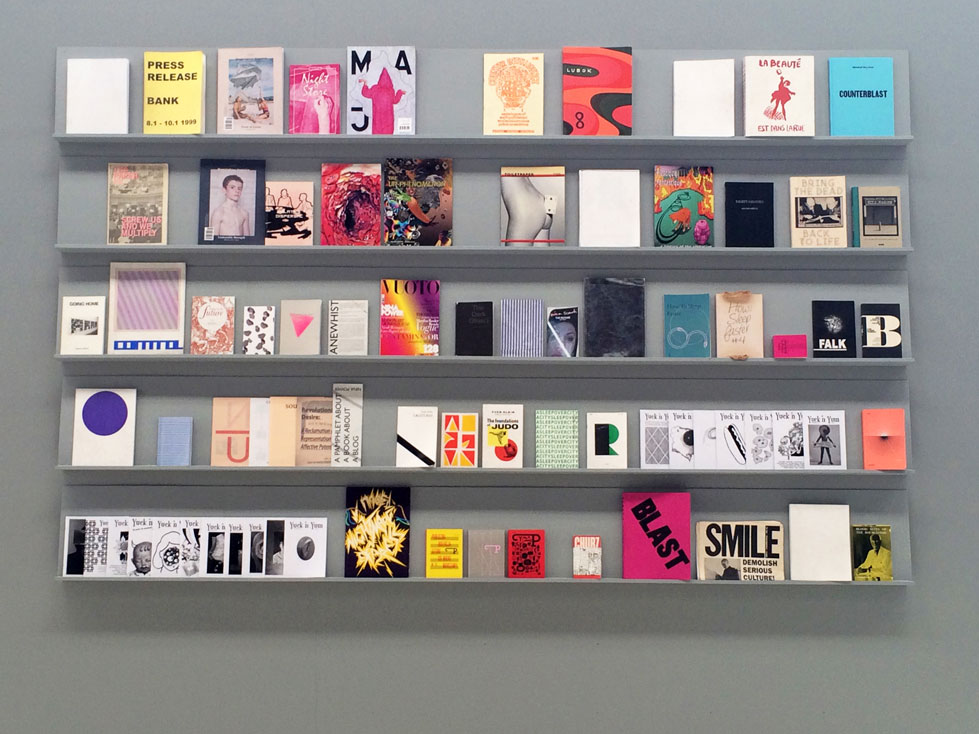 Free - booking is recommended as we will only have a small number of tickets available on the day on a first come basis 

Thinking Through Publishing is a broad-reach peer-learning symposium for those interested in publishing in the arts, publishing as artists, and expanded ideas of publishing that relate to the distributed art work and archival concerns, and other conceptual models that come of publishing. The three panels address a wide range of approaches, including publishing within the gallery system, a focus on how digital productions and alternative models of distribution work, the artist publication as art-work and exhibition, and the lifespan of artists' publishing, with several experts in the field working today. Each panel will end with a discussion and questions from the audience, with a final round-up at the end of the day, through which we hope to encourage a space of learning and thinking through publishing together.

Friday 12th February
Central Saint Martins
Beginning at 10am and finishing at 6pm

The three panels of the day are;

Publishing as, or with, a gallery
chaired by Lizzie Homersham
Francesca Vinter
Nicola Guy
Lauren Houlton 
Distribution and digital alternatives
Tom Clark
Sara MacKillop
Ami Clarke
Silvio Lorusso

The lifespan of books
chaired by Karen di Franco
Jane Rolo
Arnaud Desjardin
Gustavo Montero
Christian Hiller

This event has been organised by Nicola Guy, Flat Time House, and Ami Clarke, Banner Repeater.