Lucy Reynolds has long been enchanted by the 'fugitive pull' of Annabel Nicolson's work, writing and discussing Nicolson's work in a number of different contexts. Most recently the two worked together as part of Anthology, a collaborative project at Camden Arts Centre (2013). Lucy will present films and a collective reading, born out of their ongoing exchanges over the past decade.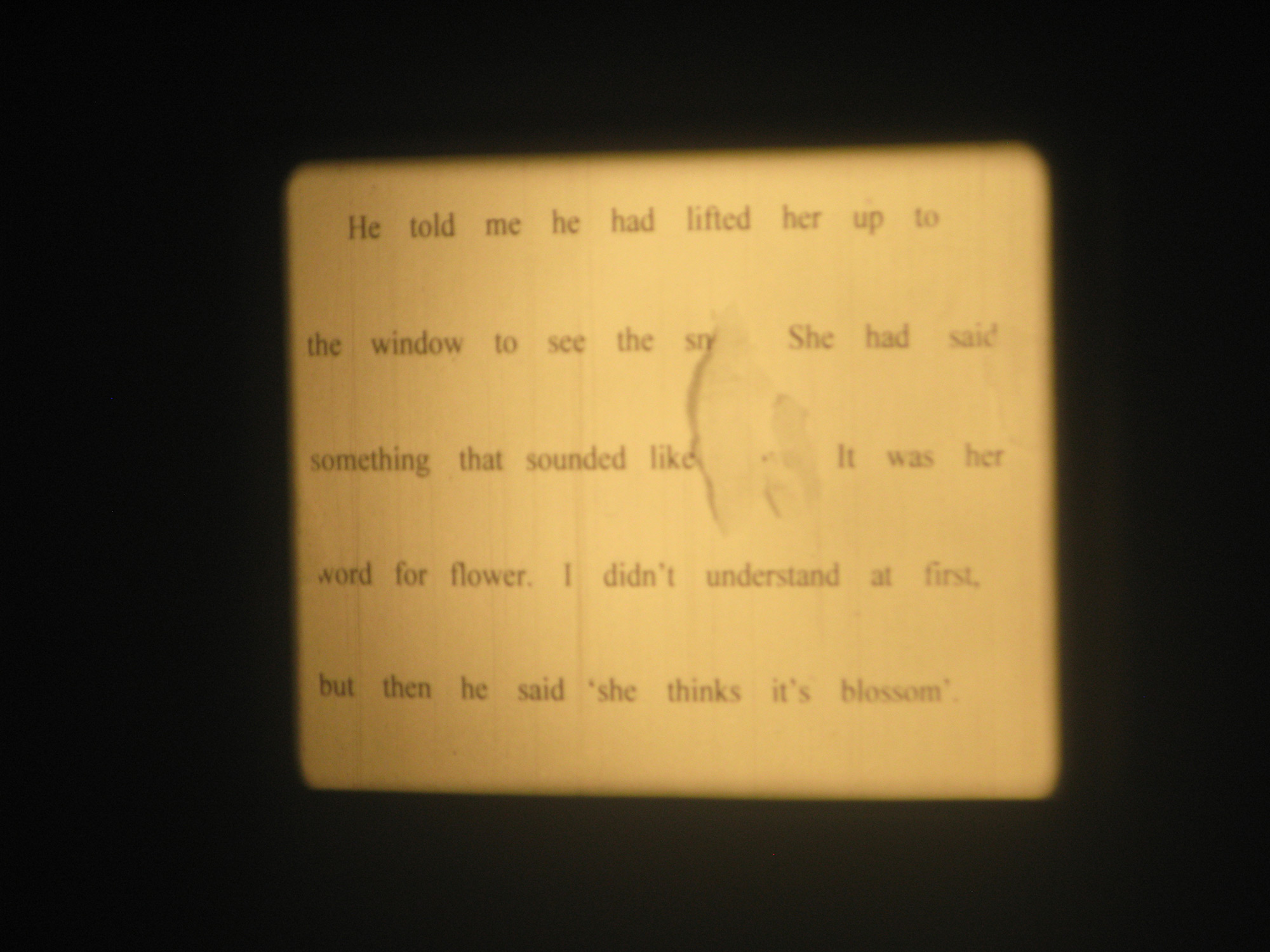 The event will be followed by drinks and a shared meal. Childcare is available but must be booked in advance. Places for the event are extremely limited. Booking is essential. Please email 
info@flattimeho.org.uk or call 02072074845.
Annabel Nicolson
Annabel Nicolson studied at Hornsey College of Art, 1964-65; Edinburgh School of Art, Drawing and Painting 1965-69 and St Martins School of Art post graduate film-making 1970-1. From 1969-70 she ran the gallery at the New Arts Lab, London and was cinema programmer at the London Film Maker's Co-op in 1974, 1976-77 and 1992/3. Nicolson is a founder member of Circles - Women's Film in Distribution, 1979, Editorial contributor for Musics magazine 1976-79, co-editor and publisher, Readings magazine 1977. She was awarded the John Brinkley Fellowship at Norwich School of Art, 1980-81.
Her film works and performances have been seen at museums and galleries nationally and internationally and her artworks have been widely exhibited, from the London Film-makers Co-op and the Acme Gallery, London to the Stedelijk, Amsterdam and the Museum of Modern Art, Vienna. Her work is in the collection of the Belgian National Film Archive, British Film Institute, Canterbury University, Women Artists' Slide Library, her artists book 'Escaping Notice' is the collection of Victoria and Albert Museum.
Lucy Reynolds
Lucy Reynolds is a writer, artist and curator of artists moving image. She presents talks on artists' moving image at arts venues across the UK and runs the Moving Image pathway on the MRES: Art programme at Central St Martins School of Art. She has published extensively on artists' moving image work, more recent articles include: 'The Subject in Process: Material Equations in the Work of Carolee Schneemann and Annabel Nicolson,' in Bridget Crone (ed) The Sensible Stage: Staging and the Moving Image, Picture This publications, Bristol, 2012 and 'Maya Deren: Thresholds to the Imaginary', International Journal of Screendance,  Vol 3, Spring 2013. She is Features Editor of MIRAJ, the Moving Image Review & Arts Journal.