Saturday 16 August 8pm onwards
For the fourth edition of Sleep with a curator Rosalie Schweiker and Maria Guggenbichler have invited members of the steering committee of artist run space OUTPOST, Norwich.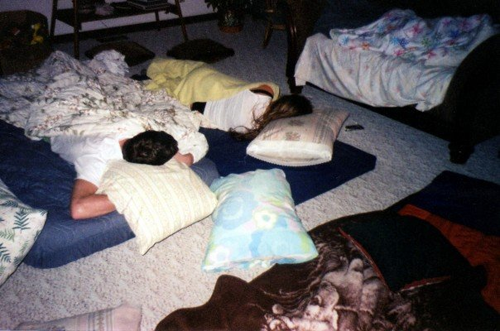 Sleep with a curator is a one-of-a-kind opportunity for horizontal networking. Previous events have been held at The Showroom, London and Kunsthalle, Zurich. This edition will focus on literal jokes and lateral thinking within feminist curatorial practices. 
Please bring your own sleeping bag and airbed. Food and drinks will be provided. 
Sleep with a curator starts on Saturday 8pm with a dinner conversation and finishes with breakfast on Sunday morning.
This event is free however booking is essential.