Saturday 21 May 2016 2-6pm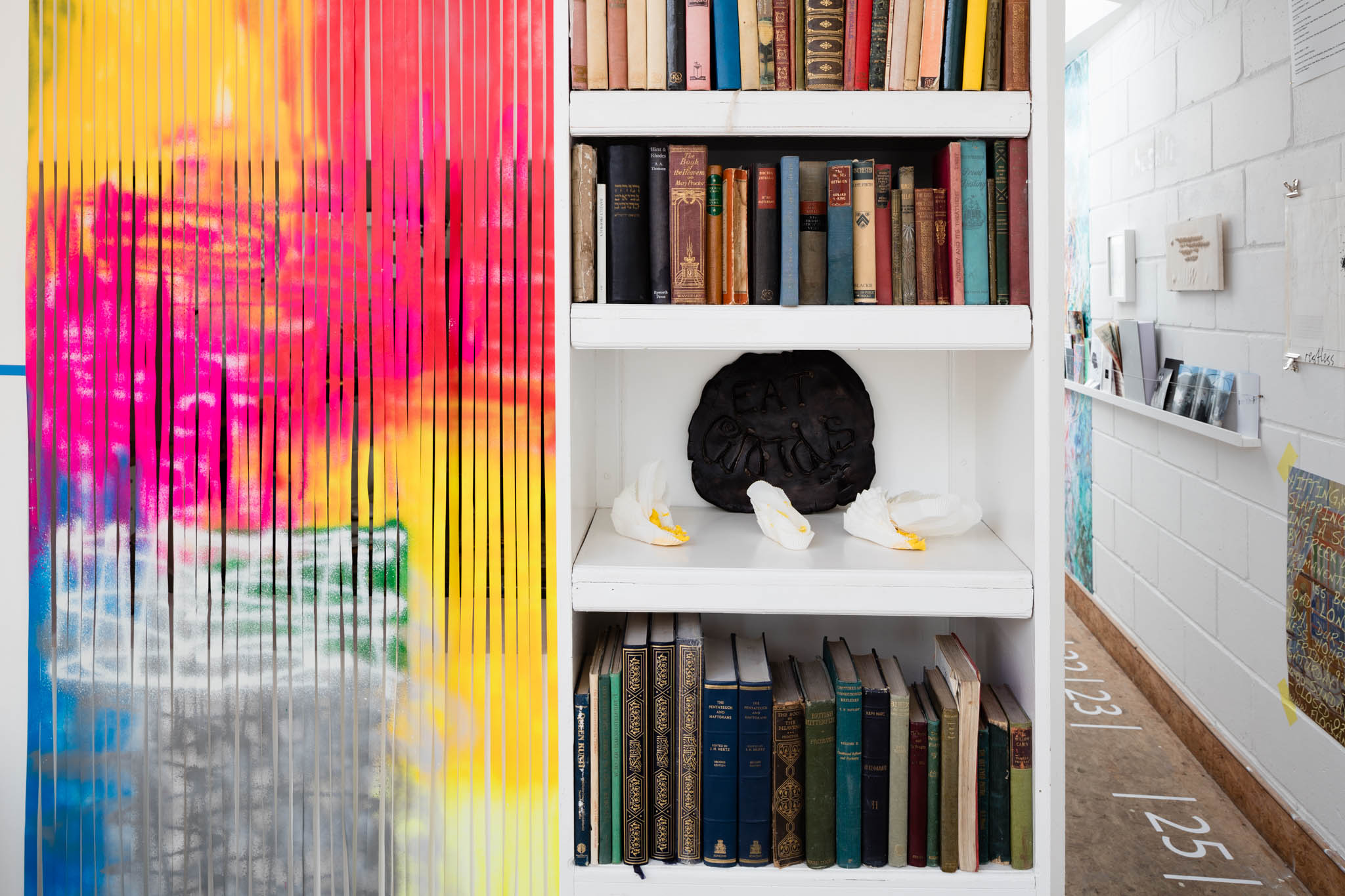 Screening programme including film and video by:
Holly Antrum and Jennifer Pike Cobbing, Giles Bailey, Marc Camille Chaimowicz, the Flat Time House MFI group, Rana Hamadeh, Melanie Jackson, Bea McMahon, Rory Pilgrim, Laure Prouvost, Kari Robertson, Anne Tallentire and a performative work by Mark Aerial Waller.
To coincide with the current exhibition at Flat Time House, this event presents an extensive selection of moving image that has been inspired by and conceived in this unique space over the last eight years.
In 2003, John Latham, one of the most significant and influential British post-war artists declared his house on Bellenden Road, Peckham, a living sculpture, naming it Flat Time House after his theory of 'Flat Time'. He sprayed 'the shift' over the wall surfaces throughout his house and, since opening as an art institution, they have been ever-present amongst the works in exhibitions and a backdrop to all the events and discussions that have taken place. Their presence refers to the shift in perception from rational to intuitive thought, as well as the paradigm shift that would be required for the establishment to take on board the new cosmology presented by Latham's theory of 'Flat Time'. Until his death, Latham opened his door to anyone interested in thinking about art and it is in this spirit that the space opened as a gallery in 2008.
As we approach Flat Time House's imminent closure and metamorphosis into a new articulation, this screening programme brings together works produced by artists working with or in residence at Flat Time House over the last eight years. Curated by Flat Time House in collaboration with previous curator/directors Elisa Kay, Claire Louise Staunton and education officer John Hill. The Shift is the penultimate exhibition at Flat Time House and is open until 29 May. The final exhibition is of Marc Camille Chaimowicz featuring Bruno Pelassy and runs from the 16 June – 31 July. Flat Time House closes to the public on 31 July.
As part of Saturday's programme, Mark Aerial Waller will be performing Milles Feuilles.
A confluence of taste, memory, touch and video is put into action in this new arrangement between Latham's rarely seen Fragments and NOIT Intercouses and Waller's interdisciplinary practice of fractured time.

The Mille Feuilles sits on the plate, complete and parallel, each layer filled with action, memory and expectation. A fork presses down on its upper surface. The confectioners cream bulges sideways. What was once glue becomes lubricant as the thousand pages start to slide like tectonic plates over one another.