As part of the exhibition What Is Power?, Jeremiah Day has invited Civil Rights Activist, Museum Organizer and Storyteller JoAnne Bland to contribute a special online talk. Bland grew up and lives in Selma, Alabama and became active in the civil rights movement when she was eight years old – part of the famed 'Children's Crusade', and marched across the Selma bridge with Martin Luther King, Jr.  Bland later came to realise the political meaning of memory and went on to co-found the National Voting Rights Museum to preserve the legacy and principles of 'the struggle'. Her talks deal with the history of the Civil Rights Movement and segregation and the struggle to achieve Voting Rights.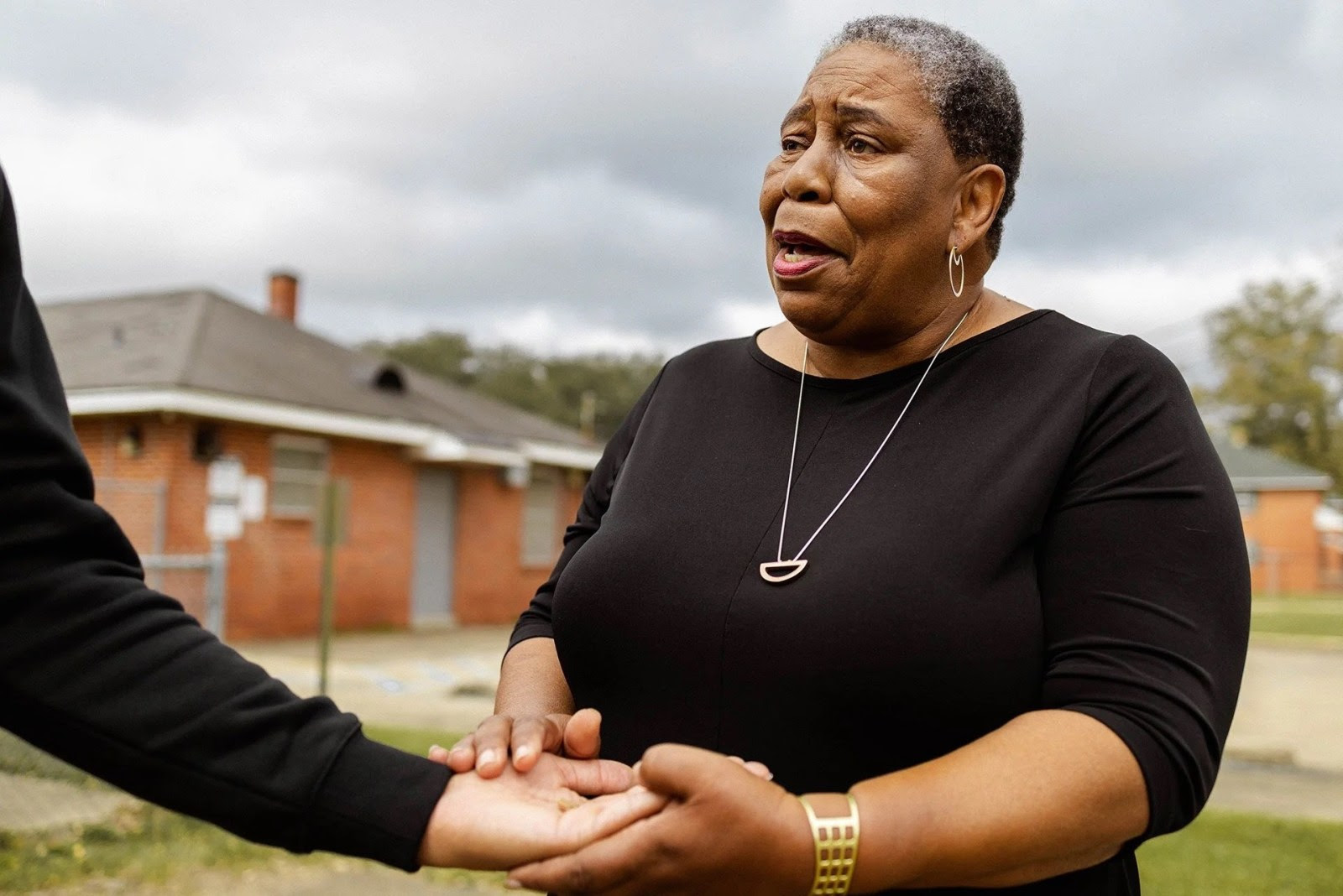 JoAnne Bland
During her lifetime JoAnne Bland has been a witness and participant in some of our nation's most consequential civil rights battles. She began her civil rights activism in the early 60s. The Student Non-Violent Coordinating Committee (SNCC) activists organised Bland and other area children and teenagers to participate in the civil rights movement. In the front lines of the struggle, the young Bland marched on 'Bloody Sunday' and 'Turn Around Tuesday', and the first leg of the successful March from Selma to Montgomery, witnessing brutal beatings of fellow marchers by police. The young Bland was also one of seven Black students to integrate A. G. Parish High School. By the time she was 11 years old Bland had been arrested 13 times. Ms. Bland's early involvement in the struggle against 'Jim Crow', American apartheid, has been the foundation for her civil and human rights work throughout her life. A much sought after speaker with a compelling personal story of civil rights activism, Ms. Bland has presented at conferences and workshops from the Smithsonian in Washington, DC to the states Maine, Wisconsin, Vermont, Minnesota, Georgia, Pennsylvania, Texas, New York, New Jersey, North Carolina, South Carolina, Iowa, Mississippi, Washington, Oregon and, of course, throughout Alabama. Currently, Mrs. Bland is owner and operator of Journeys For The Soul, a touring agency that specialises in Civil Rights tours with a major focus on Selma, Alabama.
Lowndes County Freedom Organization
Jeremiah Day met JoAnne Bland in 2008 when researching a related Alabama political structure: the Lowndes County Freedom Organization, a mid-1960's civil rights group formed by farmers, teachers and student activists in the very poor countryside of Alabama, which was the original Black Panther Party, and inspiration for the later, much more famous Panthers, whose imagery has produced some of the best known iconic representations of political struggle. Largely forgotten, the story of the LCFO inspired the theoretical writings of the activist Stokley Carmichael,and has many parallels with the theories of Hannah Arendt. Most importantly, the Lowndes County activists succeeded in overthrowing the white supremacist government and establishing self-government.