Friday 7 September 4-6pm - Whitechapel Gallery
Whitechapel Gallery
Flat Time House will be launching NOIT – 4 as part of the London Art Book Fair 2018
FTHo will take part in Table Share: a shared table for invited artists and independent publishers. Each publisher shares the table with another for 2 – 3 hour time slots throughout the duration of the book fair.
NOIT – 4 will be available alongside a selection of other FTHo publications 
Other Publishers include:
AND, Behind the X, Chelsea Space, Common Books, Copy Press, Flat Time House, Clare Gasson, Independents United, Keep it Complex, LCBA, Sara Mackillop, Mörel Books, Oh, OOMK, PrintRoom, Publication Studio, Setsuko, Test Centre, The Everyday Press, We are Publication.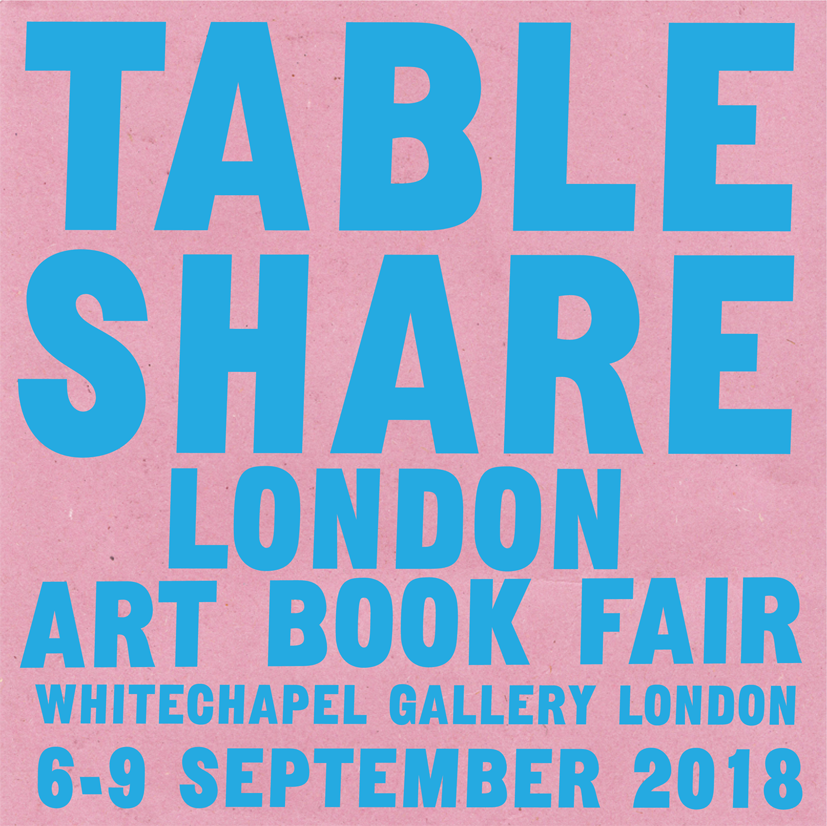 77-82 Whitechapel High St, London E1 7QX