Athanasios Velios in conversation with Katherine Jackson
Athanasios Velios, Reader in Documentation at the Ligatus Research Centre, UAL, was principle investigator of "Archive as Event", the project for which the online John Latham Archive was created. Art historian and FTHo archivist Katherine Jackson will join Velios to discuss the creation and use of the John Latham Archive and the application of the artist's Event structure theory as a basis for the archive's organisation.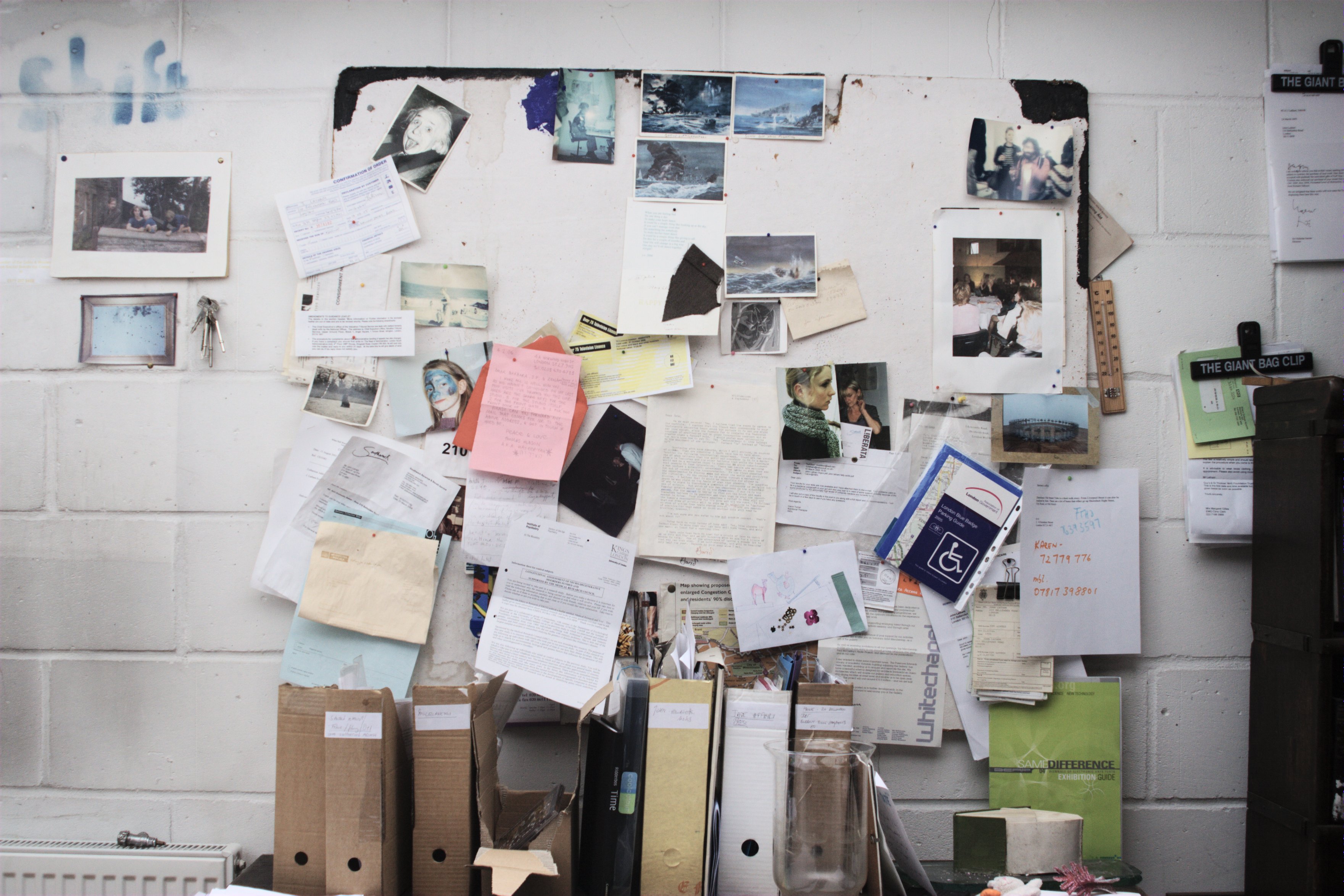 Athanasios Velios is a Research Fellow at CCW. He graduated from the Technological Educational Institute of Athens with a degree in Archaeological Conservation in 1998. He has also qualification in 3D Modelling and Animation. He then moved to London to complete his PhD at the Royal College of Arts and the Imperial College. His PhD work focussed on Computer Applications to Conservation and more specifically Conservation Documentation.
In 2004 he joined UAL as a Research Assistant working for the St. Catherine's Project. He later became a Research Fellow and recently the deputy director of Ligatus. He has been a Principle Investigator and Co/Investigator in two large AHRC grants and has contributed to a number of successful research projects. He is a member of the AHRC peer-review college, the webmaster for the International Institute for Conservation and an elected Council member of the Conservation Graduates Association in Greece.
Katherine Jackson is an art historian and writer. Jackson is a PhD candidate at the University of British Columbia and currently a visiting researcher at the Slade School of Fine Art. Her dissertation research focuses on the Artist Placement Group and John Latham in 1970s UK. Jackson is a recipient of Canada's Social Sciences and Humanities Research Doctoral Award, a Paul Mellon Research Support Grant and Flat Time House's State 0 research residency. She has worked as Flat Time House's archive and research specialist since 2015.