THE MIND 
John Hill in conversation with Elisa Kay
THE HAND
Jakob Jakobsen in conversation with Claire Louise Staunton
Flat Time House is hosting a series of informal in-discussion events with significant figures in the development of the institution. The conversations moderated by Gareth Bell-Jones will take place over successive weeks addressing the Mind, Brain, Body Event and Hand of the living sculpture. On Sunday April 9th we will hear from The Mind and The Hand.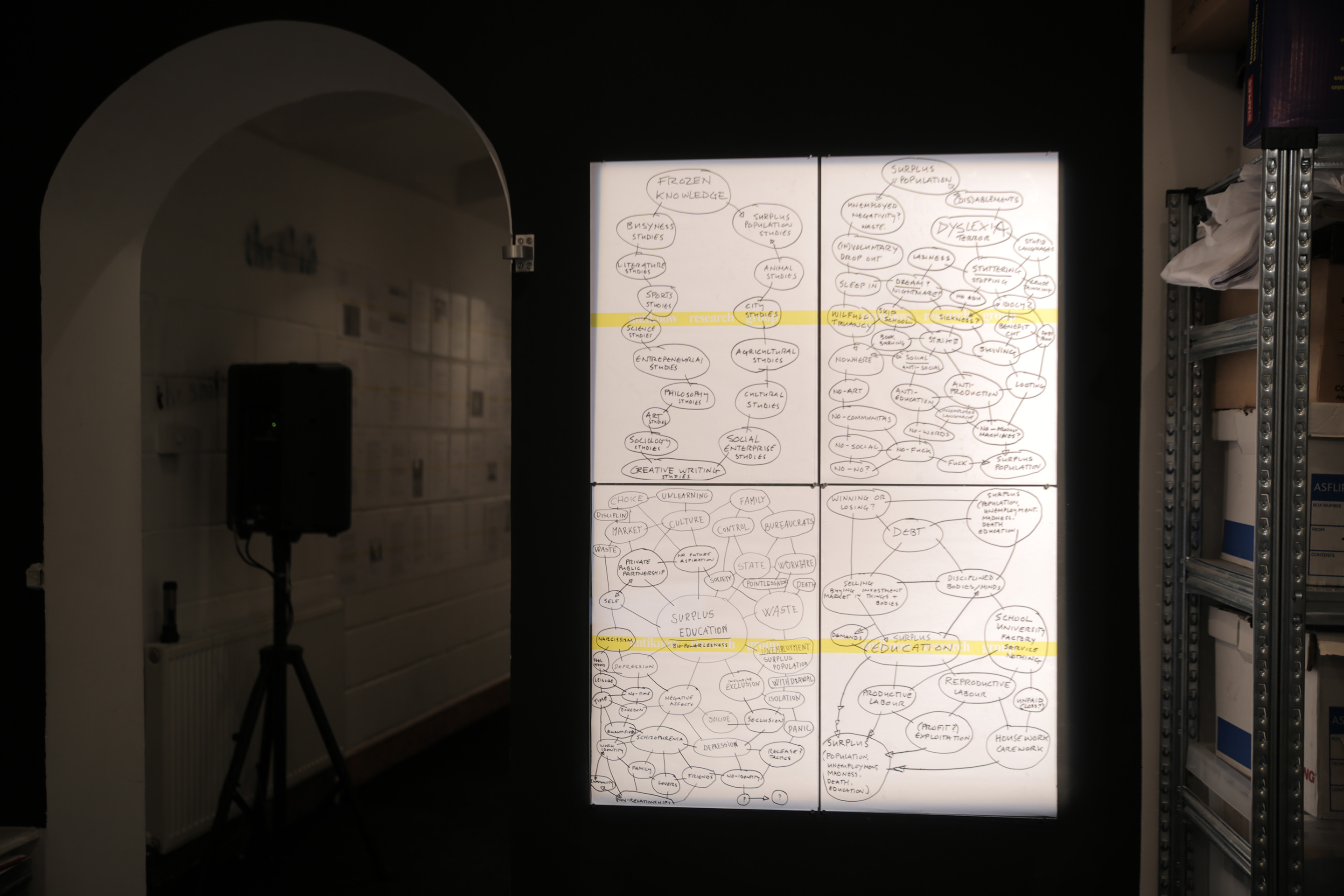 3pm The Mind: The first curator/director of FTHo Elisa Kay and artist John Hill, who developed the education programme over eight years, will discuss the original impetus for setting up FTHo as an art and educational space and how John Latham's ideas were interpreted as a basis for their programming.
4pm The Hand: Jakob Jakobsen will discuss inhabiting FTHo as an artist and researcher and FTHo's second curator/director Claire Louise Staunton will consider how FTHo developed as an institution. The discussion will focus on the experience and research produced by Jakobsen in his one year in residence.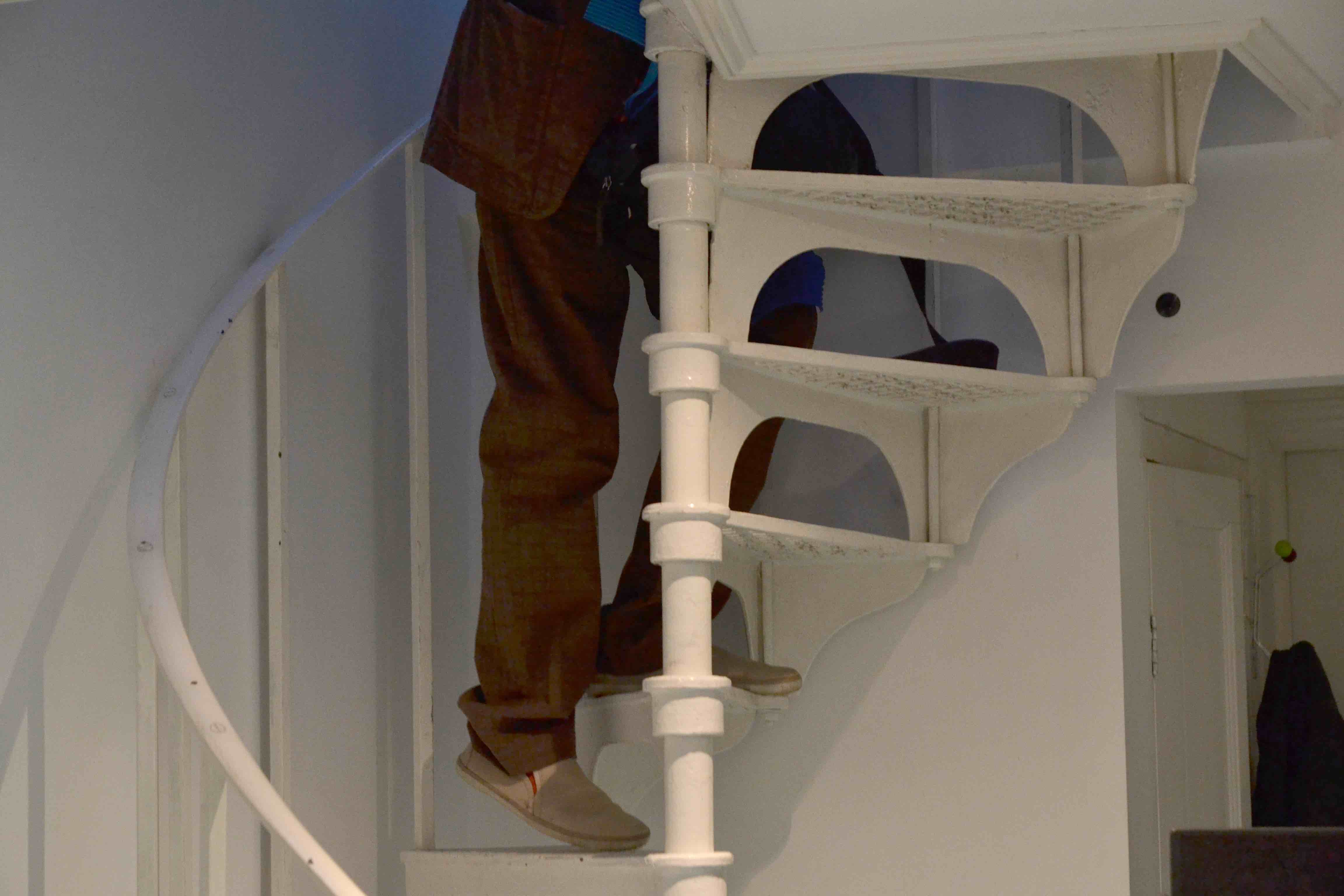 Elisa Kay is a curator and organiser of contemporary art projects, currently curator at Spike Island, Bristol. She was Curator/Director of Flat Time House from 2008 – 2012, during which time she co-edited of the monographic DVD John Latham Films: 1960-1971 with LUX and Lisson Gallery. From 2010-11 she was Contemporary Art Society Centenary Fellow at Nottingham Castle Museum, where she curated the group exhibition Three Stones in the City of Ladies. Prior to working with Spike Island she was Project Manager for How to work together, a shared programme of contemporary art commissioning and research organised by Chisenhale Gallery, The Showroom and Studio Voltaire.
John Hill is an artist, organiser and educator and was Education Officer at Flat Time House 2009–2015 and a founding member of the London-based collective LuckyPDF. His current practice explores network technologies and contemporary cultural platforms. He is a Graduate Researcher at Liverpool John Moores University and is currently Visiting Artist at the Academy of Fine Arts, Prague. 
Jakob Jakobsen is a visual artist, as well as a political and educational organiser. He was involved in setting up the Copenhagen Free University (2001-2007), he cofounded the artist-run TV station tvtv (2005) and has participated in exhibitions and seminars all over the world. In 2013–14 he developed a project at Flat Time House with the title Antiknow. A pedagogical theatre of unlearning and the limits of knowledge (https://vimeo.com/84439148). Most recently he has opened the combined archive space and radio station Hospital Prison University Archive in Copenhagen (http:/hospitalprisonuniversity.net).
Claire Louise Staunton is a researcher and curator based in London. She is currently Research Curator at MK Gallery where she is developing a research strategy for the institution, to reopen after a major redevelopment in 2019.  She was Director/Curator of Flat Time House, a gallery, archive and research institute in the former home of John Latham from 2011 to 2016. She is a founding member of Inheritance Projects, a curatorial organisation initiated in 2007 as a vehicle to interrogate museological schemata, narrations of history and national heritage. Selected recent research and exhibition projects include Right to the New City at MK Gallery, Jane Drew at ICA London, NOIT Journal and Antiknow Jakob Jakobsen at Flat Time House, Open Letter at Sarai New Delhi and Chandigarh, Wanderer Heritage Laure Prouvost at Hepworth Wakefield, Ulterior Vistas Tris Vonna-Michell at BALTIC, Missing Houses Support Structure at Nottingham Contemporary, Community without Propinquity at MK Gallery and INH-SZ, a project space as part of the Hong Kong/Shenzhen Bi-city Biennial of Urbanism and Architecture.  Claire Louise is a recipient of an AHRC TECHNE award for her practice-based PhD in Curating Contemporary Art at the Royal College of Art.