Environment and Industry:

A Conversation Between Curator Esther Moerdler and Artists Katy Connor and Andrea Khôra
Thursday 19 September 7–9pm
How do we start to rethink how we approach discussing climate change, and consider issues of timeliness, urgency, and ethics? This conversation will explore how artists and curators are reflecting on and reacting to the climate crisis.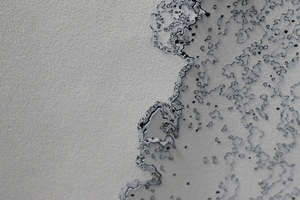 John Latham argued that the ecological crisis is one that requires an extended perception of time in order to de-emphasise the economic, the expedient, and the immediate future. In his work with the Artist Placement Group, Latham considered his status as an artist as bringing completely alternative ways of seeing and thinking to both industry and to government, and, in the prototype structure Big Breather (1973), a cylindrical construction topped with bellows that simulated tidal movement, Latham envisaged a possible means for capturing renewable energy.
Thinking along the lines of extended perceptions of time, as well as interdisciplinary approaches to confronting climate change, curator Esther Moerdler has invited artists Katy Connor and Andrea Khôra to discuss their works and ways of thinking. Through her time in residence at a bio-medical lab, Katy Connor began to explore the use of industrial plastics inside and in place of the body. Andrea Khôra's work brings in the thinking of the 1950's Cybernetics movement to explore ways of creating alternative futures.
Event free
Please book through Eventbrite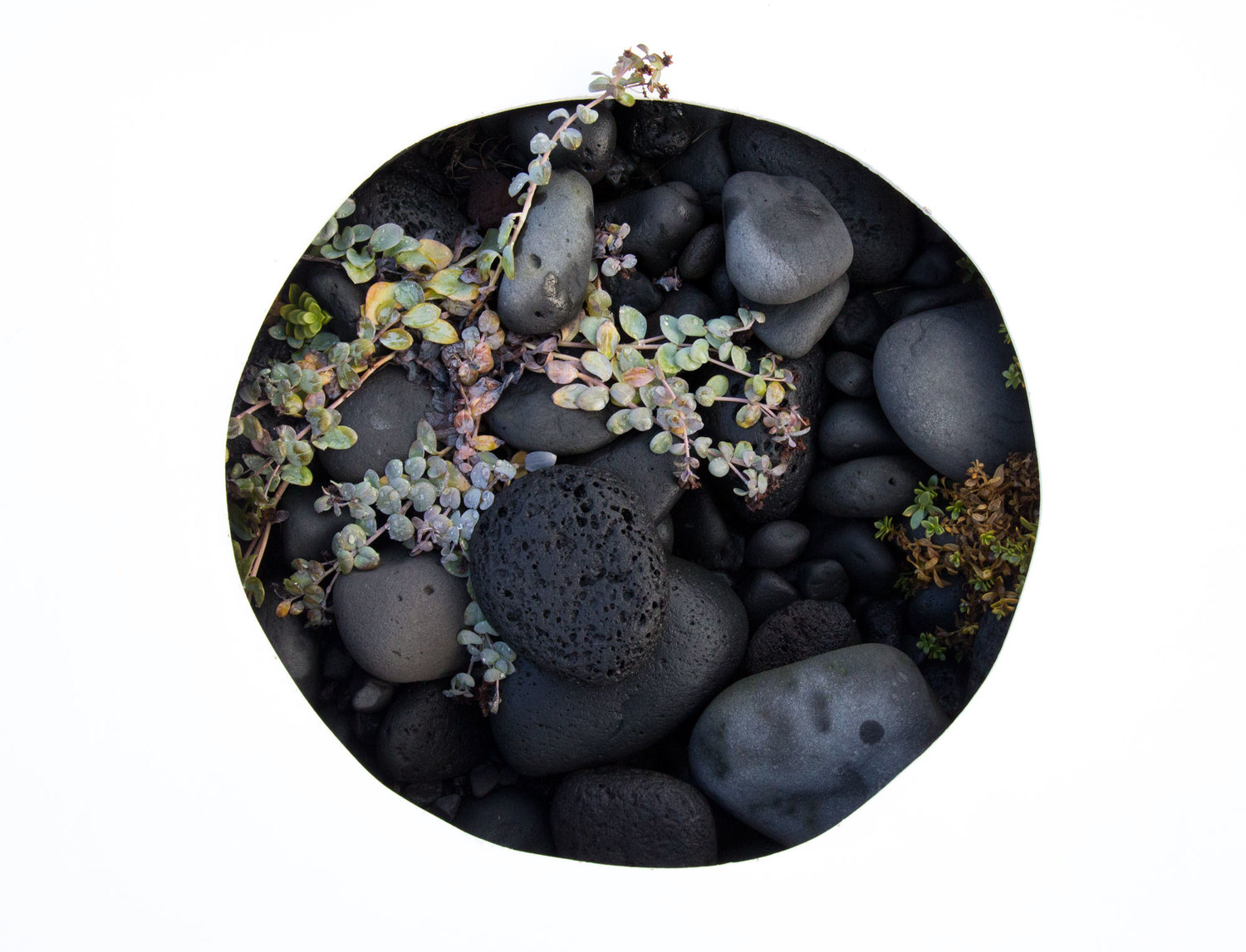 Katy Connor
Dr Katy Connor is a visual artist, drawn towards the ambiguous relationship between body and machine. Over the last 10 years her work has investigated how our lives are mediated by technologies, in a dynamic both alienating and empowering. Her current research explores bio-media: the poetic threshold between the human and its synthetic engineered replicant.
Since 2017 she has been artist in residence at Bristol University's research Centre for Synthetic Biology, where she's been studying erythropoiesis: the culturing of human red blood cells. Prior to this, Katy's work was included in the 3D Additivist Cookbook (ed. Allahyari & Rourke) and her writing published in Becoming Image: Medicine and the Algorithmic Gaze and ESPACE Art Actuel: Sculpture as Digital Form (Montréal).
Katy has undertaken artist residencies in engineering labs and remote places, including the High Arctic. She has exhibited and presented her work nationally and internationally at Transmediale Berlin, Lumen Prize: New York Institute of Technology, London and Hong Kong. Her studio is currently based at Spike Island, Bristol, UK.
Andrea Khôra
Andrea Khôra (Seattle, 1989) graduated Cum Laud with a Bachelor of Fine Arts in Painting and Drawing from the University of Washington, and with a Post Baccalaureate Certificate in Studio Art from Brandeis University. In 2014, she was awarded with a grant from Artist Trust to complete a project while on residency at Heima in Seyðisfjörður, Iceland. From 2014–2017, she lived between Seyðisfjörður and Florence, Italy, before moving to London in 2017. 
She has shown internationally, between the United States, France, Italy, Iceland, Colombia, and the United Kingdom. Her first solo exhibition was at the LungA Art Festival in Iceland in 2015. Currently, Khôra resides in London, where she has completed her MA in Contemporary Art Practice: Critical Practice at the Royal College of Art. In autumn 2019, she will begin a Ph.D. in Fine Arts at Goldsmiths, University of London with the working title, New Sight: The Alchemy of Surveillance into Resistance in Near Future Worlds. 
The overarching theme of her practice is the idea that reality is fluid and constantly emerging. She explores the flexibility of reality through relational boundaries, uncovering ecological interconnected states in natural, psychological, social, and political realms. Her projects question the elements that make up a particular perspective, creating portals into possible futures. As a research-based artist, the forms of her projects are dictated by the concerns encountered in the research. They often take the form of sculpture, audio, installation, video, and even interactive workshops. 
Esther Moerdler
Flat Time House's Curatorial Assistant Esther Moerdler's research has included curating in relation to the climate crisis, the role of art in shaping public opinion and dealing with trauma, and curating art in the digital age. As a student of history, art history and sociology, she studies how cultural production reflects social progression and development. 
Esther's research into curating and climate change was presented at the 'Art in the Anthropocene conference at Trinity College Dublin in June 2019. Her graduate project in 2019 was done in partnership with The Photographers' Gallery and was entitled 'For The Time Being.' She graduated in 2019 from the Royal College of Art with a Masters Degree in Curating Contemporary Art. In 2017 she graduated with a Bachelors Degree in History and Art History from Barnard College of Columbia University in the city of New York.