Tuesday 4 October 6.30–8pm
Join us to celebrate the publication of the first Archive of Destruction reader.
Curator and writer Jes Fernie will introduce the archive and the reader at 7pm. She will be joined by Gareth Bell-Jones (Director, Flat Time House) and Jo Melvin (curator and writer) who will briefly respond to the provocations embedded within the archive.
The reader includes conversations, texts, stories, artworks, and pictures by artists, curators and writers, including Joe Namy, Marianne Wagner, Kasper König, Britta Peters, Vanessa Onwuemezi, Marysia Lewandowska, Horacio Zabala, Candice Purwin, and Joanna Rajkowska.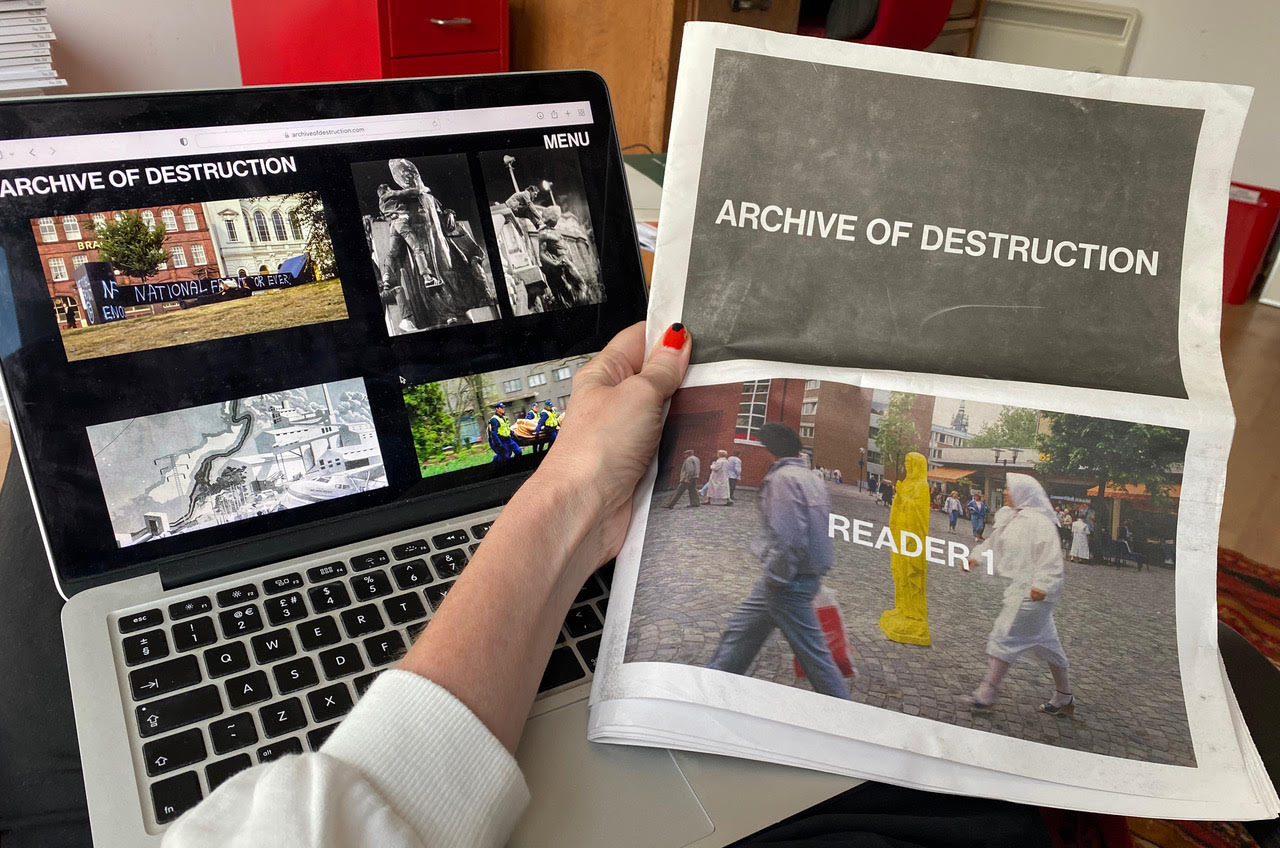 This will be an informal affair. Everyone welcome!
Copies of the reader will be on sale for £8 – please bring cash. 
Graphic design by Daly & Lyon
Archive of Destruction is a story-telling platform that brings together narratives around destruction and public art. Spanning a hundred years and many continents, it tells cumulative tales of vulnerability, interference, rage, fear, boredom and love. Flat Time House is a partner of the project which has been developed by independent curator and writer Jes Fernie.