Thursday 30 November 2023, 7–9pm
Talks and Readings: 7.30–8pm, free no booking required. 
Join us at FTHo for the book launch event of Aerial Landscapes with readings and talks by the authors alongside a presentation of carefully selected artwork and archival materials informing the publication. The book will also be available for special reduced launch price.
Aerial Landscapes is the culmination of four years of development instigated by a one-day event exploring contemporary artists' engagement with the Five Sisters' Bings. In discussion with APG founder Barbara Steveni two artists, Onya McCausland and Nicky Bird, and two art historians, Katherine Jackson and Joy Sleeman, presented their investigations into John Latham's approach to site from above as manifested in his 1975–76 APG placement with the Scottish Development Office. This publication pulls together these presentations and discussions shaped by work in the archive of Flat Time House. Together the texts convey four distinct perspectives on aerial landscapes and combine the historical and first-hand with the archive.
The book launch is accompanied by a display of art works and archive materials informing and reflecting on the publication, selected by the contributing artists and art historians from their own work and from the John Latham Archive and John Latham Collection at Flat Time House.
The display will remain available to view by appointment, Wednesday–Friday 12pm-6pm until 15 December. Please email [email protected] to arrange a viewing.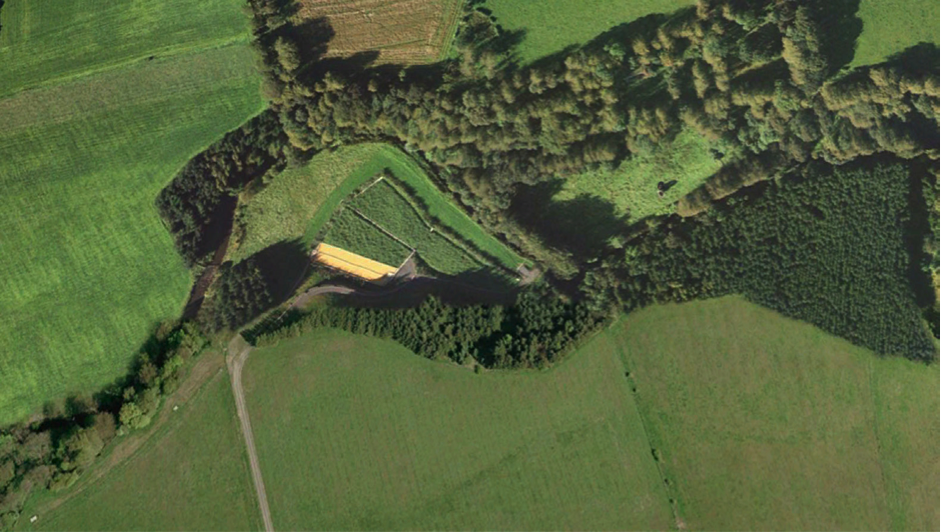 Contributor biographies 
Nicky Bird is an artist whose work considers contemporary c of 'found' photographs and latent histories of specific sites, investigating how they remain resonant. Through  commissioned projects, exhibitions and writings, her work incorporates new photography with oral histories and collaborations with people who have significant connections to the original site and its photographic archive.Nicky is a Co-ordinator for The Family Ties Network, a nationwide research group of writers and artists exploring memory, space, place and the family in photography and moving image. Until her retirement in September 2022, Nicky was Reader in Contemporary Photographic Practice at The Glasgow School of Art.
Katherine Jackson is an art historian that specializes in post-war sculpture and conceptual art. Her research examines artists' refusal of existing structures of power that shape corporations, government bodies, and national borders. Katherine is currently an Assistant Professor of Art History at Utah Valley University. She has a PhD in Art History from the University of British Columbia and was also a visiting researcher at the Slade School of Fine Art at University College London. Katherine was a Postdoctoral Fellow at the University of Toronto and a recipient of the Canadian Social Science and Humanities (SSHRC) and the University of Toronto's Art and Science Postdoctoral Research Fellowships. She was also part-time faculty at Parsons School of Design at the New School, NYC. In 2019 Katherine was an editor at the Vera List Center for Art and Politics at the New School and from 2015–2018, worked as an archivist at Flat Time House.
Onya McCausland is an artist based in London and South Wales. She is Head of Undergraduate Painting at the Slade School of Fine Art, University College London. Her work often exploits the occurrence of materials forming in post-industrial landscape sites to examine the subject of contemporary landscape painting. Individual works can behave as signifiers that index real places and, as real placesthemselves subject to processes and cycles of material production and exchange. She runs a small paint making facility in Blaenau Gwent, South Wales that turns waste sludge from mine water treatment into wall paint, forming part of a community led knowledge exchange examining the social and environmental legacies of the post-industrial and capitalist economy.
Joy Sleeman is an art historian, writer and curator and Professor of Art History and Theory at the Slade School of Fine Art, UCL. Her research is focused on the histories of sculpture and landscape, especially 1960s and 1970s land art. She co-curated Uncommon Ground: Land Art in Britain 1966-1979 (2013-14) and Expanding Painting: Landscape after Land Art, (2022-23); and wrote "Land art and the moon landing" (2009) and "Lawrence Alloway, Robert Smithson and Earthworks" (2015). Nancy Holt's and Robert Smithson's travels in England and Wales in 1969 are the focus of her current research project as a Holt/Smithson Foundation Research Fellow, 2023. She is committed to public engagement and developing scholarship and understanding of art related to landscape and environment in public arenas and artistic communities.