Saturday 28 April from 7.30 pm
Free. No booking required
Performance starts: 7:58 pm
Event ends: 9 pm
Mary Hurrell's 3 (OXIORCAD) is a 40 minute choreographed performative event with live soundscape that takes place across sunset between 7:58pm - 8:38pm at Flat Time House.
3 (OXIORCAD) is the result of a research residency Hurrell undertook working with the John Latham archive. This exhibition as event forms the third part of a project, produced in collaboration with Kunstraum, London, which maps changes in state of an amorphous body. Time is used as a material in Hurrell's work, acting as a counterbalance to movement, a force of friction or fluidity to form. The trilogy is conceived as one; choreography stretched over time and space via iterations in past, present and future. Part three of the project 3 (OXIORCAD) concludes the project and delivers the work's final 'liquid' state.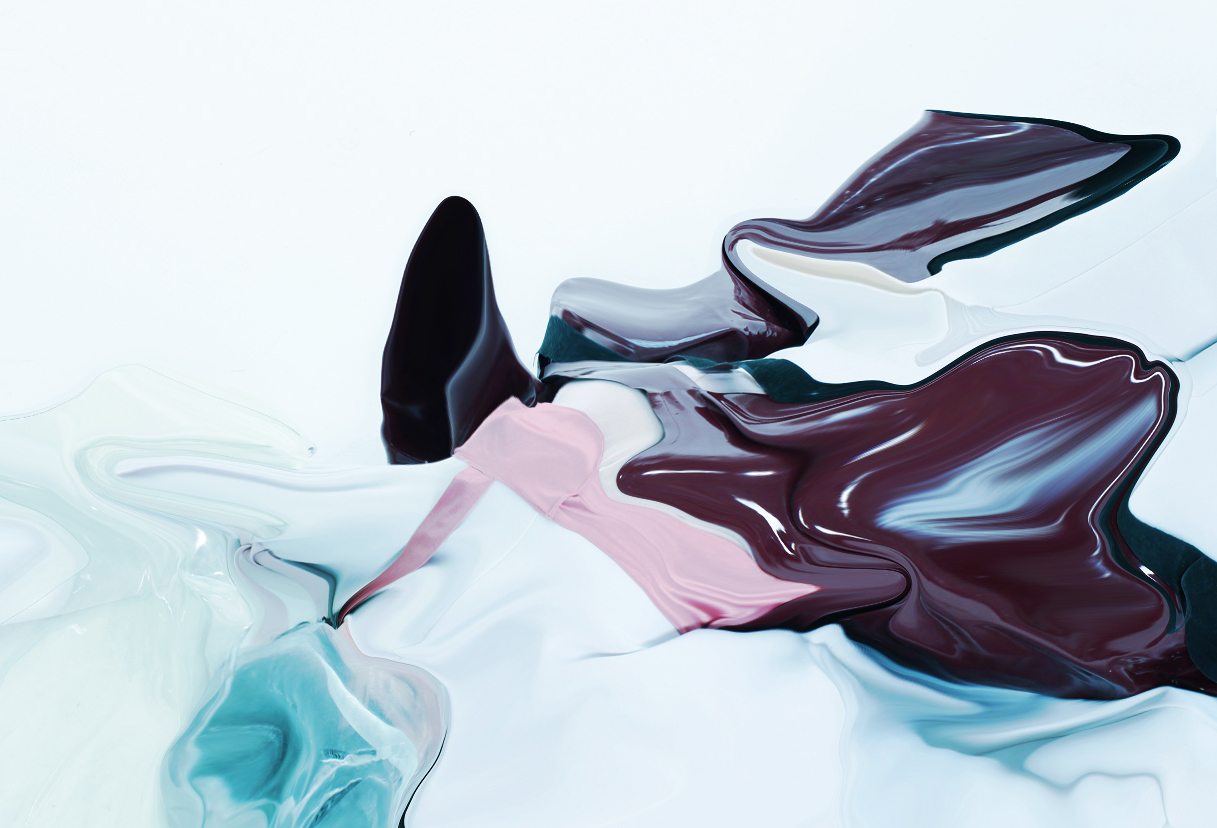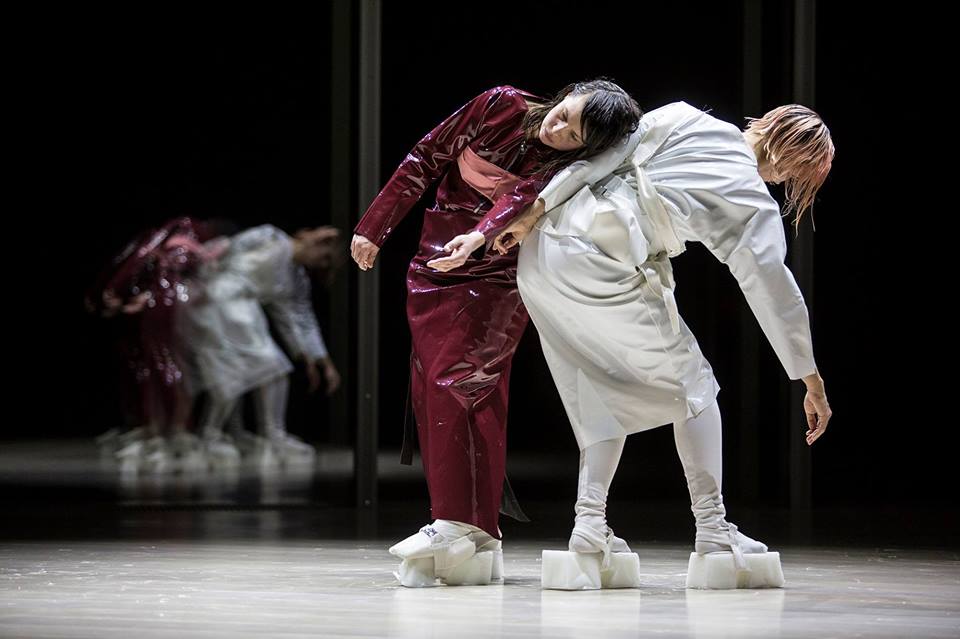 Having departed from resistant, glacial motion and crystallized forms in 1 (Pitch) organised by Fluent, and performed at Centro Botin, Santander, Spain, the work transformed to a lower viscosity with structures between solid and liquid states in 2 (Aerial), her exhibition at Kunstraum.
Part three of the project 3 (OXIORCAD) is 'liquid' state which Hurrell considers a non-static transition state between viscosity and vapour. The title 'OXIORCAD' combines three states/nouns into one new word/state and similarly this presentation is a development from work produced for the prior two states. The materials used share characteristics of conversion; structures are between solid and liquid and Hurrell's live sound and spoken word acts as a catalyst for transformation. Much as a stereoscopic image is formed, the two bodies of the prior performance have here coalesced into one, what Hurrell describes as a body beyond flesh.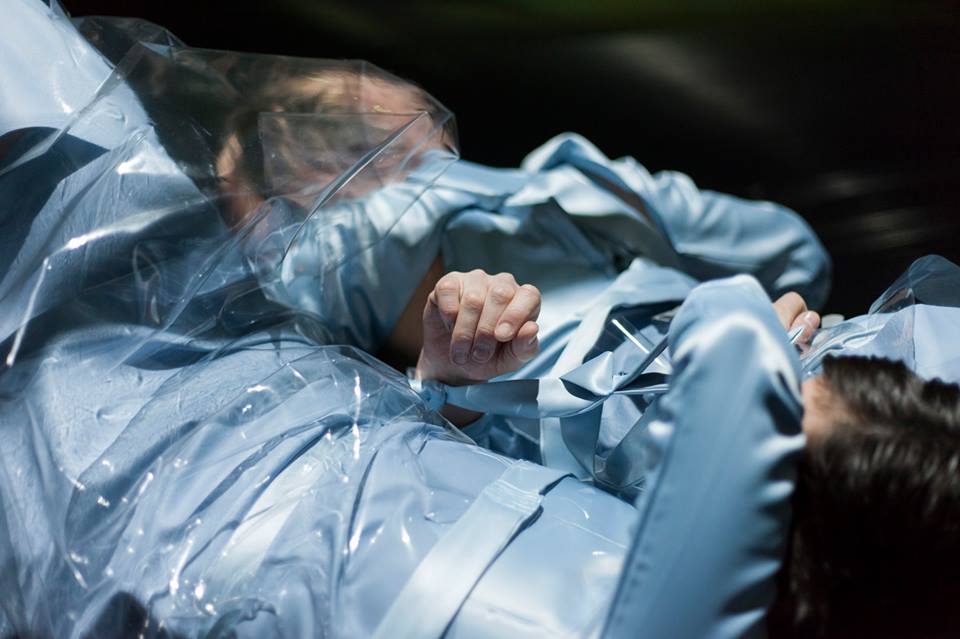 As a result of her research period with the John Latham archive Hurrell has responded to his symbolic use of materials and his anthropomorphisation of his home into bodily spaces of hand, mind, brain and body event. Latham used glass as symbolic of total absence of time and to the atemporal, but also as a point of transition from one state to another. The pane of glass, pierced by his book sculpture at the front of FTHo, forms a transition point between the space of wider society outside to the activity within his home. In the rear space, his studio The Hand, he laid a large sheet of reinforced glass on the floor as a surface to work on top of. Hurrell plays with these ideas and her own work echoes them.
In Hurrell's work object making, choreography and sound production perform a similar function; to explore movement and the body as a language, communicating on a pre-linguistic and physical level. She is interested in the embodiment of these perceptual and sensory languages as well as unpacking paradoxical dualities within ideas of the feminine.
3 (OXIORCAD) is organised in collaboration with Kunstraum, London as part of the Radical Affinities programme.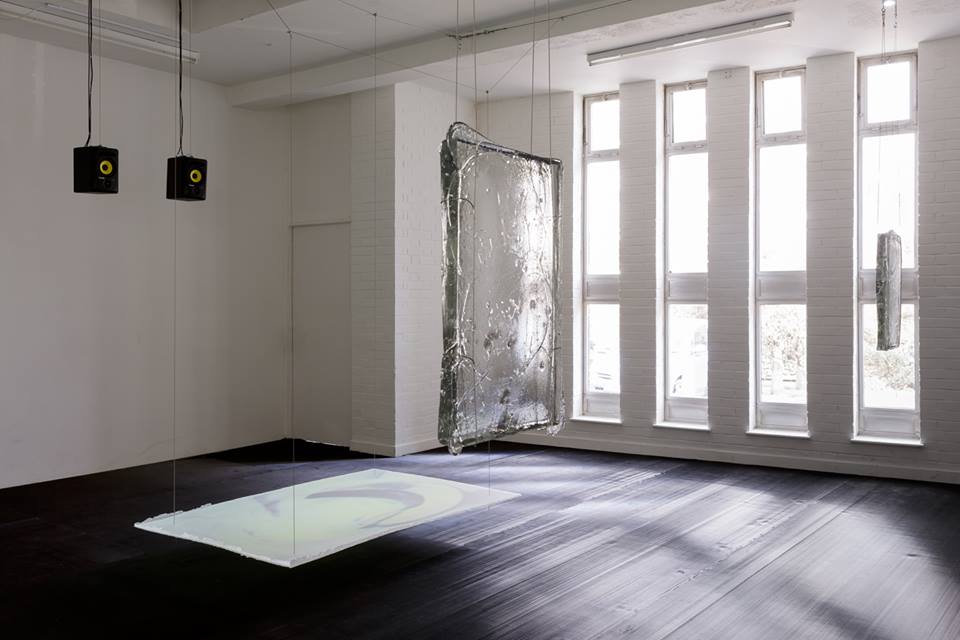 Mary Hurrell (b.1982 South Africa). Recent performances and exhibitions include:  2 (AERIAL), Kunstraum, London (2018); 1 (Pitch), organised by fluent held at Centro Botin, Santander, Spain (2018); Pharos/Beacons, Caustic Coastal, Manchester (2017); StereoSkin, Herdubreid Biosal, Seydisfjordur, Iceland (2017); Movement Study 5 (Pearlex) for David Roberts Art Foundation, as part of 'An Evening of Performances', London (2016); Left Hand To Back Of Head, Object Held Against Right Thigh, The Bluecoat, Liverpool (2016); EROTIC MECHANICS, 10 Martello Street, London, (2016); The London Open, Whitechapel Gallery (2015); VOCAPELT, OPEN SOURCE Contemporary Arts Festival, London (2015); Movement Study 4 (Dorsal/Breast), South London Gallery (2014).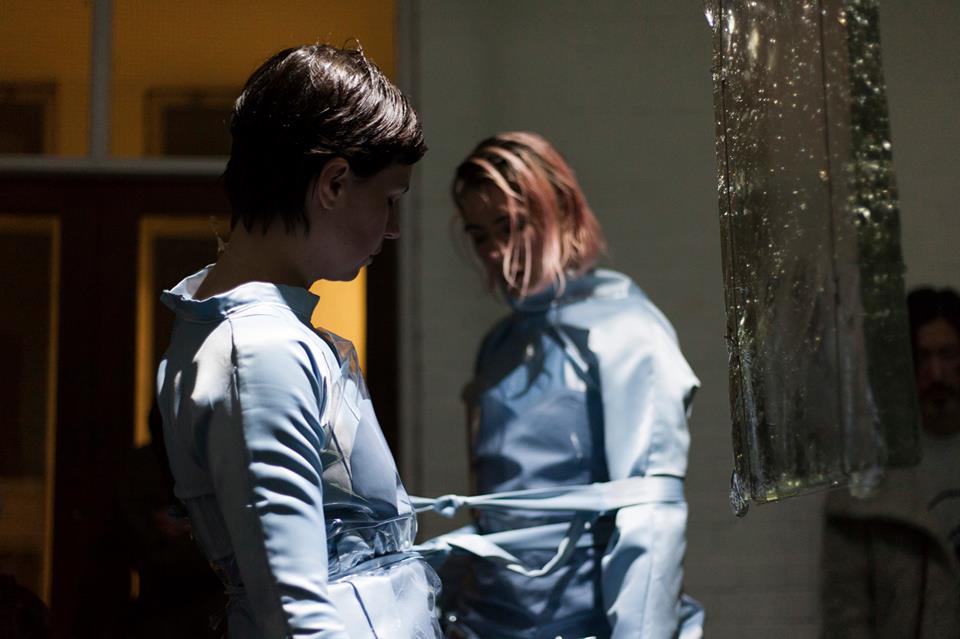 RADICAL AFFINITIES
Radical Affinities is a collaboration between the London based art institutions Flat Time House and Kunstraum. It aims to explore new dimensions of collaboration for small-scale art organisations, which are often not possible within existing formal networks and for larger organisations. As well as providing a shared curatorial framework for discussion and development of their individual projects, Radical Affinity proposes five test cases for collaboration which go a step further. The project will seek to test on a micro scale if it is really possible for two distinct art organisations to genuinely touch one another's programmes and produce a true cross fertilisation of ideas and projects. 
Radical Affinities is funded by Cockayne - Grants for the Arts and the London Community Foundation.