The Delta (Δ) Research Placement is open to artists to undertake a period of remote research with the John Latham Archive and to develop a digital project for a new experimental online platform for FTHo.
Two selected artists will each be offered a fee of £1000. Artists should be able to undertake research in August and September with the aim of a digital outcome able to launch online in October or November.
We accept applications from artists based in the UK and internationally. We are keen to receive applications from artists who live outside of Greater London, or can otherwise outline why they may find it difficult to access the physical archive at FTHo either due to access needs, caring responsibilities or other reasons that can be expressed in the application.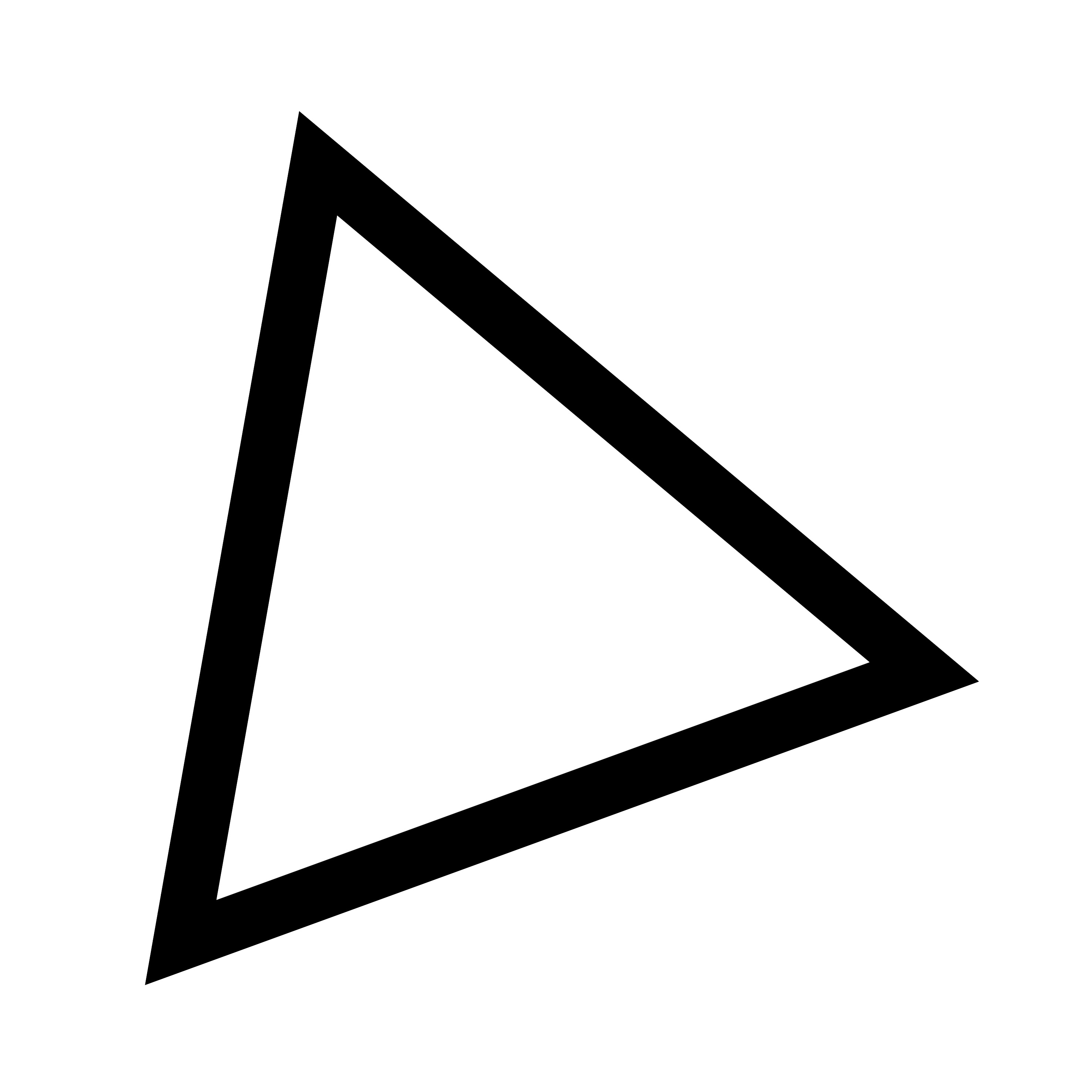 John Latham proposed that the universe was structured by time and event rather than space and object. He used the term 'delta', the Greek letter (Δ) symbolising change, as an alternative measure of value. Latham states, 'It is convenient to describe a Delta unit as referring to a unit of attention'. For Latham, time spent engaged with a subject was a more appropriate guide to value than object or monetary value.
Artists will work from their own home or studio but will have the support of the FTHo team for research with both the digitised, and physical, John Latham Archive. In response to changing social distancing guidelines it may be possible for selected artists to visit the physical archive at FTHo, if so desired, however we aim to provide effective support for complete research to happen remotely. 
The successful artists will have dedicated time working with an experienced and supportive team to develop an online outcome that creatively reflects their research. They will work with digital producers Matthew de Kersaint Giraudeau and Rob Smith who will provide support throughout the placement, including coding. As such existing digital skills or experience working with online platforms is not required. We are open to all art-forms and we are looking for research proposals that demonstrate the potential to develop new engagements with digital spaces and present original outcomes. 
The two projects will launch a new digital platform for FTHo that aims to make our research and resources accessible to a wider audience. The completed project will be accompanied by a launch event, and successful artists will have the opportunity to contribute to our public programme and record an in-discussion podcast.
FTHo is seeking statements of interest from artists that demonstrate a willingness to experiment and are sympathetic to the framework of this commission. Complete project proposals are not necessary. For example, a statement of interest could be focused on a subject area such as: the attention economy; time and temporality; the role of the artist; art and science; language; value and belief systems – reflecting the programming of FTHo or an affinity for the work and ideas of John Latham.
Applicants are asked to think originally about how a period of study with the archive could contribute to their practice and expand their pre-existing interests and research.
APPLICATION INFORMATION 
Applicants will be judged by the FTHo team based on the quality of the examples of previous work supplied, and on the potential of the proposed direction of research to translate into original work that considers the potential of the archive afresh.
Online interviews for short listed applicants are scheduled for Thursday 30 & Friday 31 July
The successful applicants will be notified by 7 August
Deadline for applications: Monday July 20 2020 at 1pm
THE JOHN LATHAM ARCHIVE
The John Latham Archive is based at Flat Time House and is hosted online at: www.ligatus.org.uk/aae (aae stands for Archive As Event). The online archive holds a description of every item in Latham's archive accompanied by a photograph of the item. The cataloguing and digitising of the archive was being overseen by the Ligatus Research Unit at the University of the Arts, London. Recently the digitalisation of the photographic parts of the archive was undertaken with funding from Art360. These images are not currently online but digital copies will be shared as part of this placement.
For more information and to access the archive click here
TO APPLY
Please send to [email protected] a single pdf no larger than 10MB containing the following:
- Statement of Interest (500 word max)
Please outline why you feel this placement would be beneficial to your practice. Using the context of the John Latham Archive as a reference what themes are you interested in researching. How will the proposed research draw on your pre-existing interests?
- Artist statement (300 word max)
- Please outline the reasons you may usually find it difficult to access the physical archive at FTHo (For example you live outside of Greater London, have access needs, caring responsibilities or can outline another reason). (Optional, 200 word max)
- Images of recent works or links to work hosted online (max 5)
- CV including contact details and home address 
Please include in your email in addition a completed equal opportunities and diversity monitoring form available to download here
We welcome applications from artists with dyslexia, dyspraxia, and other Specific Learning Difficulties (SpLDs) and from artists who identify as D/deaf, disabled and neurodiverse. Applications may be made using alternative formats such as video or audio (max duration 20 minutes), rather than in writing. Please also outline your access requirements. For more information please email [email protected] or 0207 207 4845
NOTES ON DELTA (Δ)
John Latham proposed that the universe was structured by time and event rather than space and object. The unit 'delta' (Δ), was first used by John Latham in a 1971 document Offer for Sale, a radical proposal, and financial report detailing the activities of the Artist Placement Group and presented to the Arts Council on the occasion of the 1971–72 Hayward Gallery exhibition inn7o – Art & Economics. It outlined the APG's activities in both pounds sterling (£) and 'delta', the Greek letter symbolising change, and for Latham, an alternative measure of value. Latham states, 'It is convenient to describe a Delta unit as referring to a unit of attention', and so value is judged by time spent engaged with a subject than it's value as object or monetary cost. Latham suggested delta operated independently of government and proposed it as a solution to the crisis in productivity in the post-industrial west.
Using the delta unit as a symbol, Latham chose to tip the triangle on its side, rather than as a sturdy hierarchical pyramid, to represent the dynamic potential for change offered by the artist: outside the political extremes of left and right, and the bureaucratic structures of society. 
Matthew de Kersaint Giraudeau is an artist and producer of digital art projects. He has made podcasts, digital videos, audio-visual installations, online research projects and publications, live streams, websites and apps. Through The Bad Vibes Club, an ongoing research project started in 2014, he commissions other artists to make digital artworks, and helps guide them through the production process. He publishes and distributes digital art projects through The Bad Vibes Club's podcast feed, Youtube channel and website. He has produced digital artworks for other organisations including Resonance FM, Rhubaba gallery, G39/Wales in Venice, V&A and WRO Biennale. He is currently undertaking the Artist Commission for Open School East which includes producing new online research and artworks, three live streamed seminars, and helping to oversee a new website design for the alternative art school.
Rob Smith is a visual artist and researcher based Newcastle Upon Tyne. His practice applies digital tools and processes to explore new approaches to sited and situated art practices, creating new understandings of human interactions with their environment. He has exhibited works, undertaken residencies and commissions nationally and internationally, showing work at Wysing Arts Centre, Cambridge, Siobhan Davies Studios, London, Den Frie Copenhagen & IMT Gallery, London. He also actively explores the possibilities of collaborative and shared practices, and has developed projects with Frank Abbott, Fritha Jenkins and The Office of Experiments. Rob is a co-director of Field Broadcast with artist Rebecca Birch and has an ongoing collaborative practice with Charles Danby.