Following an open call, we are pleased to announce Rose Parish will be the 2014 N-U graduate artist, developing new work at Flat Time House for 4 weeks this spring before returning in summer with a public presentation.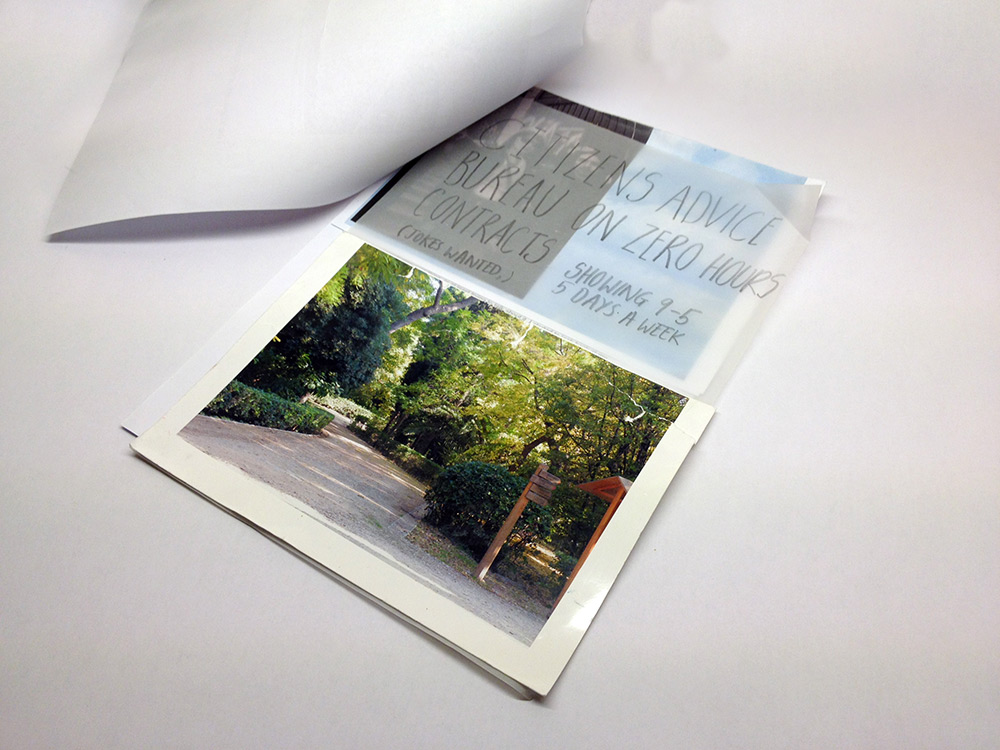 Rose Parish's research whilst in residence will consider the role of art and artists in wider organisations, business and government in relation to the context of unemployment in 2014; how the messy autonomy of the artist can be understood in relation to the 'client' and 'advisor' basis of the jobcentre. Working with artist made books and publications, in addition to those publications used in everyday situations, Parish will consider within a wider social or community based context how revolutionary publications can operate in today's economic context. 
Rose Parish works with publications, painting and curation, taking inspiration from how fine art's piss-up with culture continues to influence and probably confine practices in design and writing. She is a 2012 Fine Art graduate of John Moores Liverpool Art & Design Academy and has previously been awarded The Royal Standard Fellowship.
N-U* graduate residency is intended give mentorship to an emerging artist, as well as time and space to research and develop their artistic consciousness.
The 2014 open call was judged by Olivia Plender (artist), Omar Kholeif (curator, Whitechapel Gallery) and Claire Louise Staunton (curator/director, Flat Time House). 
*Latham's time-base theory manifests itself as art, but it could also be constructed as meta-science. The theory is expressed in texts and by a diagram which depicts different levels of existence within the universe along a linear A-Z spectrum. The area from N to U represents human consciousness.
(Chrissie Iles, The N-U Niddrie Heart, 1992)