NOIT — 5: bodies as in buildings is a collection of essays, short stories, and images exploring what happens when the domestic, the home, and the body are alienated from their most basic associations and given new ones. In these works, the threshold between house and street, the distinction between the public and private, becomes porous and inexhaustibly complex. NOIT — 5 features works by students from the MA Writing Programme at the Royal College of Art and an afterword by Brian Dillon.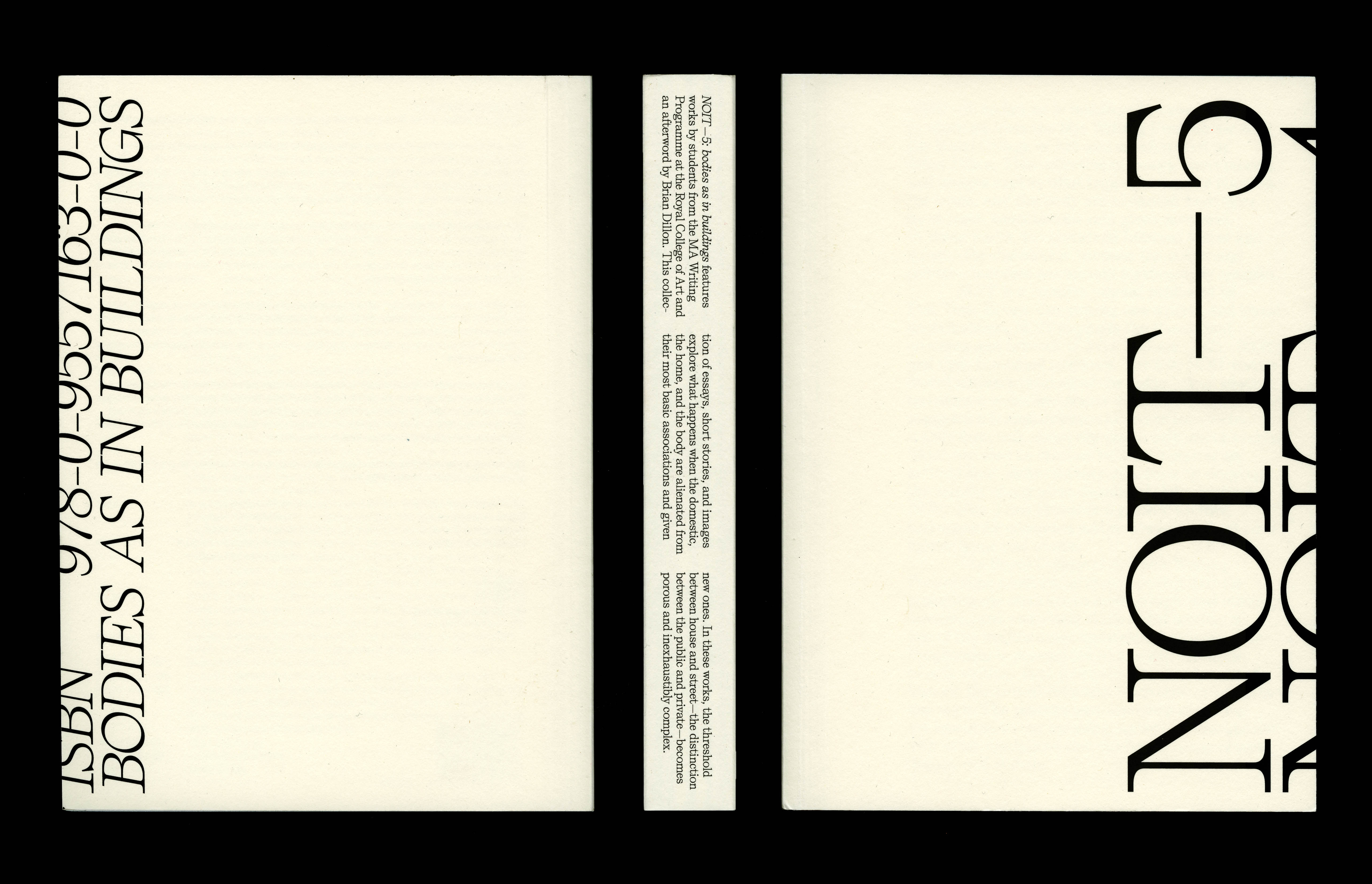 Price £17.50 + Postage
Click here to buy your copy online
Contributors: 
BRIAN DILLON
BERTIE WNEK
PHILIPPINE HAMEN
HARRIET WELCH
MOAD MUSBAHI
JAMES IRELAND
BHAWNA AGGARWAL
ROSE HIGHAM-STAINTON 
FIONA GLEN
VIVIAN YUAN XIAO
GEORGE LEITH
LUCY HOLT
ANNIE MAY DEMOZAY 
LAURA ROBERTSON
YIN YING KONG
HATTIE GIBSON
ESME BOGGIS
NINA HANZ
LUDOVICA COLACINO
BRYONY BODIMEADE
LYDIA HOUNAT
JUDITH HAGAN
GEORGE LYNCH
MAIA MAGOGA
SEAN STEED
LUCY SWAN 
DESIGNED BY: EMILY SCHOFIELD 
WITH MANY THANKS TO EMILY LABARGE, BRIAN DILLON AND TESSA PIGGOTT.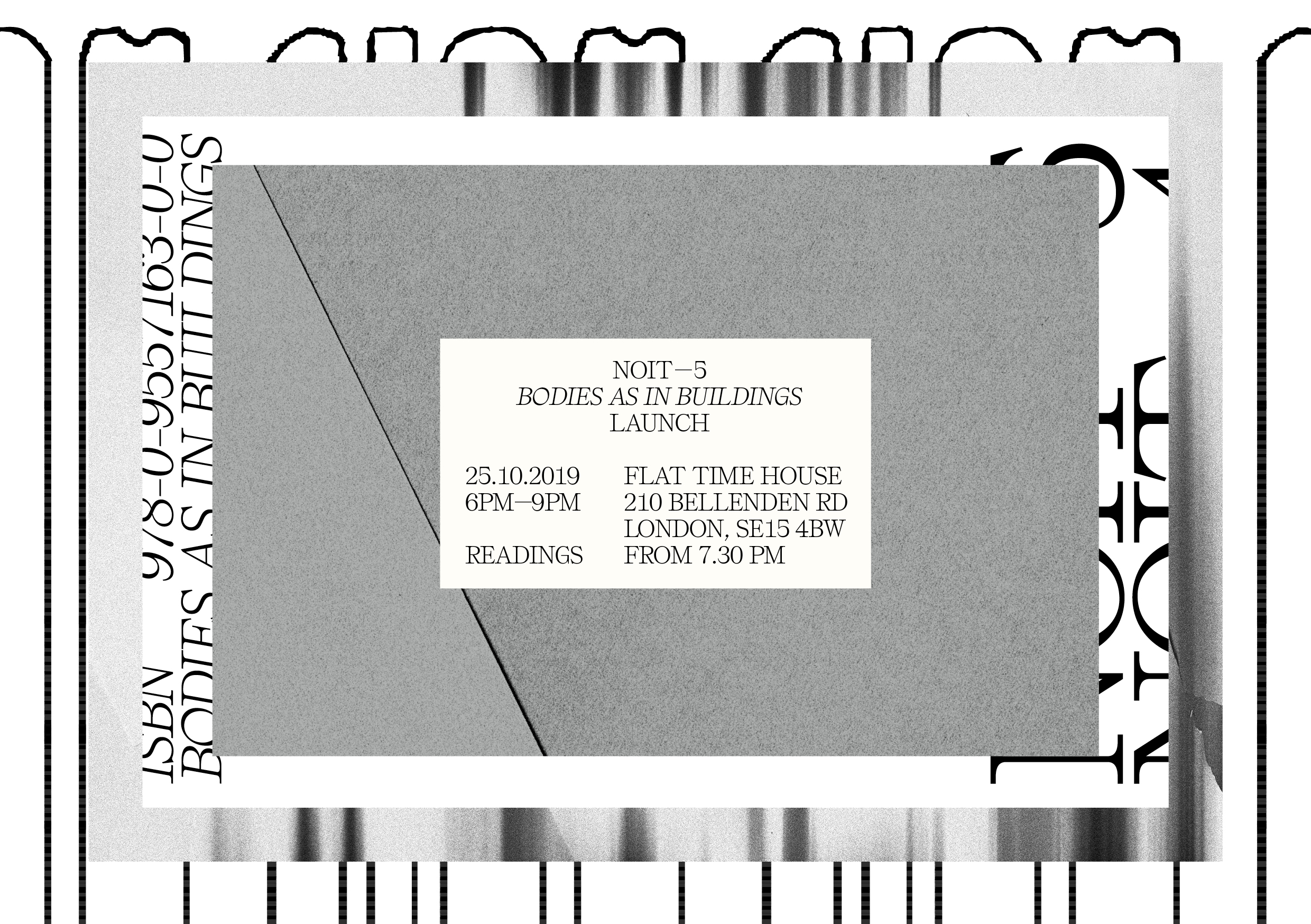 LAUNCH EVENT
Friday 25 October 2019 6pm–9pm
Readings from 7.30pm
Please join us for the launch of NOIT — 5: bodies as in buildings guest edited by the MA Writing programme at the Royal College of Art. There will be refreshments, readings from contributors, and journals for sale.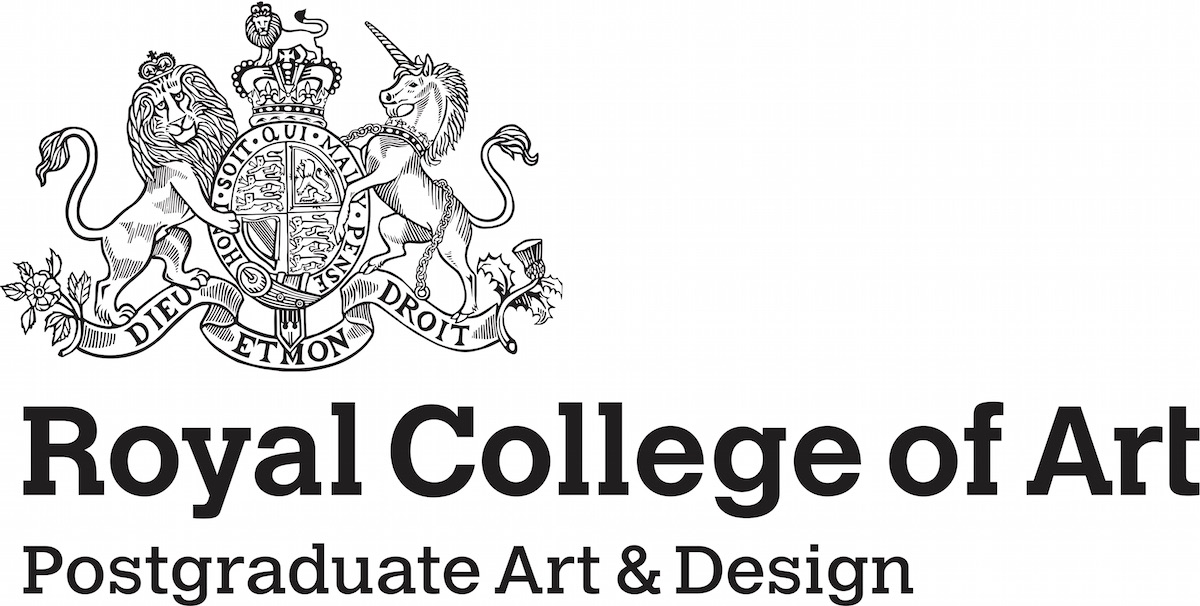 The RCA is the world's leading postgraduate art & design university. The RCA offers 29 distinctive postgraduate programmes across the art and design disciplines.
The MA Writing Programme provides unique opportunities for postgraduate students to develop high-level writing, research and analytical skills in the setting of one of the world's most dynamic art schools. Combining workshop models of teaching and learning, and public-facing projects with leading arts organisations, the MA provides the skills required for a successful career in writing, the arts, or a research degree. 
NOIT is a creative journal published by Flat Time House. Comprising new writing and visual contributions, NOIT explores the theoretical concerns and artwork of John Latham (1921–2006), and their continued relevance. The title of the journal, NOIT comes from Latham's reversal of the suffix '-tion' which transforms verbs into nouns. Its inversion 'noit' suggests a transformation of nouns into verbs, a shift from talk about objects to talk about events. 'Noit' can also be read as 'no it', the sign of an activity that 'defies its own definition by denying the validity of any given definition' (John Latham, 1970). Flat Time House (FTHo) is a gallery, archive and space for education and residencies in Latham's former home and studio.