Wednesday 27 November 6.30–8.30pm
Flat Time House is excited to be hosting a live event for the London launch of Villa Lontana Records first LP, 21 - 9 - 18 by Andrés Saenz de Sicilia. Saenz de Sicilia will perform live at Flat Time House using a multi-channel sound system across the space.
Free Event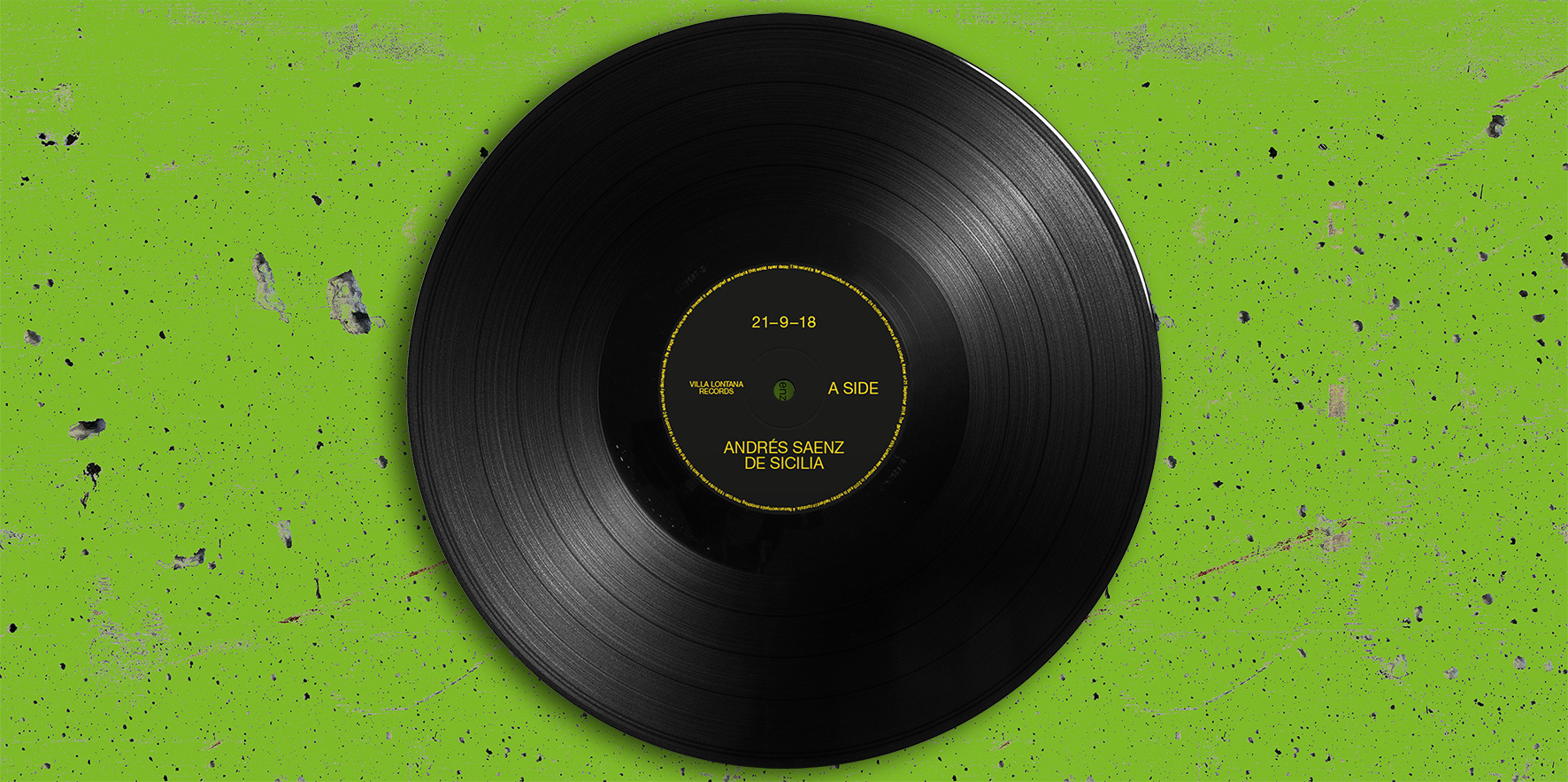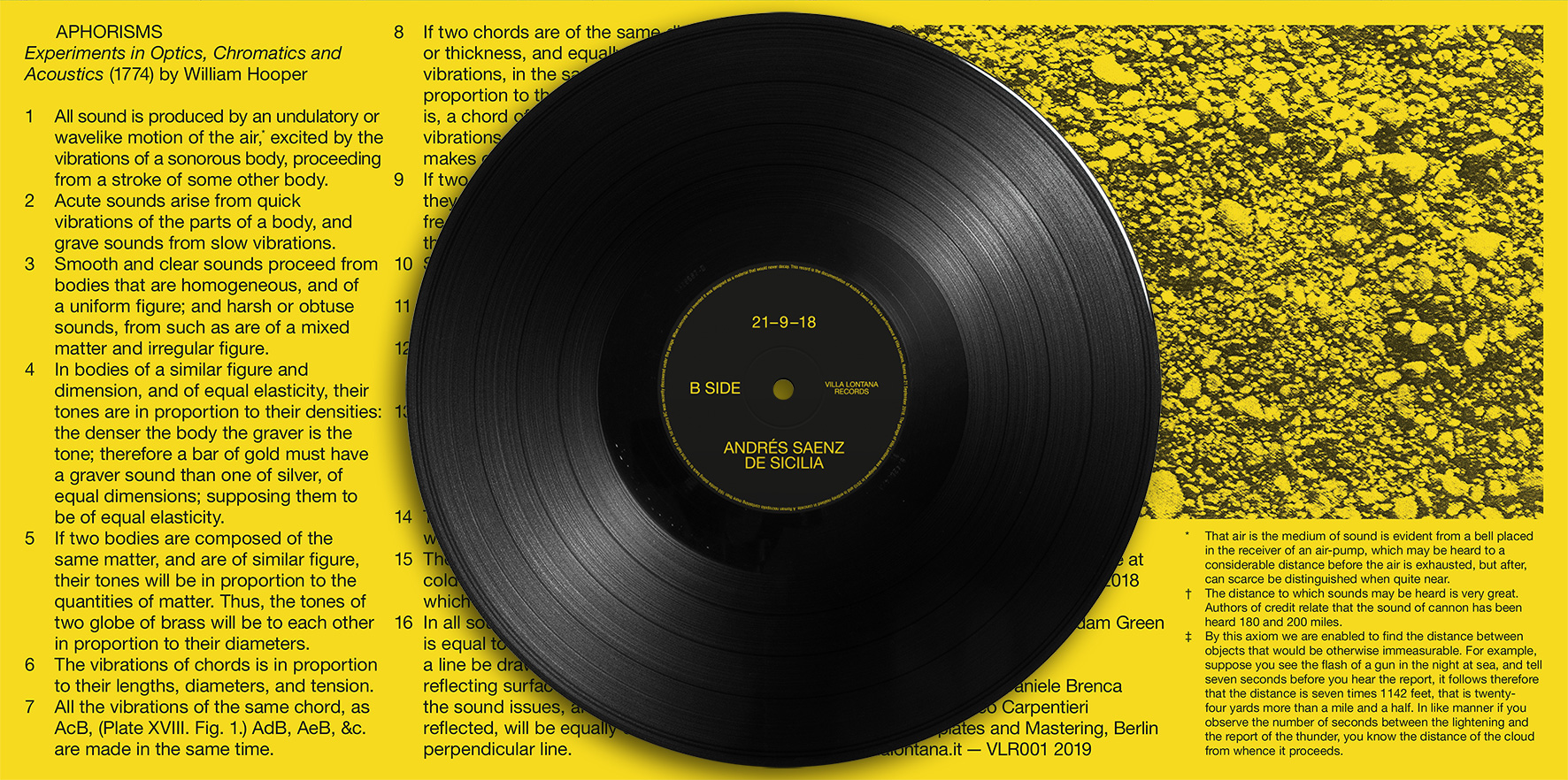 21 - 9 - 18 is the documentation of the artist's performance in the car garage of Villa Lontana on 21 September 2018. A Roman necropolis of more than 160 tombs dating back to the first half of the 1st century BC was recently rediscovered under the concrete garage. When concrete was invented it was designed as a material that would never decay. Saenz de Sicilia's performance made use of a multi-channel sound system to respond to space, considering different senses of weight, density, and time. For the performance the artist worked on a text-sound collaboration with Adam Green, writer, artist and editor of The Public Domain Review. For this event Saenz de Sicilia returns to this piece, reconstructing it in response to the spaces of FTHo.
Villa Lontana Records is an independent record label which focuses on the production of new sounds, from electroacoustic to sonorous poetry and performance. The label is part of the curatorial programme of Villa Lontana, curated by Jo Melvin and Vittoria Bonifati in Rome with the support of the Fondazione Dino ed Ernesta Santarelli. The curatorial programme of Villa Lontana presents exhibitions with focused dialogues between the collection, which is seen as an archive, and contemporary art practice. The programme includes publications, artist editions and sound projects.

Andrés Saenz De Sicilia (b. 1985) is a philosophy lecturer, musician and sound artist based in the UK. He is a founding member of London-based trio Pataphysical who released their debut LP Periphera with Glasgow based record label 12th Isle this year.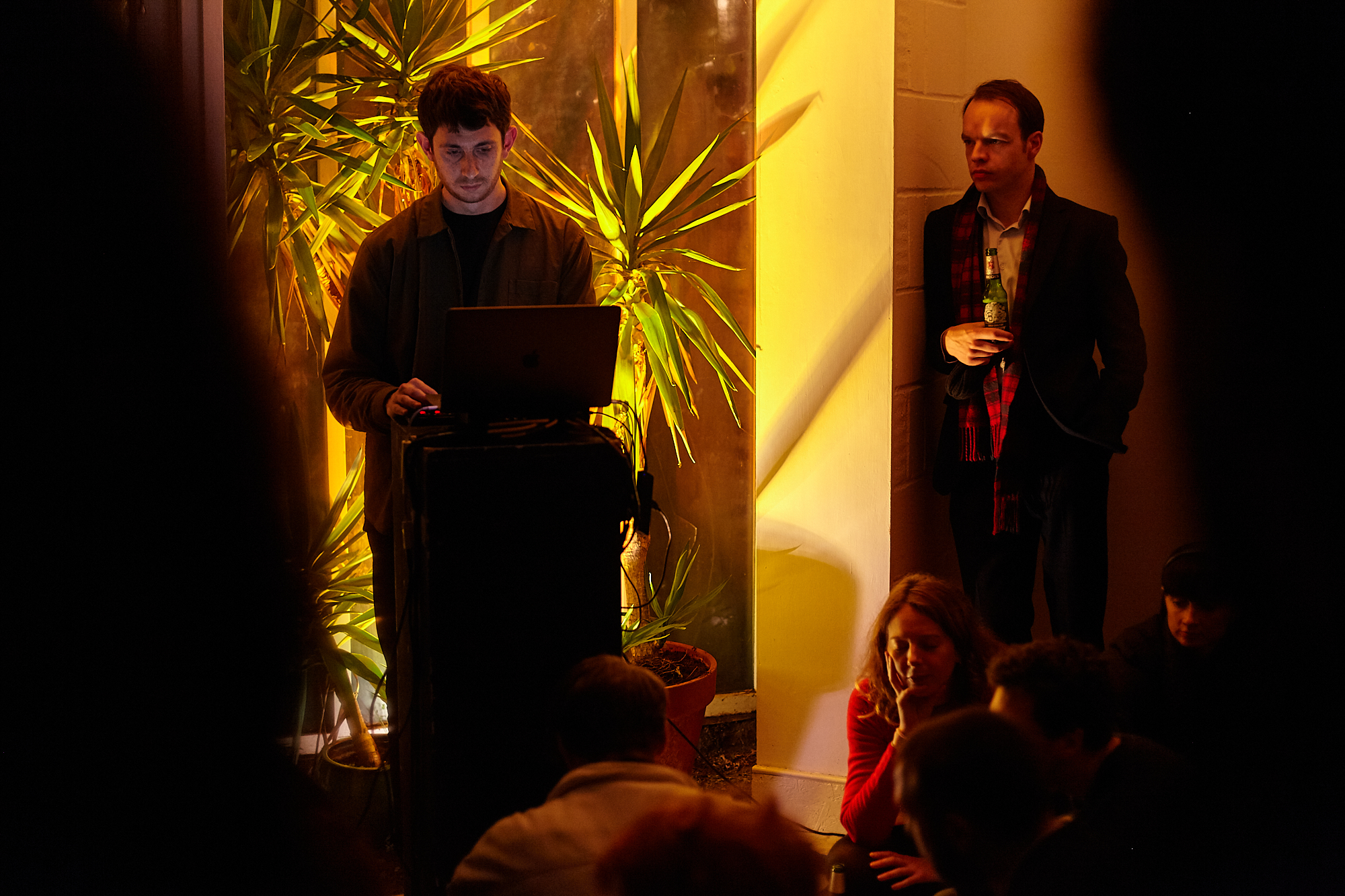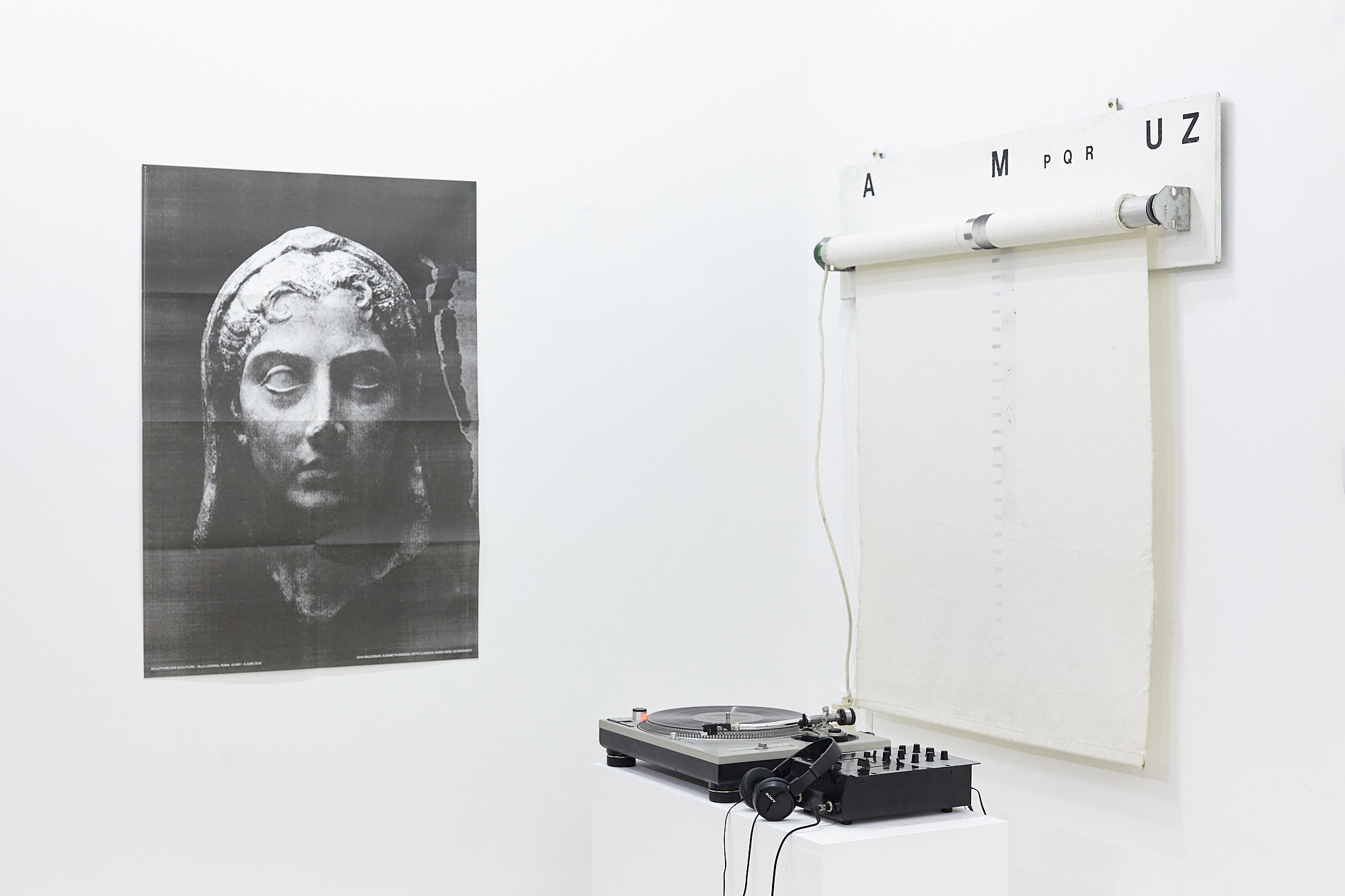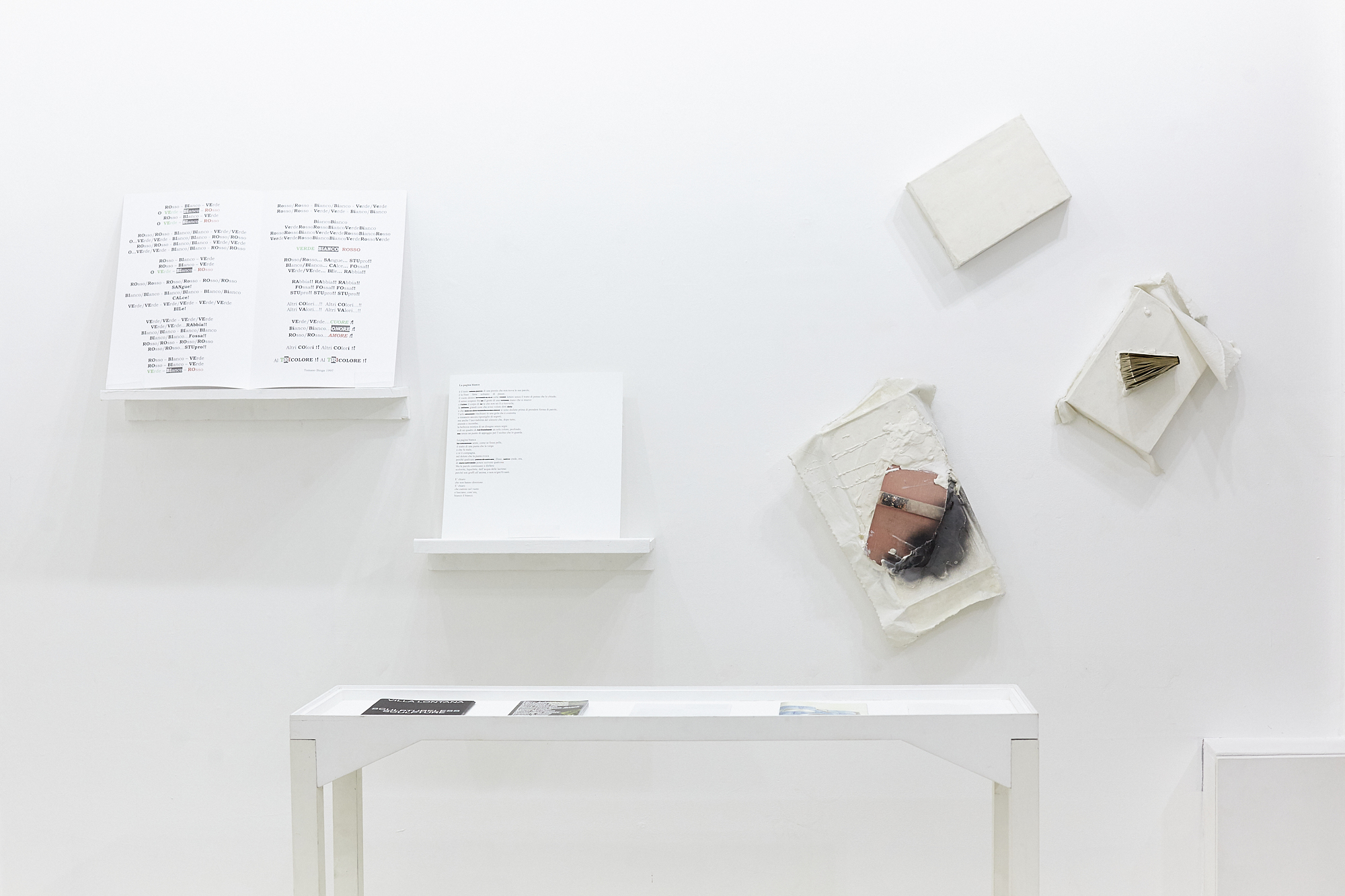 About Fondazione Dino ed Ernesta Santarelli and FTHo

The Fondazione Dino ed Ernesta Santarelli is a non-profit organisation of social utility conceived to support research and promote art history and the history of Rome in Italy and abroad. The Collection spans from the Ptolemaic period until the XIX century with a particular interest on Roman statuary and coloured marbles from Imperial Rome, architecture fragments and painting on stone. There is also an extensive collection of Glyptic art, spanning across five millennia, which is on loan at the Capitolini Museums in Rome.

Rome held great significance for John Latham. In 1944 he was a captain in the allied forces liberating Rome during World War II and he had the opportunity to explore the city. Two paintings by El Greco, at Palazzo Venezia were an "instant vision" for him. "When I saw them" he said, "I knew then that I wanted to be an artist". This story provided the impetus for the Santarelli family's and the Dino and Ernesta Santarelli Foundation's involvement with FTHo. "On discovering this event we followed Latham's work and Flat Time House's activities very closely. By stepping in to secure the property of 210 Bellenden Road the Santarelli family and the Dino and Ernesta Santarelli Foundation would like to create a bridge between the ancient and the contemporary, allowing Flat Time House to continue its programme of exhibitions, residencies and workshops so central to its ethos."