John-Paul latham in conversation with Harriet Latham
One of John Latham's three children, John-Paul Latham will be in discussion with granddaughter Harriet Latham to recall FTHo as a domestic environment and home. In a convivial atmosphere they will talk on how John Latham lived and worked in the space from the early 1980s up to its transformation to a living sculpture in 2003 and how that led to the founding of the art space it is today.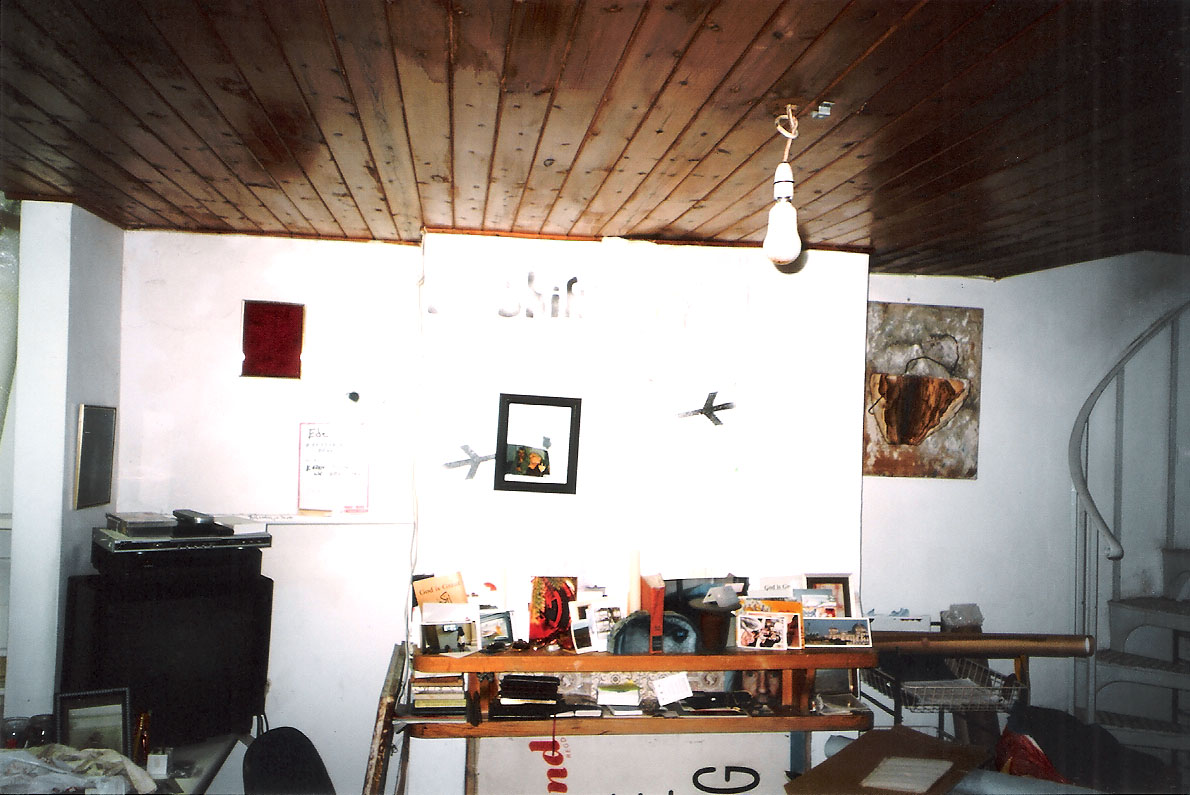 Dr John-Paul Latham 
John-Paul Latham is Reader in Geomechanics in the Department of Earth Science & Engineering at Imperial College London. His early research specialised in Structural Geology, later switching to applications in the fields of Geomaterials, Civil and Coastal Engineering. His research today applies novel numerical simulation to environmentally important physical processes and engineering problems. He is one of John Latham's three children, a founder of the John Latham Foundation and a trustee of Flat Time House.
Harriet Latham
Harriet Latham is a freelance contemporary dancer and choreographer based in London. She is a grandchild of John Latham and the daughter of John-Paul Latham. Her extensive experience in her field has led her to collaborate in various art, photography, theatre, and dance film projects. She has recently performed for Roman Ondak and Alexandra Bachzetsis at DRAF Gallery, London; Benjamin Ord at the V&A, London; and Mary Pearson at The Bluecoat, Liverpool. Alongside her commissioned projects, Harriet continues to work across a spectrum of mediums, making her own creations in collaboration with other artists. She has researched improvisation into performance throughout Europe working with dance artists such as, Jess Curtis, Rosemary Butcher, Thomas Kampe, Rick Nodine, Jovair Longo, Miranda Tufnell, Gabi Agis, and Nancy Stark Smith.