Flat Time House is hosting The Bad Vibes Club in 2017-18, a forum for research into negative states, founded by Matthew de Kersaint Giraudeau in 2014. From April to June 2018 the group have programmed a series of events to take place at FTHo.
All events free, but places are limited. Email info@badvibesclub.co.uk to book your place.
Bad Vibes Club PUBLICATION LAUNCH
Thursday 7th June, 6-9pm
Come and join The Bad Vibes Club to celebrate the end of their season of events at Flat Time House, and the launch of their publication the Feeling Bad Reader.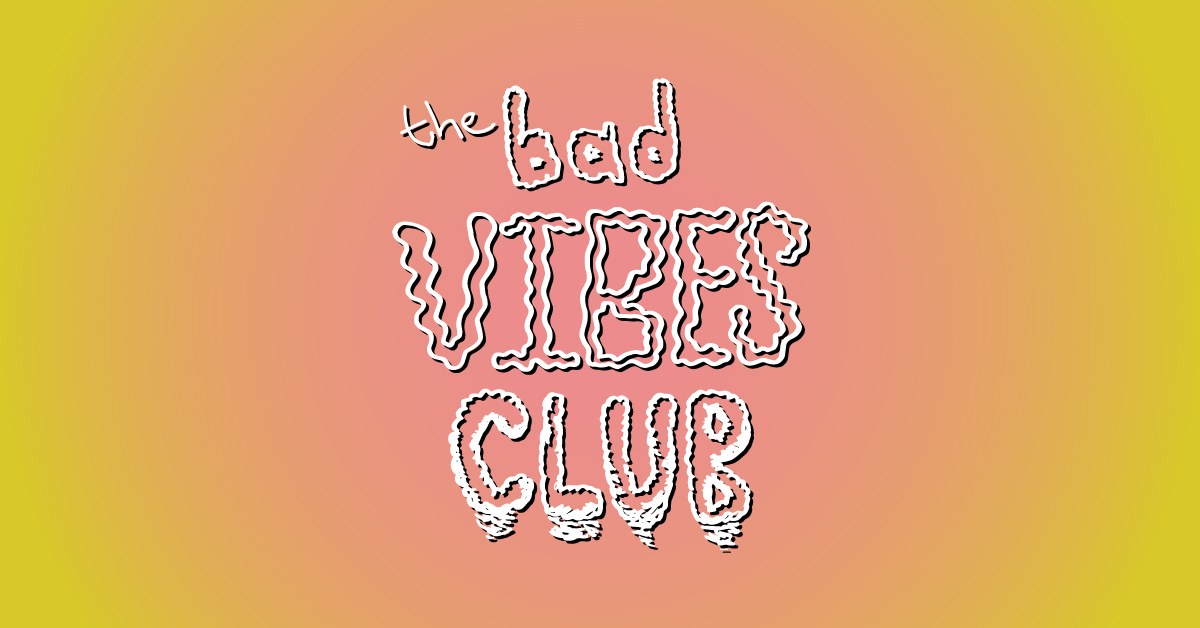 Bad Vibes Club Publication Launch
Thursday 7th June, 6-9pm
Finissage & Publication Launch: The Feeling Bad Reader
Come and join The Bad Vibes Club to celebrate the end of their season of events at Flat Time House, and the launch of their Feeling Bad Reader — a group of texts for online distribution. Includes drinks, readings and music.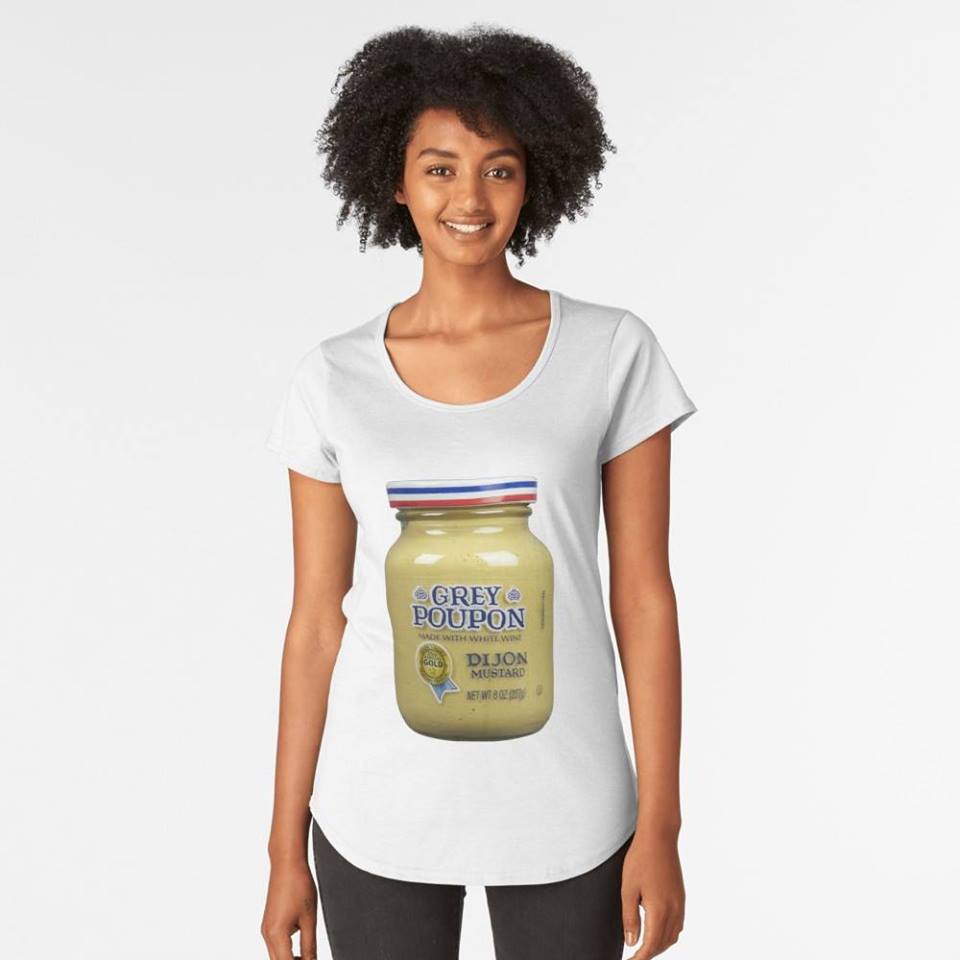 BAD VIBES CLUB EVENT ARCHIVE
/////
RESIDENCE KITCHEN
Wednesday 30th May 7-10pm
Residence Kitchen is a recurring, scored, hosted space for approaching problems of Residence: the things that are at stake because we live in this city, at this time. We introduce economies and narratives of food as both metaphor and material premise to make an evening hospitable for different ways of being and acting to come into view.
Founded in 2017, Residence Kitchen is an ongoing project by Jonathan Hoskins and Susannah Worth. Jonathan's interested in using narrative practically to rethink small-scale collective action so that it can do what we want it to do. Susannah's interested in recipes and event scores, radical hospitality, and empowering introversion. We both really like cooking. Over time, we hope that all of these things will become part of Residence Kitchen, as the project becomes collaboratively porous and cumulative.
/////
BETH BRAMICH & KATHRYN SIEGEL - LOVE, LABOUR, LOSS
Thursday 17th May, 7-9:30pm
Film screening including film and video works by Betsy Bromberg, Georgina Corzine, Holly Pester & Jenny Moore, Carolee Schneemann and Sheffield Film Co-op
Programmed by Beth Bramwich & Kathryn Siegel.
A screening programme on the theme of affective and reproductive labour in 16mm film and digital video. The programme Bramwich and Siegel have put together results from discussions at the Bad Vibes Club reading group over the last six months. In particular, two sessions focussing on Julia Kristeva's 'Women's Time' and the writing of Eve Kosofsky Sedgwick have influenced this selection. The works programmed explore different forms of labour through poetry, song and experimental and documentary film.
Programme:
Carolee Schneemann's "Plumb Line" (15')
A Question of Choice (1982) by the Sheffield Film Co-op (18')
Betsy Bromberg's "Ciao, Bella or Fuck Me Dead" (13')
Burn (2016) by Holly Pester & Jenny Moore, from Holly Pester's record 'Common Rest' (5')
/////
HAMISH MACPHERSON AND ADAM JAMES - 'HAVE YOU COME HERE TO PLAY JESUS?'
Saturday 5th May, 1-5:30pm
A live action role play written by Masha Bugayova, Zhenja Karachun, Olga Rudak and Nastassia Sinitsyna
Places are very limited, only six persons participate.
Have you come here to play Jesus? is larp (live action role play) that portrays the controversial phenomenon of euthanasia in the modern world. The characters face the unbearable choice of determining whether or not to end the life of a paralysed family member. It's about love, family and choices we make. This is a larp for 6 people.
Maryia Karachun, Yauheni Karachun, Olga Rudak and Nastassia Sinitsyna are a group of larp designers from Belarus. Mostly working with blackbox chamber larps and aiming for experience that involves genuine emotional reaction of participants. Graduated from the Larpwriter Summer School 2013 and joined the team of facilitators and speakers of the project in 2015, 2016. Organised Minsk Larp Festival 2016 and 2017. Created a number of black box scenarios that have been played throughout Europe, as well as in the USA, Palestine and Israel.
/////
SOPHIE MALLETT - OUR GELATINOUS PAST
Thursday 26th April 7-9:30pm
A live listening and screening session at Flat Time House. In this speculative docufiction video, jellyfish are cast as the protagonists of a new era in geopolitics. Global warming has disrupted ocean currents and their dependent trade routes, simultaneously halting trade relationships and enabling epic blooms of our gelatinous overlords.
Sophie Mallett is a London based artist. Her practice is concerned with forms of belonging and exclusion, and how these manifest through national borders, capital and migration.
Through video and installation she pursues a practice focused on sounds' intersection with affect, politics and value, concentrating on the connections between history and place.
Recent works and projects include: Artist-in-residence, Hangar CIA, Lisbon (2017); 'National Anthems', ICA, London & CCA, Derry~Londonderry (2017); 'Portrait (for a score)', Tenderpixel, London (2017); 'Paradise Island', OUTPOST, Norwich (2017); 'Hypersea', Turner Contemporary, Margate (2016); Artist-in- residence, [SPACE], London (2016); Horrid Little Hands, Eastside Projects, Birmingham (2016); Liminal States, RCA, London, (2016); Project Radio, &Model, Leeds, (2015); Sonic Blind Dates, Tate Britain, London, (2015).
/////


TESSA NORTON - MARRIAGE IS PUNISHMENT FOR SHOPLIFTING IN SOME COUNTRIES: THE MOVIE
Talk and discussion 
Sunday 15th April 15-18 pm
Start time - 3pm Discussion 4.30pm onwards
The Bad Vibes Club presents Tessa Norton, who will be leading a reflection on Wayne's World (1992, Penelope Spheeris). A talk and discussion including but not limited to: Garth, beta-bros and non-toxic masculinity, Wayne's relationship to money, work and selling out, and Stacy's radical vulnerability.
Since we're in Flat Time House, let's also have a think about the film's temporal contradictions, and Wayne's World's awkward place as a boundary between generations. It places an 80s metal aesthetic in the early 1990s, at the height of grunge; 1990s irony in the context of 1980s metal sincerity. It's also full of weird arcane references to 1960s light entertainment ("Dick Sargent, Dick York…Sergeant York") that can't possibly be aimed at its target audience, which lend the Wayne's World universe a strange opacity. And let's consider Latham's concept of flat time, and how this relates to the multiple endings. Which of these are happening, and when?

Tessa Norton is a writer based in London. Last year, she began an email newsletter called Marriage is Punishment for Shoplifting in some Countries, an out-of-sequence close reading of Wayne's World. Her writing has appeared in The Wire, Corridor 8, LAUGH, Hoax and Art Licks, and in readings at Liverpool Biennial and The Tetley. Past events include The Pure Ideology Personal Brand Workshop, a tote bag printing workshop at Legion TV in London and Award Machine, a critical theory reading group analysing Alex Turner's 2014 Brit Awards acceptance speech. In 2018 she is in residence at Wysing Arts Centre, working on a project about art and parenthood.